WTF is Blog House?
By carleser on 10 Jul 2008
Have yall heard of this genre called BLOG HOUSE? I can't rlly explain it, but fortunately CurrentTV had a few moderately-alt bros in cryptic graphic tees explain what it is.

[video may not be viewable in your RSS reader]
What does BLOG HOUSE mean to you? I don't really know where blog house starts and stops. Here is a list of bands, and whether I consider them blog house or not.
Burning question: JUST BC U PARTICIPATE IN THE REMIX ECONOMY, ARE YOU BLOG HOUSE?
The Teenagers (yes)
Justice (no. Too bangery, but maybe. I don't rlly know abt them any more. We'll have more answers after their 2nd album.)
Cut Copy (pre-dated blogs)
Ladyhawke (not sure yet)
Feist (no)
Feist (Boys Noize Remix) (deffs)
Simian Mobile Disco (too intelligent, but they attract bloghouse fans)
Klaxons (not usually electro-enough)
Animal Collective (did u srsly just ask that? ur ghey and don't know shit abt music)
Valerie artists (kind of. I think they are trying to be more than 'a hot trend')
Mediocre electro producers (kind of, but they probably don't deserve to be lumped into the same category as tier-1 blog house track)
Lifelike (POSSIBLY, but he's pretty authentic)
Fred Falke/Alan Braxe (Pre-dated blogs, but are getting a great bump from blog luv)
Fake Blood (Have to listen to him soon. Who is he?)
Bloody Beetroots (Maybe, I don't know. Never heard them)
The Black Kids/The Cool Kids (I still don't know the difference between these two artists)
Black Ghosts (POSSIBLY. Not really sure. Probably)
MGMT (They could have been if people only listened to the song "Kids" and "Electric Feel")
Lil Wayne/Coldplay/Radiohead (They are always popular on hypem, does this mean they are blog house?)
Santogold/M.I.A./Kid Sister (Are black females allowed to be considered blog-house? or can they only be marketed as rappers?)
The Ting Tings (Haven't bothered 2 listen to them)
The Presets (not sure. Maybe. Probably)
Van She (Yeah. I think they are tier 1 blog house)
Lykki Li (MAYBE)
Robyn (she should be working at a McDonalds. She doesn't deserve a 2nd wind)
PNAU (they are blog house-ish in this era of their careers)
M83 (NO. Shoegazers are not BLOG HOUSE. They are just easy to blog about.)
Girl Talk (Way too mainstream/has a floating audience)
HEALTH (Are they they the only hardXcore bloghouse act in existence?)
HEARTSREVOLUTION (I think they think any1 can be 'blog house' so they are just trying to match the aesthetic, but BLOG HOUSE is an honor, not a right.)
Crystal Castles (I think they are kind of like
INTERPOL (no way.)
Junior Boys (I feel like there are bands that should try to be MORE bloghouse, and get involved a little bit more in the remix economy.)
Gentlemen Drivers (I feel like their unauthorized remix of the Klaxon's "Not Over Yet" is one of the blog-houseiest songs of all time)
Midnight Juggernauts (maybe. Probably)
Does it Offend You, Yeah? (Tough to tell with those British bands for British People)
LFO song "Summer Girls" (yes)
[youtube=http://www.youtube.com/watch?v=NHuGG_FsC20&hl=en&fs=1]
Ladytron (Isn't it kind of interesting how some electro-ish bands predated the BLOG era, and don't really NEED bloglove, but have still kind of made themselves available [via blogs] to make sure they stay connected with their target audiences?)
Lo Fi Fnk (Probably)
New Young Pony Club (probz, ya)
The song "Young Folks" by Peter Bjorn and John (It depends on ur definition of blog house)
Sébastien Tellier (I don't know about that weirdo guy)
Shinichi Osawa (He makes remixes that are s0 good that they might be post-bloghouse-core)
Thieves Like Us (After their epic remix contest of 2k7, they have to be BLOG HOUSE)
THE HIPSTER RUNOFF (His first EP signaled the end of the blog house era, and the beginning of the post-bloghouse era [2009-2010.5])
The Tough Alliance (Those guys are pretty authentic in a weird way that I like/feel awkward about)
Breakbot (I don't know anything about that guy but he seems weird based on his pictures)
CSS (I would feel more comfortable if they were 'only' a blog house band that I semi-enjoyed as opposed to being an 'international phenomenon in iTunes commercials' that I have to not whole-heartedly enjoy)
CFCF (ya. Pretty blog-housey)
Chromatics (somewhat)
Glass Candy (Somewhere between BLOG HOUSE and PITCHFORK-HOUSE, which is a good place to be)
Chromeo (this is a brain teaser!)
Daft Punk (n0 way)
Digitalism (Maybe just the song "POGO")
Creed (no)
David Matthews (yes)
Rob Thomas solo (no)
Santana (ft Rob Thomas/Michelle Branch) (yes)
Did I miss any 1? (besides the Postal Service)
I feel like as a general rule, if BIG STEREO or MISSING TOOF blogged about you in 2006 or the first half of 2007, you are a blog house band whether you like it or not. I never really read music blogs back then, but if I had to guess, I think that rule would apply. There's just something very AMERICAN about the term 'blog house' as if some AMERICAN guy invented the term even though it didn't make too much sense, so it makes sense that two of the top American Electroblogs would be responsible for accidentally blogging BLOG HOUSE into existence.
I am unsure if the definitive characteristic of BLOG HOUSE is that the artist gained steam thanks to blogs, or if it 'just sounds a certain way.' Theoretically, STEREOGUM is a launching pad for a lot of underwhelming, yet historically significant-sounding meaningful-core indie-rock. Like Vampire Weekend or something like that. Is BLOGHOUSE about sounding a certain way, or is it just like 'a lot of ppl searched for it on hypemachine and downloaded it, and they got remixed since people wanted free versions of their songs so much.'
Anyways, BLOGS are great for finding new music, and reading the opinions of people who don't even matter (just like U!). Love all yall blogs, whether or not yall are creating blog house bands or not.
Just as long as the music is free, and the content stream is consistent, that's all any1 rlly wants. Whether it is on the radio or on some sillie internet site or even inside of your local RCRD Store, we are all just trying to meet the needs of consumers. Good thing blogs don't write 2 much and appeal to the attention span of Generation Y. Love yall for buying so much stuff and being a demographic that advertisers want 2 reach.
BLOG OR DIE.
MY EARS ONLY LISTEN 2 BLOG HOUSE.
BLOGGING MAKES YOU A BETTER PERSON.
DOWLOADING MUSIC FROM BLOGS MAKES YOU A MORE INTERESTING MUSIC FAN AND/OR HUMAN BEING.
"BLOGGING IS THE MASTER ART."
-Plato, 2k10

***THE MOST [HIGHLY BLOGGABLE] HIT OF 2k8 so far?****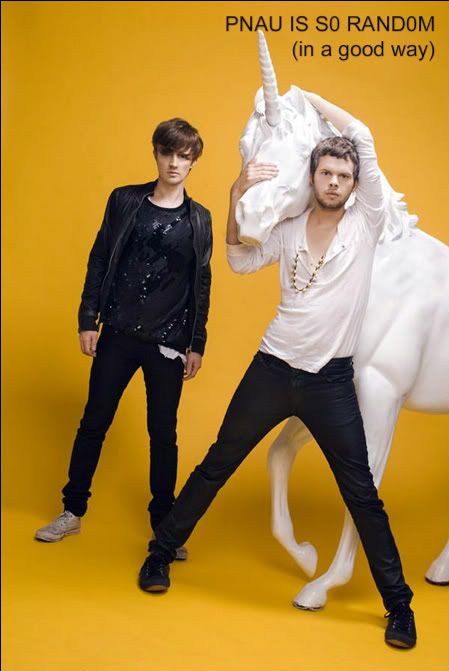 Embrace ft. Ladyhawke (Fred Falke & Miami Horror remix) is s000 blggbl right now.
Have yall heard this song yet? So bloggable, so electro-transcendental that GorillaVsBear blggd it. It might be the REMIX that we have been waiting for since we slipped out of our mothers' wombz. It is remixes like these that give meaning to the lives' of electro-bloggers, and throw new fuel on the never ending flame that is the "BLOG HOUSE" genre.

/>Remixes that cross-brand multiple relevant artists are GREAT for hypemachine optimization purposes. Good 2 see PNAU leapfrogged Radiohead.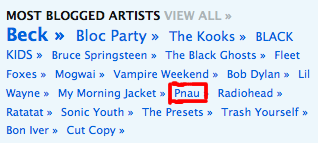 [MP3]
Pnau Embrace ft. Ladyhawke (Fred Falke & Miami Horror remix)
Download the original version
http://www.hipsterrunoff.com/2008/01/pnau-ladyhawke-functional-team.html
Read a past post about PNAU being weird
http://www.hipsterrunoff.com/2008/04/pnau-theyre-pretty-weird.html
Myspaces
http://www.myspace.com/pnaupnau
http://miamihorror.com/
http://www.myspace.com/ladyhawkerock

BUT SRSLY...
WTF IS BLOG HOUSE?