F.A.N. A.R.T. B.E.S.T. I.N. S.H.O.W.
By Carles on 09 Sep 2008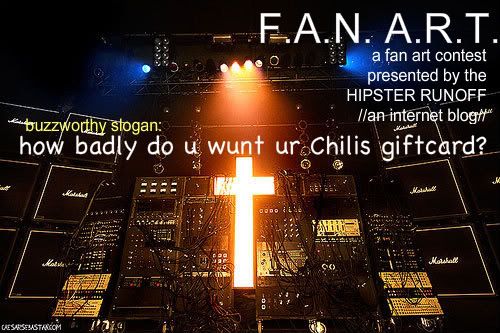 After sorting through a lot of Justice fan art submissions, I decided 2 determine the prizes. I know yall h8 when I type m0re than 4 sentences in a p0st, so here r the winnrs.

HONORABLE MENTION
Prize: a concrete statue of a fist to put in their front yard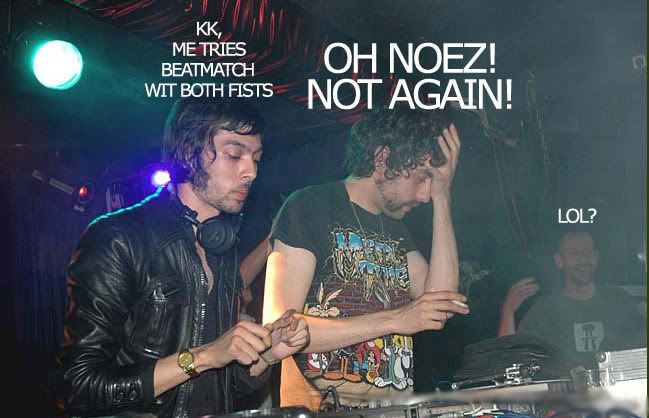 3rd place
Prize: a lifetime supply of Virginia Slims--the Official Cigarette of Gaspy and the Jewstices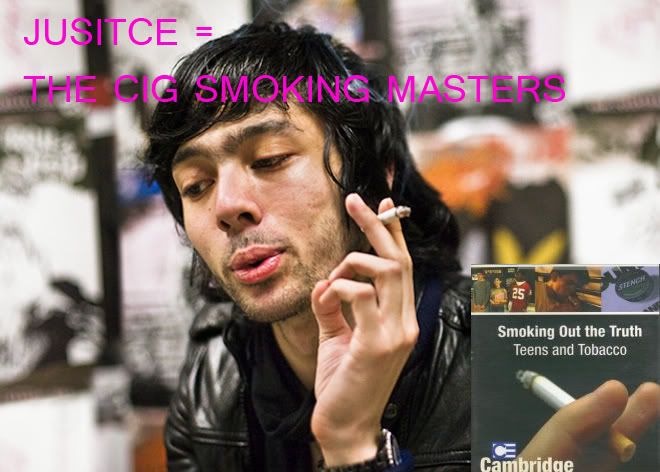 2nd place
Prize: A copy of "Microsoft Paint" for Macintosh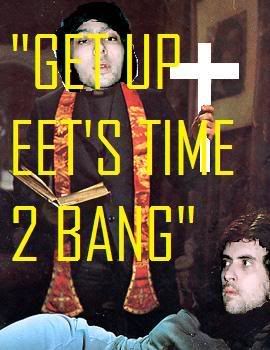 1st prize
Prize: A trophy of Jesus Being crucified on Justice's Performance Console

Tie: 1st Prize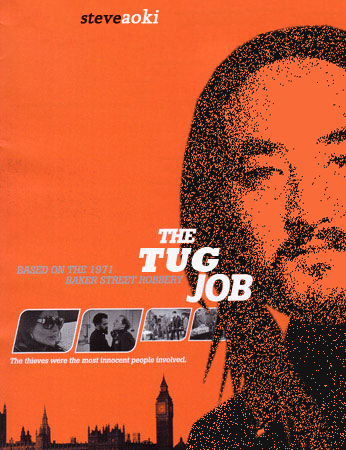 Which 1 do yall think should win the Chili's Gift Certificate?
Which 1 should I take on a flash drive 2 kinkos & ask them 'how big can yall make this to go on my wall?' ?