GIRL TALK: WILL HE BE FORCED TO CHANGE HIS NAME?
By Carles on 08 Dec 2008
In 2009, I will break more news stories and turn into an investigative reporting blog. I recently uncovered an exclusive story within the memesphere. I was searching through old video archives to see how pre-internet pop culture influenced today's artists and their aesthetic gimmicks.
I was watching this clip of Full House where Stephanie Tanner starts a band with Kimmy Gibbler and they play an Ace of Base Cover [via "I Saw the Sign"].
and I noticed something kinda weird about the name of their band...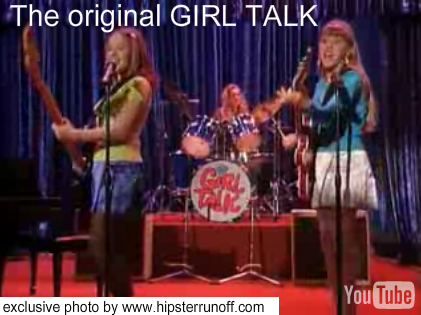 THE GIRL TALKS--just like Greg Gillis.
This is the kind of reporting that Pitchfork, the Stereogums, and the Daily Swarm need 2 b doing yall. I am just a meme blog. I'm not ready 2 accidentally find out that I've been lied 2 my whole alternative life.
If I had know that the Girl Talks had stolen their name from Girl Talk, a tween Ace of Base coverband, would I still be a 'fan'? I don't know the answer 2 that question.
Just h8 being lied 2. Will probz stop blggng abt the Girl Talks now. Feel like my parents told me I was adopted or something.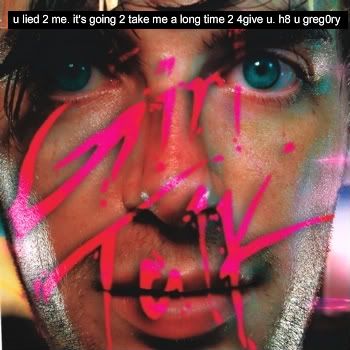 // h8 u
[miss u]
John Stamos is like Madonna. He has found a way to reinvent himself and stay cool all these years.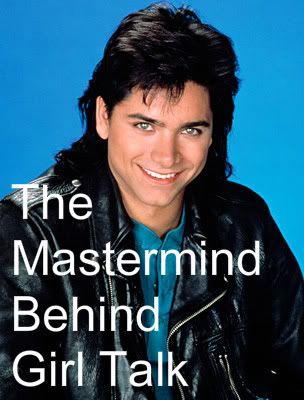 R u going 2 burn ur copy of 'Feed the Animals'?