Name that Alternative Celebrity Lookalike (Uffie?)
By Carles on 09 Jan 2009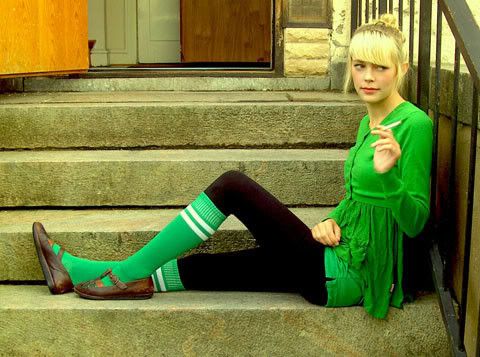 [Via lookbook]
Yall, I was on my daily tween content hunt, and I stumbled across this girl who looks s00 much like one of my favourite alt celebs from 2k8. Kinda weird how those days of 2k7/k8 are long gone, and in about 2 months, I probably won't even recognize this broad.
Hints:
It's a broad.
She got pregnant 1 time, except it was just a lie started by a magazine blog 'to get ad money.'
She has bangs
Sometimes her hair is brown. Sometimes it is blonde.
She is known as 'the Britney Spears of the electro world.'
She is known as 'the Alice Glass of bangers.'
She luvz 2 show off her nipz.
She left America as a tween to 'find herself' in Europe.
Who do yall think it is?
The person who correctly identifies the lookalike will win dinner for 2 at Chili's, a twitter account, and the opportunity to star in a music video by a bloghouse band that will be uploaded 2 vimeo.