When I grow up, I want 2 b on a Party Pic Site
By Carles on 29 Jan 2009

When I grow up, I want 2 be frequently seen on a party pic website (on a weekly basis). I want 2 show up on 1 of the relevant sites in a major city. I want people 2 know that every week, I attend at least 1.5 cutting-edge cultural events. The world is watching me for the next big trends. This gives me a reason to be alive.
When I was young, I thought I wanted to be an astronaut/fireman/ professional athlete / doctor / lawyer / investment banker, but now I realize that there's more to life than just 'having a title that people respect.' U should want more than just money + status in a local community. U need international alternative internet fame. U need 2 be seen + be relevant. U need 2 'look prettie' and participate in a more personal version of 'the paparazzi.'
Just because there aren't tagging features on most party pix sites doesn't mean they are worthless. Party pix sites are more authentic than facebook and flickr because you have 2 work harder to 'be a community.' When u r on a party pic site, u r part of something bigger than urself.
Be proud 2 be seen, yall.
Be proud of who yall are.
Be proud of ur wardrobe.
Be proud that u 'get' the world.
Be proud that u attend relevant events.
Be proud that u 'get' that u will be on a party pix site, then make a tshirt abt it[via graphic design], show up on another street fashion blog, then get blogged about by some 3rd altBlog. ( u r a meme. )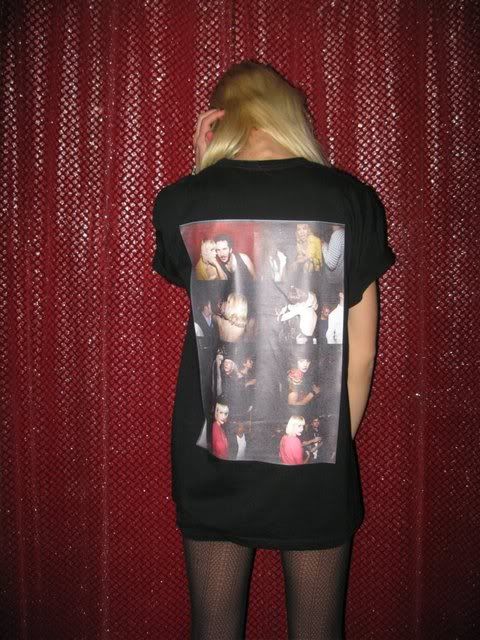 [Photos by Facehunter]

XX BONUS COBRANDING URSELF WITH An altWEBSITE [VIA TSHIRT] XX


miss u