Is Bud Light the next Big Alternative Alcoholic Beverage?
By Carles on 23 Feb 2009
I know we've gone through a Sparks era and a PBR era. However, I saw a picture that represented the alternative communities huge demand for a new alternative beverage of choice. Think this picture is a 'metaphor' for a 'thirst 4 something new.'


[Image via thecobrasnake]
Things are changing soo fast around us. Life is a never ending quest for the best brands 2 align urself with. For example, this broad is 2x 'kewl' cuz she is double nursing these bottles of Bud Light. It is her desire to 'get f*ckt up!' and 'get her partie on.' Have yall ever 'had 2 much 2 drink' just because u were 'desperate 2 have a good time/make a nite meaningful'?
Is ne 1 else unsure of how authentic a beer like BUD LIGHT can be since it was already branded by ______ people?
Should I invest in Miller Light? Is this picture supposed to 'look like that 1 portrait of the Virgin Mary', in order 2 appeal 2 Mexis.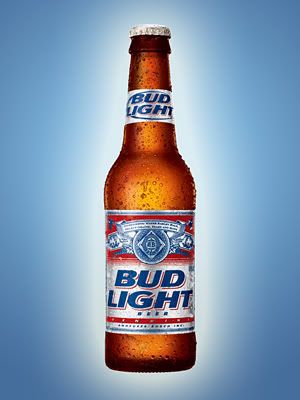 Does n e 1 know any good 'microbreweries'/authentic moonshine makers that are located in the conceptual forest?
Has any1 tried mescaline? Should I just make a gallon of mescaline serum and 'go 2 the desert for 1 week'?


is it still authentic to 'get fuckt up'?
<3 'double fisting'
******************
******************
ANOTHER SATTY RADIO PLAYLIST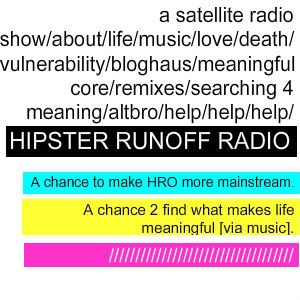 The HIPSTER RUNOFF radio show airs Mondays at noon and again at midnight EST on Sirius XMU. Iff you're an XM subscriber, you can listen to Blog Radio on channel 43, and Sirius subscribers can still find us on channel 26. If u really want 2 hear Carles Show, u can get a 3 day trial membership.
Playlist 'after the jump.'
The Hours - See the Light (Calvin Harris Remix)
Empire of the Sun - Half Mast
M83 - Run into Flowers
Felix da Housecat - Ready 2 Wear
Chromatics - LADY
Cut Copy - Sands of Time
The Pains of Being Pure at Heart - Stay Alive
Air France - Collapsing at Your Doorstep
The Books - It Never Changes to Stop
Deerhunter - Nothing Ever Happened
Sufjan Stevens - Casimir Pulaski Day
The Whitest Boy Alive - Island
Animal Collective - My Girls
Here We Go Magic - Ahab
Ted & Francis - All Ways
Beach House - Master of None
Grouper - Heavy Water/I'd Rather Be Sleeping
harlem - goodbye horses
Klaxons - As Above, So Below (Justice Remix)
Digitalism - Apollo-Gize (breakbot rmx)
Metronomy - A Thing for Me (breakbot rmx)
Friendly Fires - I'm Good, I'm Gone (Lykke Li Cover)
Friendly Fires - Skeleton Boy (Air France Remix) [MP3]
Friendly Fires - Paris (Aeroplane Remix ft Au revoir Simone) [MP3]