Groups of friends who look like bands
By Carles on 27 Feb 2009
Sometimes, I see pix of regular alts in a group setting who unintentionally/intentionally 'look like they are in a band.' I think that is a high complement about ur alternative credibility, and the ppl who u associate urself with. In the HRO Gimmick GROUPS OF FRIENDS WHO LOOK LIKE BANDS, u must generalize the group of friends, and guess what genre of music that they would play if they were a real band.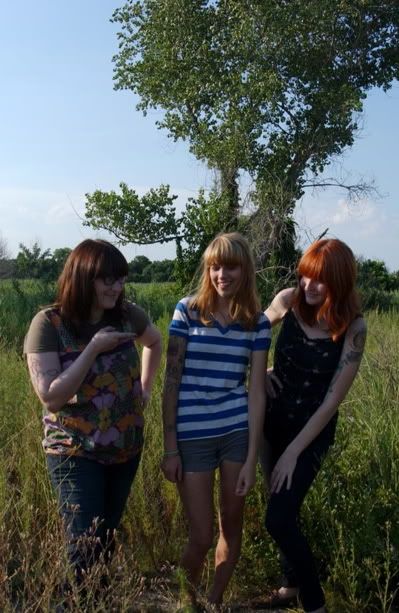 This group of friends look like they probably play music that sounds like
a) the beach boys
b) architecture in Helsinki
c) Sixpence None the Richer
d) The Veronicas
e) no wave
f) shoe gaze
g) lezbo core
h) lezb indie
i) female alts with tatties-core
j) no-wave post-fuzz music
k) beach punk fuzz revivalist
l) Lilith Fair artists
m) Jewel ft Dido (Meredith Brooks Remix)
n) Bjork
o) Lookbook Tween Superstar Band
p) Choose.Your.Own.Response
What kind of music would they make if they were a band, yall?