Does n e 1 know where this picture was taken?
By Carles on 20 Apr 2009
Yall. Saw this picture. Does n e 1 know where they took it?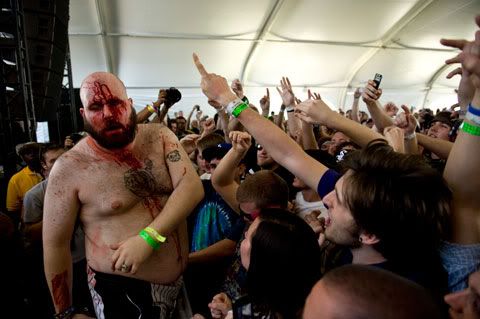 a) a meaningful music festival
b) a Paul McCartney concert
c) on the set of American History X
d) at an authentic punk show during the 80s in the greater New York Area
e) Dan Deacon documentary/biopic 'fight scene'
f) Some sort of altbro tribunal lynching
g) a violent SXSW partie
h) a 311 concert
i) on the set of The Wrestler [via Mickey Rourke]
j) from the movie IN TO THE WILD, YALL
k) some sort of 'bear' convention
l) something about the hipster grifter
m) an answer about 'memes'
n) Pitchfork Music Festival
o) at some sort of clinic where people 'donate blood' and/or 'plasma' to get money
p) at a 'Mixed Martial Arts' event that people 'think are bad ass' these days
q) Choose.Your.Own.Response
ugh.. h8 violence & graphic images.
HRO: SFW IN 2K13
.//////////////
//////////////
ANOTHER SIRIUS SATELLITE RADIO SHOW 4-20-2009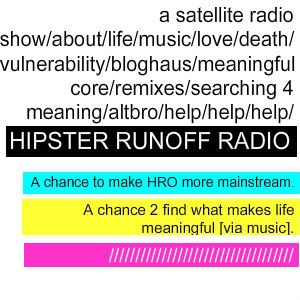 The HIPSTER RUNOFF radio show airs Mondays at noon and again at midnight EST on Sirius XMU. Iff you're an XM subscriber, you can listen to Blog Radio on channel 43, and Sirius subscribers can still find us on channel 26. If u really want 2 hear Carles Show, u can get a 3 day trial membership.
U can always listen 2 my podcasts if ur poor.
Playlist After the Jump
Metric - Help I'm Alive (The Twelves Remix) [LINK]
Chairlift - Bruises
Coconut Records - West Coast
Grizzly Bear - He Hit Me
Keith - La Ritournelle
Bullion - Time For Us All to Love
Desire - Dans Mes Reves
Kings of Leon - Use Somebody (Andre Anjos Remix)
Neon Indian - Should Have Taken Acid With You [LINK]
Animal Collective - Guy's Eyes
Chromatics - Hands in the Dark
Poney Poney - When Do You Wanna Stop Working (Pacific! Remix) [LINK]
Au Revoir SImone - Anywhere You Looked
Department of Eagles - No One Does It Like You
Foals - Big Big Love
Little Boots - New In Town (Fred Falke Remix) [LINK]
Goldfrapp - Happiness (Metronomy Remix)
Curses! - The Deep End (Holy Ghost! Remix) [LINK]
Miami Horror - Make You Mine
Vampire Weekend - Kids Don't Stand a Chance (Chromeo Remix)
Vampire Weekend - The Kids Don't Stand a Chance (Miike Snow Remix)
Sexton Blake - Bette Davis Eyes
Starfucker - Girls Just Want to Have Fun
Empire of the Sun - We are the People