Does n e 1 know why AZN faces 'get all red' when they get drunk?
By Carles on 22 May 2009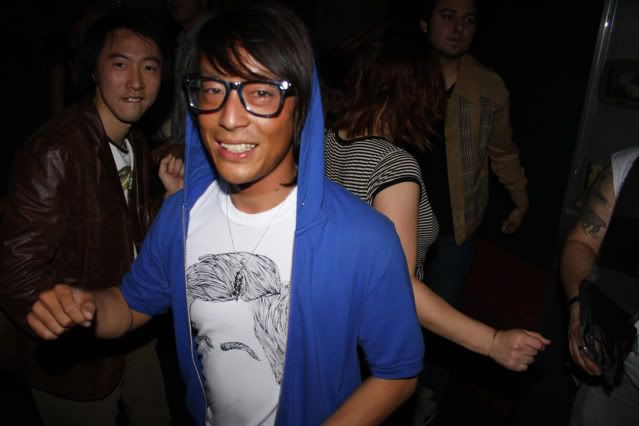 1 of life's greatest mysteries is why AZN people 'get red in the face' after they 'get sloshed.' I don't understand why that happens after they 'get melvined.' I don't think that this bro is 'hammered', I think he just used fake tanner, but I'm just trying to make the point that AZNs get red after they 'get johnsoned.' Just feel like 'getting justiced' tonight.
I feel like it's already enough 2 be disoriented after ur 'fucking gone', but it must be weird to also be red-faced after ur 'chrisfarleyed.' Feel ghey when people talk about 'getting crunk' or 'getting retarded.' Wish they called it something like 'getting bellig(erent)' or 'getting fucked.'
Does n e 1 know a good/modern term for 'getting drunk'?
Might start just substituting in the name of my fave alt celeb/ironic celeb. Like 'I got really AliceGlassed' or maybe 'I got really TomHanksed.'
'I got fucking pitchforked last nite, yall' or maybe 'I came last nite.'
What r u doing 2nite?
Does some1 have a scientific explanation for AZNs getting red in the face? Feel like it might be some sort of 'natural selection' type of thing.