Will buying a banjo make my personal brand more authentic? [via Sufjan Stevens Theory]
By Carles on 29 May 2009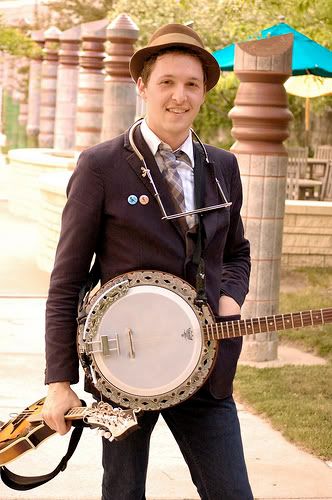 I have always wondered what instrument will help me seem the most authentic. I feel like too many people play guitar, and tons of people can play ableton/turntables, so I'm just searching for something that will make me stand out a little bit more. Would like to start some sort of authentic folk band and get 'significant coverage in p4k magazine.' Might buy a banjo. Feel like people who can play the banjo are always respected as pure musicians. Feel like people always 'respect' folk music no matter what.
Might buy a saxophone instead. Possibly start a 'pazz and jop' band like the TelevisionsOnTheRadios.
Might write an album about every state in the United States, and get it done before Sufjan does.

Do yall know what the most authentic instrument to be able to play is?
Or is it better to 'be a production genius' who is decent at every instrument?
Did ur parents get u musical lessons when u were a kid? Do u wish u took them more srsly so u could be in a relevant band 2day?