Is HIGHLIFE the next Animal Collective / Ariel Pink / Gang Gang Dance / Here We Go Magic / Pashy Pit / Conceptual Core Buzzband?
By Carles on 09 Jun 2009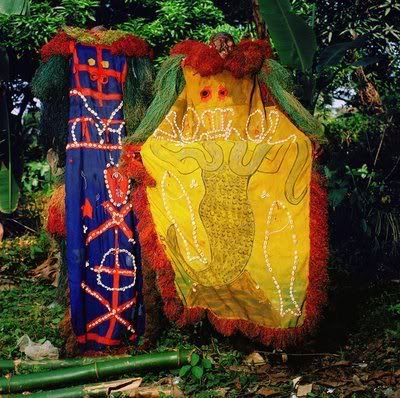 I was reading the popular tastemaking MP3 blog, GuerillasVsPandaBears, and heard this song that is conceptual by a band called HIGH LIFE. It apparently has members from Gang Gang Dance and members of Ariel Pink's backing band. I think that this means that they are conceptual, modern pop composers, and utilize elements of some of my favourite modern bands.
I am considering 'getting very excited' about this 'pleasant lil conceptual ditty.' I remember when HERE WE GO MAGIC first emerged and were just 'some relatively unknown blog buzz band.' Now they are opening for the Grizzly Bears.
I feel like this song mixes 'tons of modern indie-ish' techniques from bands that I <3 and h8. Still not sure how to feel about it. Might get excited after hearing 2.3 more mp3s by this band. Just want to listen 2 more conceptual-core pop.
[MP3]
HIGHLIFE F KENYA RIP
Myspace
http://www.myspace.com/highlifehighlife
read more 'actual information' about the band+song///mp3 highjack via
http://gorillavsbear.blogspot.com/2009/06/highlife.html