Went on vacay with my fam and Lindsay Lohan was staying at the same hotel/resort/casino as me!
By Carles on 29 Jun 2009
Photos via wwtdd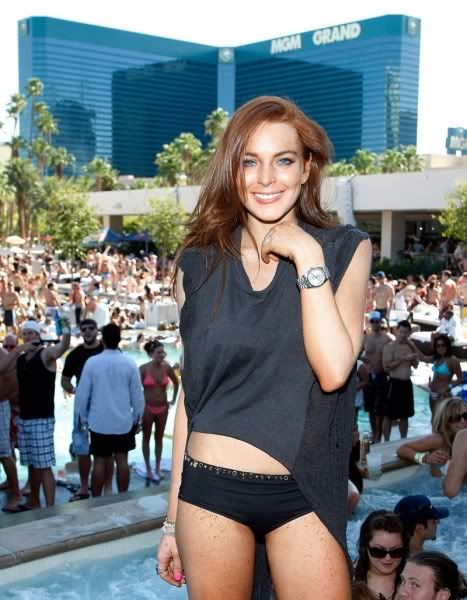 I was dreading our family vacation to Las Vegas, but then we ended up staying at this really kewl hotel. It was called 'MGM Studios' and there were a lot of young people who u could really relate 2 there. We all just love listening to hiphop, 'laying out', and drinking fruity drinks/domestic beers. The highlight of the trip had to be running into famous person LINDSAY LOHAN at the pool.
I tried to take my pic was her, but she was being 'a total cunt', so we just got into a lil pool behind her, and snapped her pix. Definitely uploaded that shit to FB. So many ppl are gonna comment.
Here's a picture of me taking a picture of Lindsay with my digicam. Think she is posing to say that she 'sucked off' MJ or something.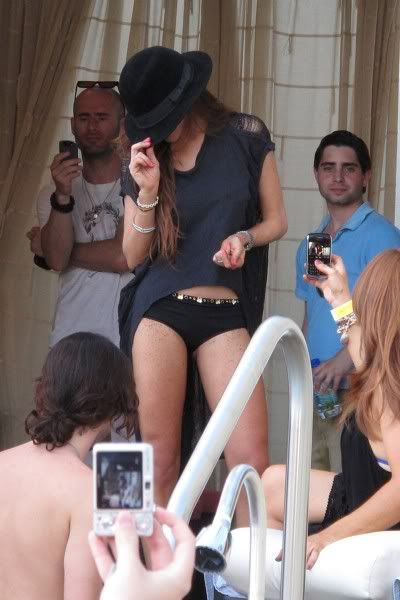 I don't understand why Lindsay wouldn't want to hang out with me, even though I dress like her, except + 30 lbs. I feel like we'd both have a lot in common, and we could really party together. Don't understand why she didn't want to talk to me, but then some weirdo looking 'homeless hipster' guy comes along and she acts like they are bffs.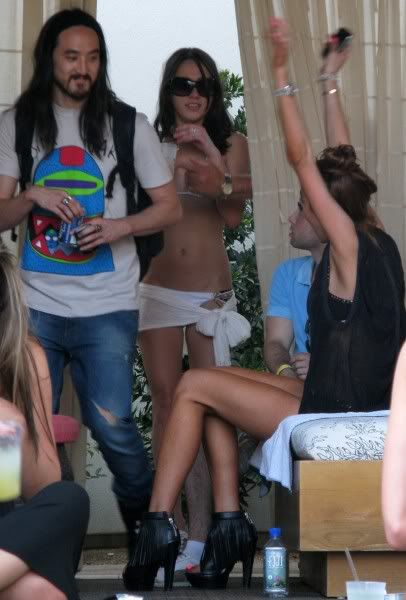 N e ways...trip 2 Vegas was amazing, yall. Went to a lot of cool clubs, hooked up with 2 guys, had a 4some with my sister + 2 guys, and even ran into Lindz Lohan+took several pictures of her using the digital zoom on my digicam.
Even titled my facebook photo album 'what happens in Vegas...'