Carles Retires the old era of 'MEMORABLE POSTS' in order to save his blog brand.
By Carles on 11 Jul 2009
I am going to remove some of the 'iconic imagery' from the MEMORABLE POSTS section of my site. It feels weird to 'grow older' as a blog. It's a lot like 'growing older' as a 'real person', since you look back on a previous era in your life, and you feel sort of ashamed and disconnected from the person that you are today. While you are grateful that you accumulated 'meaningful life experience', you realize that your 'view on life' was warped+retarded. U needed time 2 grow into the authentic person that u r today.
Ultimately, the MEMORABLE POSTS are there so that 'new site visitors' can get a snapshot of 'what HRO is all about.' Feels like my site probably looks 'mad stale' + irrelevant, since there are faces like Steve Aoki + Girl Talk + miscellaneous bloghouse personalities showing up whenever my site loads. Carles needs to rebrand HRO 'as quickly as possible', showcasing his most recent era of 'memorable posts.'
This is a reflection upon old MEMORABLE POSTS, where I try to remember why these posts were relevant, and 'what was going through my head' as I wrote them.
********
Post: PITCHFORK STARTS WAR WITH ELECTROBLOG COMMUNITY + Steve Aoki + DIM MAK + the rock/dance zeitgeist
Date: February 21, 2008


I think this is the first post where I 'actually wrote a long post with 'real writing'' and it 'really resonated within the mp3 blogosphere', which was very electro-centric at the time and mainly only focused on 'getting hits by posting mp3s. At the time, I probably felt 'very inspired' like 1 day, if I blogged hard enough, I would become 'as big and relevant as pitchfork.' Psychologically, it was probably just part of a huge inferiority complex that seems too embarrassing to go back and read the entire post. Like I don't want to explore what my 'thesis statement' was...or like if you went back in time and read your college essays and thought 'I was a faggot when I was 18 years old.'
Sort of just feel miniscule, like I will never 'touch as many livez as P4k' or that I won't make 'as much ad revenue' as they do. Think that there is also this underlying theme of 'mp3 blogz are young, fresh, and authentic' and 'pitchfork is all old ppl.' Feel like I probably 'think less' of mp3 blogs, and generally 'feel lukewarm' about Pitchfork now. Guess we all have different goals, but we are all possibly still all trying to become the #1 site on the internet who makes the most money and connects the most amount of people, uniting every1 around something that we all love, like 'music' or 'pictures of ourselves.'
Just skimmed the post and it seems very short. I posted an entire p4k review within the post. Not sure if I have even read an entire p4k review since. Jesus Christ. Really need to take that picture down so I don't seem 'too electro.' Not sure if people even know who Aoki is any more.
***********
Post: WTF is a lifestyle brand?
Date: May 25, 2008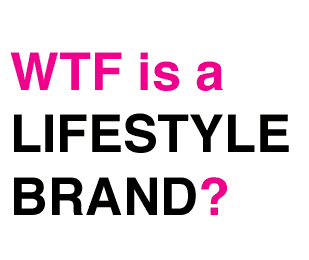 I think I wrote this post back when the electro era was becoming 'very monetized.' Like when Justice became 'larger than life' and for some reason, you knew the name of some weekly party/venue/altClub on the East/West Coast. I think there was a time when alternative people were honored as a relevant demographic who marketers needed to reach in order to give their product 'credibility.' Also,people were looking to export the products that 'we were into' into the mainstreamer economy.
Think it also analyzed the desire that most bands have to 'try to make it' and become this entity that changes the world + sells tons of merch. Seems like a 'very low level concept' now that I am a senior in college, finishing up my Political Science degree.
*************
Post: My Relationship With Girl Talk
Date: July 2, 2008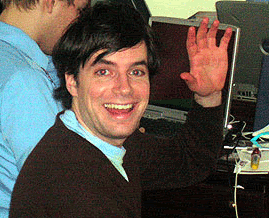 I think that this gif is 'very eye catching', but I skimmed back to the post and realized that it is 'not very epic at all.' It was a pretty interesting time when Girl Talk was going from alt to malstream, and then from maltstream to mainstream. Seems like a 'pretty obvious post', like something that an entry level blogger would make in 2010 as an excuse to post some sweet MP3s to hypemachine. Very 'weak' obvious take, like a sports fan calling into a talk radio show just to give his opinion. Maybe at the time, people 'weren't talking about' this aspect of Girl Talk, and just 'deifying him' or something.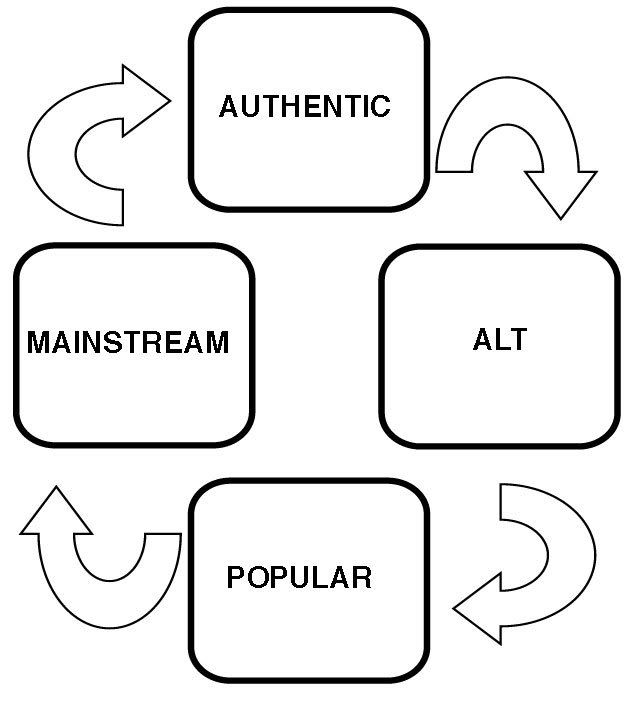 I think Girl Talk is 'no longer relevant', and it is possibly very bad for my blog brand to have his face appear every time the page loads. I think that in the future, Girl Talk should only be blogged about by huge gossip blogs, saying things like 'this shit really gets da party started, yall!' He will probably morph into one of those really annoying old bros who get 'blurbed about' any time that they say something that is 'relatively obvious' about music business strategy on the internet.
***********
Post: WTF is blog house?
Date: July 10, 2008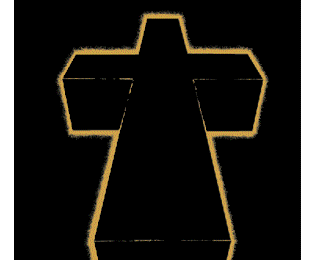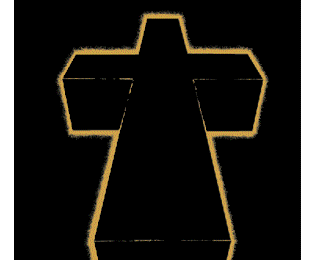 Blog house is probably 0% relevant as of today. It seems like the genre is officially an 'inside joke' or something, but I still find it to be 45% funnier than it was when I wrote this post. I think it seems like I should probably just retire the phrase 'bloghouse' and possibly brand my site with the whole 'conceptual core' genre/gimmick.
Just read the post, and I think I just listed a bunch of bands, and analyzed what type of 'electro' they were. Feel like when I wrote this post, I 'honestly thought that my taste in music was the best in the world' and wanted to post-post-ironically brand that music as 'bloghouse' to represent how that music only belonged to me and a group of my closest internet neighbors.
I think this post is important because it made my site the #1 result when u google 'blog house.' I have read that it is important to be 'search engine optimized.'
***********
Post: Mainstream = Alt: TenenbaumZissou Edition
Date: September 12, 2008


This post was not very memorable, but I think I made it a 'memorable post' just because it exploits the iconography of Wes Anderson, and says something 'extreme' above his face. Feel like if I were some internet bro visiting HRO for the first time wondering what this site is all about, I would click on that link, and then I would sort of 'get' the site more. Might leave that up, just because of the reasons I just 'explained.'
***********
Post: Should I do blow off my iPhone?
Date: October 8, 2008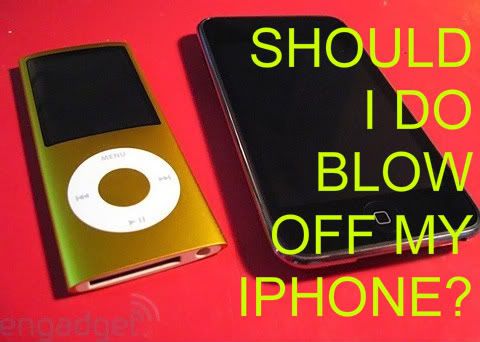 I think that this was an example of a 'stupid, short post' that HRO commenting culture 'really enjoyed.' Might be a post that 'resonated' because it was some 'funnie commentary' abt technology + youth culture. Just the kind of thing that some1 who doesn't fully 'get' HRO would buy into, but then some1 who super 'gets' HRO would make fun of the other bro for latching on to such a minor concept. Not much to say about this post. I think I probably wrote this post very hurriedly, worried that if I didn't make a post, I would lose 80% of my readership.
************
Post: If U Were Going 2 Kill Some1, What Would U Wear?
Date: November 17, 2008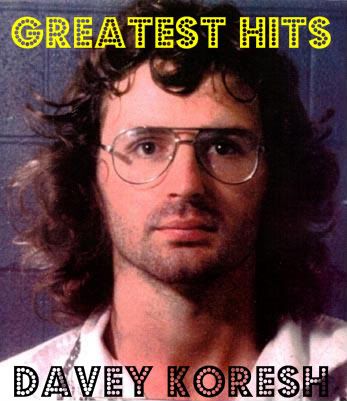 Think that this was a mediocre post with some funnie constructed serial killer memes. Not sure if it represents my current brand, but is possibly still 'mildly funny.' Think some people are 'really into' serial killers, though.
***********
Post: I Wish they Had Macbooks when I was a Tween
Date: December 2, 2008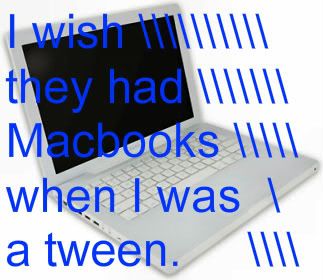 I feel like I 'really like the concept' behind this post, but the post featured 2 videos by 2 lil cunts dancing around to the Ting Tings and CSS [filmed by Macbook]. Unfortunately, these videos were removed since youtube 'regulated' on licensed music within videos. Feel like the post lost its meaning without those videos.
I sincerely wish I had a macbook when I was a tween. Possibly an iPhone instead.
***********

Post : TV on the Radio: 2008's Biggest Sham/ Gimmick/Pyramid Scheme
Date: December 22, 2008
Picture:

I think that when I wrote this post, I was in an era of 'trying too hard to be controversial.' I can't really remember what I wrote, but it was probably sort of an 'implied post.' I feel like I was probably frustrated by the amount of coverage that certain bands get as soon as they reach 'alternative tenure.' Feels sort of frustrating how when you become a 'large enough outlet', you have to 'cover everything' even if it isn't that good/doesn't fit in with the brand of your outlet. Also probably wanted to 'make people uncomfortable' by throwing race issues into the post. Think that white people 'feel guilty' about a lot of stuff.
Think it is HRO's niche to sort of 'talk shit' about bands, but I feel like I sometimes 'need to be extreme' to counteract the excessive positivity within the bloggiasphere. Still haven't listened to TVotR. Does any1 know if they are 'good'/'relevant' now?
*******************
Do yall have any reflections about these posts?
Which posts do u want Carles to do 'directorz commentary' abt?
Will u be 'sad' 2 see them go?
Which posts have been 'memorable' lately, and what images/memes would 'improve the brand of my blog?
Do u feel ashamed for identifying with HRO circa 2k_?
R u ashamed of the person who u used 2 b?
miss u old memmy posts.