Will a Helvetty tatty improve my personal brand?
By Carles on 07 Jul 2009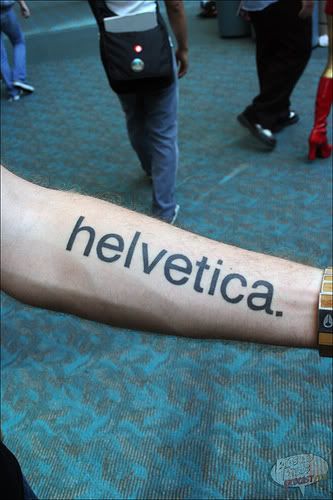 As yall know, I am a graphic designer for a cutting edge advertising and mixed media firm in the greater Tri-State area. I am interested in letting the world know what I'm all about, not only as a human, but also as a designer. It's important to let people know what font I will use if I have to design a logo for them. Just want people to know that I will make 'a perfect choice' by choosing 'the perfect font.' Might be a good idea to choose an ARIAL tattoo so that it is compatible on windows PCs.
Do yall have a fave font that u would want to chill on ur body for the rest of ur life?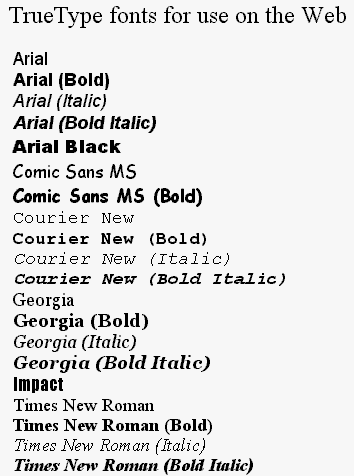 Wonder if I should write the actual font name, or possibly something else sweet, like a Dave Matthews Band lyric.
Feel 'tired' of blogging about 'body art.' However, I think that tattoos are becoming a 'normal part' of our modern culture, and more mainstreamers than ever are getting 'shitty tatties.' Sorta wish I could be a mnstrmr, so I would just have to get like a 'barb wire tat' or a 'butterfly tatty' or something. Feel pressured to get a conceptually well-executed tattoo.
Just trying 2 be an individual. Might just let the world know that I 'h8' America.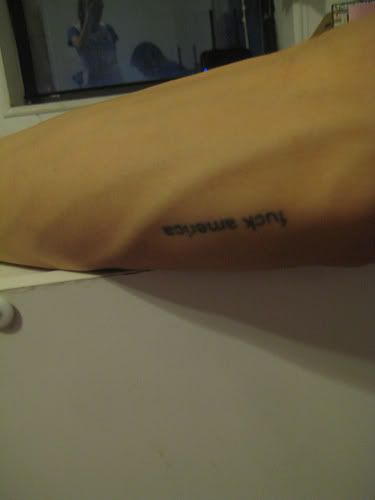 Do yall know of any sweet tatties that are more than just 'a doodle on a body'?