Is it 'too gimmicky' to cover AnCo's "My Girls" from the perspective of a female?
By carleser on 30 Aug 2009
I just listened to the Taken By Trees cover of Animal Collective's "My Girls" except she changed the words to "My Boys." Seems like a 'gender switching' gimmick that happens a lot in modern music [via 'No Scrubs' --> 'No Pigeons']
I feel like this song 'isn't as powerful' from a woman's perspective. The original 'My Girls' is a declaration of 'actually wanting to provide for your family' even though you are a male, and u naturally want to 'plant ur seed in tons of bitches' and abandon your family because u feel like 'caring for a child' is a female's job (this is actually the case in nature most of the time). It is important to remember that the only reason Animal Collective is so popular is bc of their underlying themes of 'male idealism'--bros enjoy to pretend that 1 day they will 'evolve' into a loyal, caring, noble, respectable, authentic human being. Women should stick to writing their own songs about their own experiences/emotional needs.
Can't believe the spirit of this song is 'totally different' and 'totally sad' when a woman sings it. No longer a song of 'hope'--it is a song where a delusional woman is 'trapped' with her life caring for her husband who cheats on her, and her son who will one day resent her.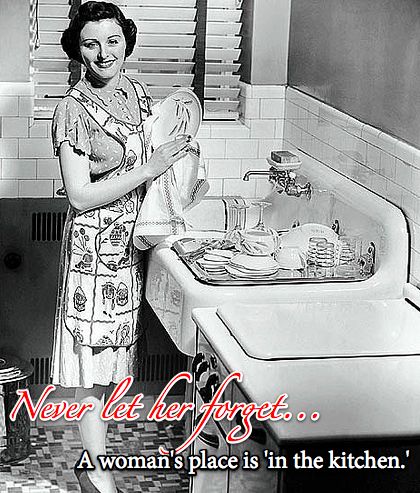 Just feels weird to hear a girl singing this 'ode to servitude' where ur saying that u just want 2 care 4 ur family. It seems like some sort of 'propaganda' from the 1950s, back when women were supposed to 'stay at home, make sandwiches, do the laundry, and wipe the asses of the kids' while men could do whatever they wanted. The tone of this song seems 'whimsical', as if it is in a 'fucking dreamworld.' While it is always a bloggable gimmick to cover AnCo, sometimes u have to think about how ur 'diminishing some1's art' if u cover it.
Still not even sure what the Animal Collective sings in this 'My Gals' song. It seems like it might be a rejected song from the 'My Girl' soundtrack. Sad that Macaulay Culkin asked to be buried alive in Michael Jackson's grave.


There isn't much that I feel I need
A solid soul and the blood I bleed
But with a little girl, and by my spouse,
I only want a proper house
*****
I don't mean to seem like I
Care about material things,
Like a social status,
I just want
Four walls and adobe slabs
For my girls

Feeling confused, like I can't relate to AnCo since I'm not a 'caring parent'/cool dad yet.
Just want 4 walls and adobe slabs 4 my girls. 'WTF is an Adobe Slab?'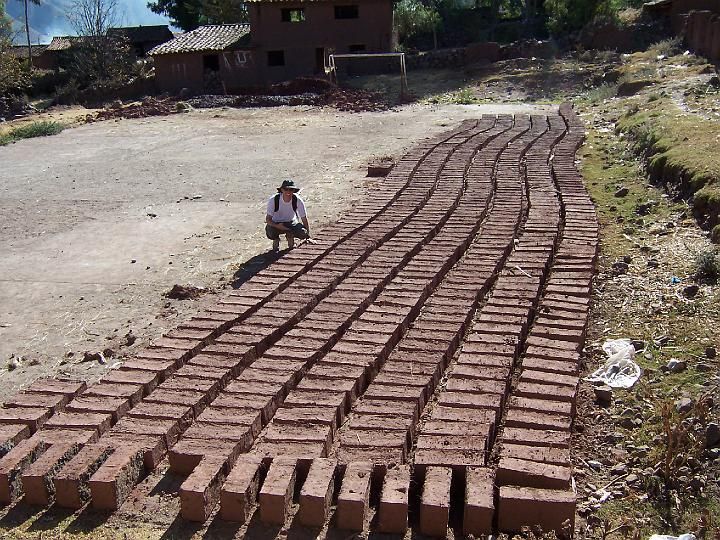 'I just want 4 walls and the Adobe Creative Suite 4 my girls.' -an HRO commenter during the HRO golden age.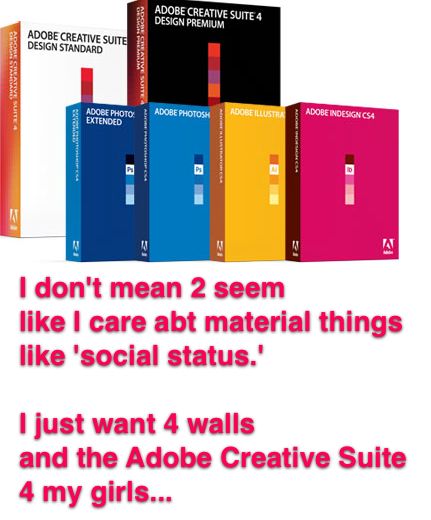 do u want 2 have a family when u grow up or will ur kids/spouse h8 u as much as u h8 ur parents?