ChillwaveGate--Do u feel violated/misled by sample-based music?
By Carles on 23 Sep 2009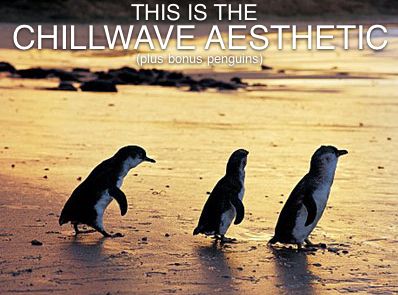 You might have heard of the recent genrefication of the 'chillwave movement', which was basically a non-collective effort by producers around the world who created mp3s that were lofi, chill, electro jams. Because all of this music was released within a 2 month period, the music media was fortunate enough to be able to 'group it together' in order to 'make it seem more meaningful/coverable.'
I was kinda sad when I found out that some of my fave chillwave hits were actually 'sample-based songs.' Apparently this is a 'problem' that has caused many indie music purist bros to 'shit down upon' much of the conceptualcore era music and chillwave music. I am conflicted. I feel like the music is 'good' and 'chill', but something inside of me 'wants 2 believe that all artists are responsible 4 coming up with their own riffs/melodies/ditties. Not sure how to feel about this 'epic chillwave scandal.'
Original Chillwave Hit: Neon Indian - Deadbeat Summer
Sampled Song: Todd Rundgren - Izzat Love?
Original Chillwave Hit: Washed Out - Feel it All Around
Sampled Song: Gary Low - I Want You
Do u feel like a metaphorical rug has been pulled out from under U?
When u find out that music is 'sample-based', do u 'respect it less'?
Or do u say that 'finding a sample to use is an art that few musicians can master'?
Is chillwave 'bullshit' or 'legitter than ever'?
I know that rappers and mainstream artists use samples, but it makes me sad to know that 'indie musicians' aren't 'creative enough' to come up with their own melodies. Feeling misled, like it might be more authentic to
Seems like you can become 'a very lucrative artist' if you sample shitloads of artists from the past. Seems like Kanye West made 'a shitload of money' by ripping off songs that were already good.
I feel like I am supposed to consider Daft Punk to be 'authentic' even thought their entire albums are electro-fied reinterpretations of classic samples.
Maybe the best musicians in the world aren't actually 'original.' Maybe Girl Talk is a chill bro after all, since he only 'mashes up' songs, and doesn't 'rip them off.'
Hope that the chillwave era wasn't just a sham. Feeling naked (metaphorically), not sure who or what 2 believe. Just thought I was listening to good/chill/relevant music, but I guess that it is no longer just 'buzzworthy mp3s.' Seems like the mainstream has 'finally found out' about chillwave, and we might have to 'say goodbye' 2 those artists now that Rolling Stone 'wrote a profile on Washed Out.'
Chillwave was a genre created by the internet, 4 the internet?
Do u support sample-based music?
Is ur life a sample-based life?
Should there be some sort of indie music standards committee that limits the extent to which samples can be used in 'our scene'?
Should CDs/MP3s make it more clear that a song is sample-based, kinda like how products must list nutritional information/cigarettes must tell u that they will kill u?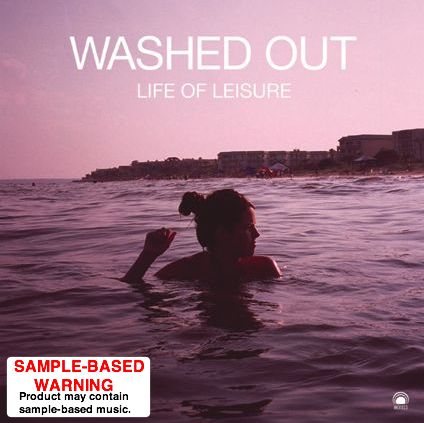 Searching for a 'new aesthetic' now that summer is over. Want a new 'movement' to 'get jacked up about'/listen to on my iPoddy.
Previous 'Chillwave' Coverage
http://www.hipsterrunoff.com/2009/07/is-washed-out-the-next-neon-indianmemory-cassette.html
http://www.hipsterrunoff.com/2009/04/should-have-taken-acid-with-yall.html
http://www.hipsterrunoff.com/tag/chill-wave
Buzzband
Neon Indian is a chillwave buzzband from 2k9 that rode chillwaves
Read more>>>>
Buzzband
Washed Out is the hit chillwave project of indie hunk Ernest Greene.
Read more>>>>