Does my life 'make more sense' now that PitchforkMedia.coms have reviewed the Beatles?
By Carles on 10 Sep 2009
All of my life, I have been told that the Beatles are the best band ever. They have created the best music in the history of the world. It was always hard for me to evaluate music when a Pitchfork review of the artist/album/mp3 didn't exist. I feel as if the 0 to 10 numeric score really gave you a 'jumping point' from which u could open ur mind and truly appreciate/shit upon an album/band.


My perception of the world finally makes sense. Like I finally 'get' music history since I can compare the Beatles to modern indie hits.
Since I have never heard the Beatles' music, this is a huge relief. Now I have the opportunity to 'accept them in2 my life' since I know how 2 judge them appropriately.
Can't believe 'Yellow Submarine' was a mediocre bust, sort of like a lackluster Of Montreal album or something.

I feel better about 2k9, like I know where the 'best' albums of the year stand [via in a historical context].
I finally know that 'Let it Be'


is slightly worse that AnCo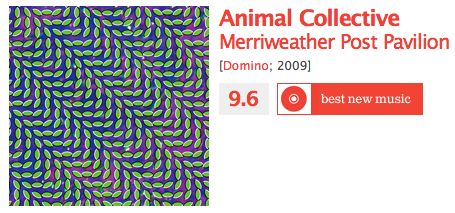 but slightly better than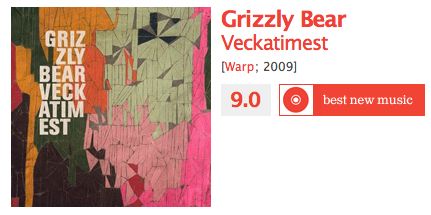 'Everything in itz rite place.' - the Radioheads singing a song about the world making sense

Just searching 4 perfection.
Not all albums were created equally
it is our duty as 'die hard music fans'
who are the most 'culturally connected' ppl in the world
to find out which albums are better than others
and create a forum for like-minded people to rally around them
enjoying them for what they are
but mainly preserving them so that they don't get 'too mainstream.'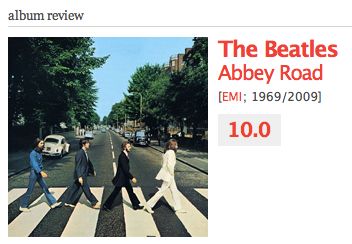 My concept of musical history makes more sense now.
My concept of the world makes more sense now.
I feel like I am now able to have an educated conversation with my parents about the Beatles.
Tonight, I will finally experience the Beatles when I start to play 'Beatles Rock Band.' Hearing them for the first time will be amazing, but I hope that I am not 'let down' since there are such high expectations [via perfect 10 p4k ratings].


My mind is free
I am a music critic
I honestly believe that my 'taste in music' is a direct reflection of the 'best music' in the world.
This is a post about welcoming the Beatles to my iTunes library 4 official judgment.