I work in marketing. I work on the streets. I represent a brand. This is my job.
By Carles on 13 Sep 2009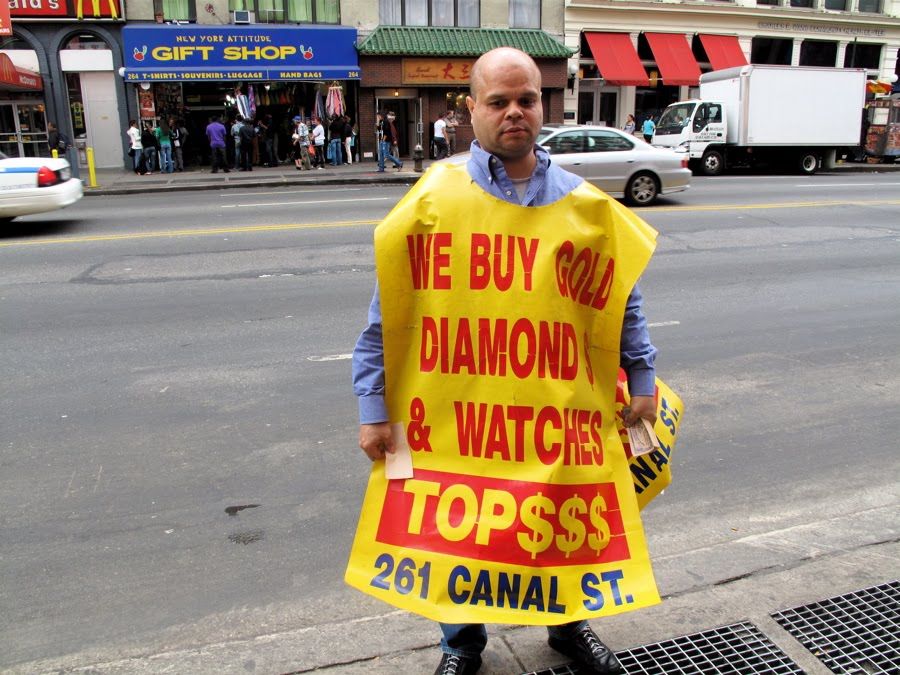 I have always wanted to be involved in 'grassroots marketing campaigns' that reach real people. It seems like the best way to do this would be to become 'a bro holding up a sign on the side of the street.' I feel like this strategy might have been stolen from homeless people, usually using their lil sign to let people know that they are 'hungry' or that they would 'welcome any sort of cash donation' towards their survival fund.
The truth is, online advertising might not even work--mainly because not every one uses the internet. Did you know that only 10% of the world uses the internet (uncited). Did you know that only 1% of the world has a 'smartphone' (uncited)? Did you know that only 10K units of iPhones have been sold (uncited)? Did you know that only 34% of the world has an email address, while 100% of the world has a physical street address (uncited)? So while you may think that the whole world is a savvy consumer just like you, the way the world works is completely different. While 'banner ads on websites' might reach 'stuck up Gen Y a-holes from all of the world', a more effective marketing campaign on a microscale might involve 'holding up a sign on the streets telling consumers about your product.'
For example, these bros have a lemonade stand in their suburban neighborhood. They are letting drivers know that they have Lemonade and Bottled Water for sale, and that proceeds will help to clean water in Liberia. They utilized graphic design, computers, markers, and laserjet printers to break through society's 'noise' and enable potential customers to 'get their message.'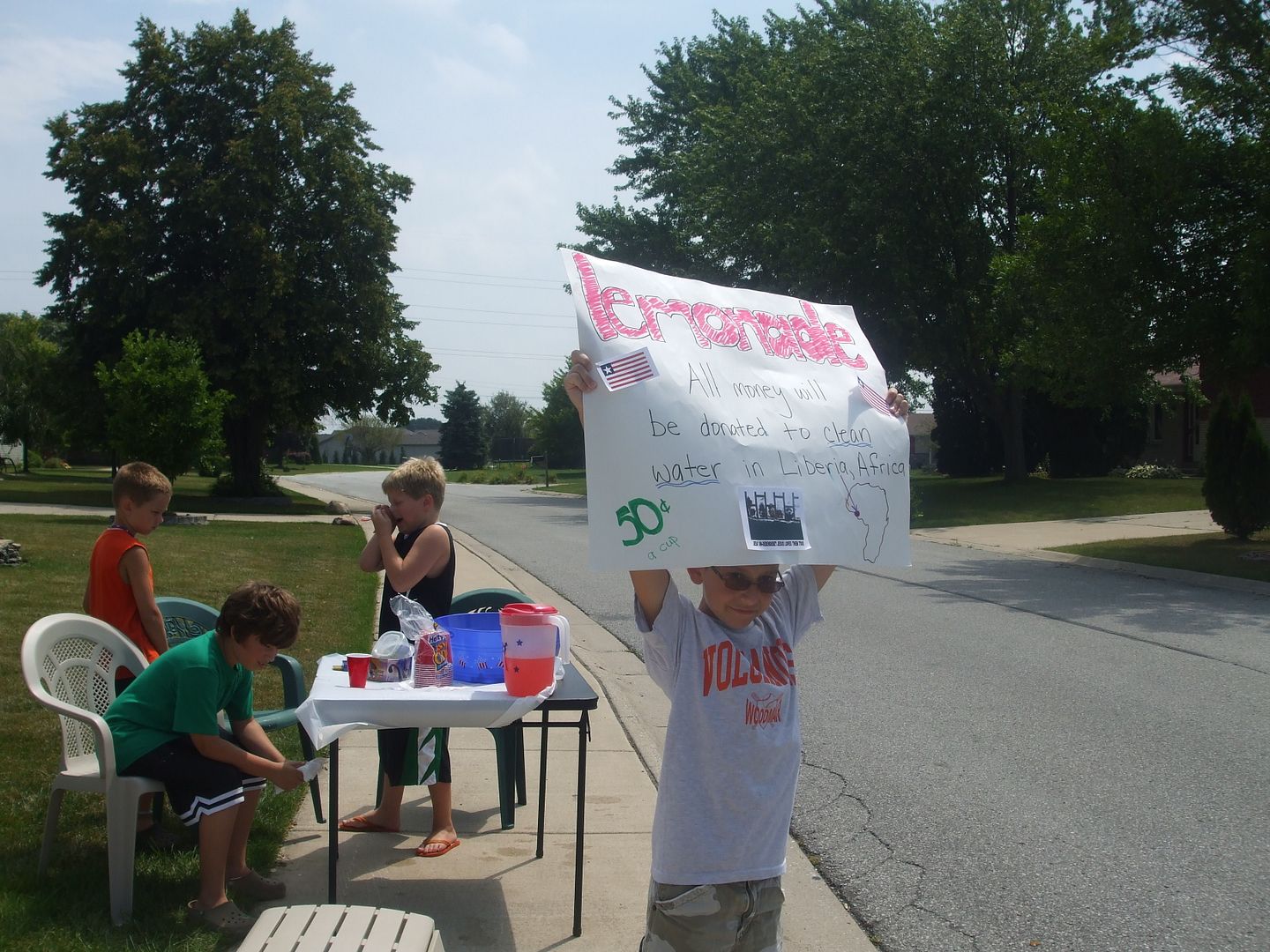 This pizza parlor is letting consumers know that they have 'cheap ass pizzas', possibly between the hours of 4-6 pm, when moms are driving their kids home from school and need a 'cheap dinner option.' Sometimes, u have to have a cheap product to tap into the 'impulse buy' economy.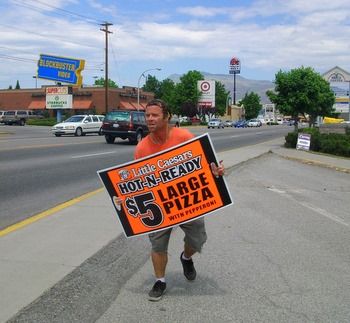 If you do the math, you basically have to hire some 'poor person with minimal pride/awareness of the world' to stand outside with the sign, possibly for $10 per hour. I would avoid hiring young people, since they tend to 'look ashamed'/'disinterested' in holding up the sign, since they unintentionally outsourced their brand. It seems better to have a 'serious old person' who thinks they have a real job, or possibly a 'crazy old man' who will wave to people and be a jovial extension of your brand. It is important not to hire a krazy homeless man, since he might scare customers away, even if he has tons of experience in professional sign holding.
It also seems like the seasonal tax services industry also utilize the gimmick 'having some person stand outside in a Statue of Liberty costume.' It reminds poor people driving by that they are 'too dumb' to do taxes, and need to get them done for a small fee at their local tax office.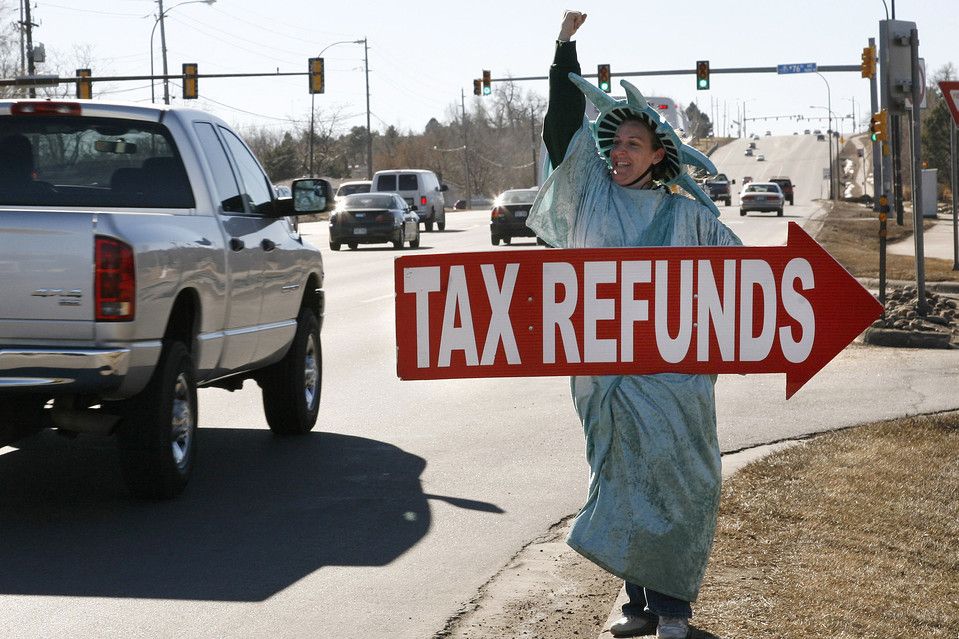 Always remember that you have to 'go to the streets' to reach real people. While internet advertising 'looks kewl', sometimes u have to reach low-end consumers with your low-end product. I believe in the power of holding up signs on the side of the road.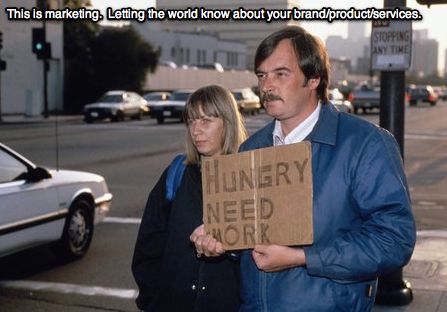 'Know your customer.'
-Warren Buffet, CEO of Chili's Fun Foods Corp
Previous 'shitty marketing jobs' coverage: Guy sitting at a table representing a brand
http://www.hipsterrunoff.com/2009/08/hello-i-am-a-guy-sitting-at-a-table-i-represent-a-brand-i-want-to-sell-you-something-that-you-are-not-interested-in-buying.html