Is Ben Gibbard's acting debut 'a complete failure' or 'a huge success'?
By Carles on 19 Oct 2009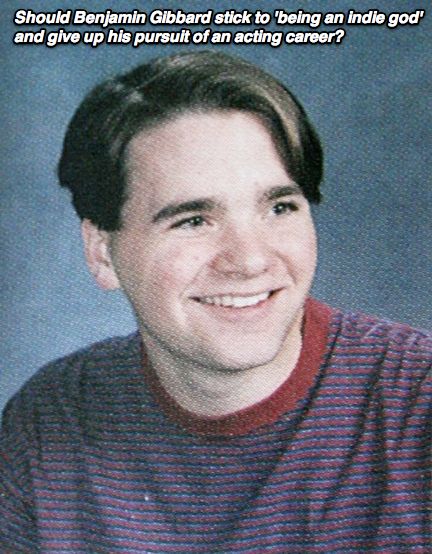 You might know popular actor Ben Gibbard from his best selling album Twilight Soundtrack EP, or even from his most successful band, The Postal Service. What you don't know is that he is also an actor. You're probably used to seeing him on MTV, carrying the torch 4 indie music towards the mainstream...but now, he's doin something new, artistic, and interesting. Here is a video of him acting.
Video may not be viewable in RSS reader// via Stereogums
It seems like he plays a 'snarky' character who is above society. Like a guy who 'curses' and 'makes a scene' in a group of ppl. I don't really understand what is happening, but he does appear to be 'acting.' Don't know how to tell if he is doing a good or bad job. Have honestly only really seen him singing Death Cab for Cutie songs.
From what I have read, this is some indie film directed by some guy in the popular TV Show 'The Office.'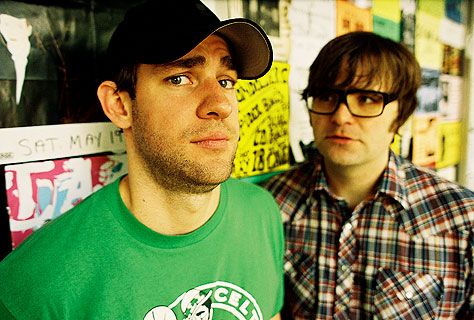 Apparently, this is "John Krasinski's" passion project, since he adapted David Foster Wallace short stories into some indie film called Brief Interviews With Hideous Men. Have never read David Foster Wallace, but heard he is 'a genius.' Only heard abt him because he killed himself. Not sure if 'suicide' is an effective marketing tool. Some people might say that his 'pain' was complex and worth reading, but the hopeful part of me thinks reading DFW might mean I support 'giving up on life.' Think the main problem is that I don't read books, so maybe if he was alive and had a bloggable blog, I would read him.
I wonder why Benjamin Gibbard 'got the acting bug.' Maybe he was a creative drama kid in high school. Seems likely that since he married a famous actress, Zooey Deschanel, he thought that he acquired her skills in the marriage.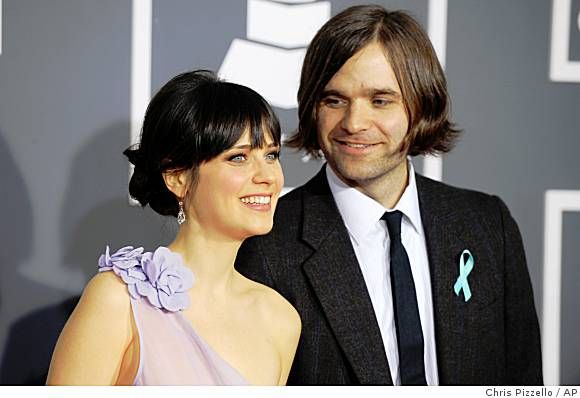 From what I understand, Zooey Gibbard-Deschanel is attempting to 'be a singer' now that she has married an indie rock legend. I am not sure if relationships work this way. I don't think that your skills 'automatically transfer' to ur mate. If some1 married Carles, would he or she automatically become a culturally relevant blogger, or would they be 'not taken seriously' and appear to be 'riding Carlesz coattails' towards relevancy. Actually wish it worked this way, then I would marry LeBron James and 'ball over all' in the N.B.A./possibly a member of Animal Collective.
Do yall think Benjamin Gibbard is a good actor?
Can musicians act? Can actors make good music?
Was Ben Gibbard 'exploited' as a marketing tool 4 this movie?
Are movies as good as books/writings?
Did TheOfficeBro only cast Ben Gibbard bc he looked like that 1 zany did in The Office?
Is Benjamin Gibbard weakening his brand, or taking it 2 the next level?
What's ur fave 'Deathcab' song of all time?
Is Jared Leto the only multi-talented actor + indie front man?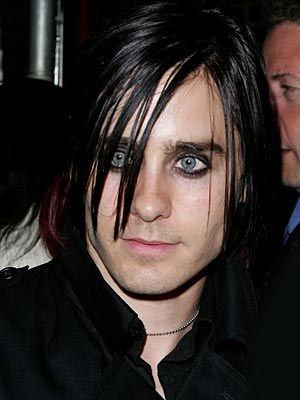 Is Jared Leto a 'human mashup' of Zooey Deschanny + Benjy Gibby?
Alternative Celebrity, Actor
Zooey Deschanel is an actress turned indie songstress in the mediocre buzzband She & Him.
Read more>>>>