Where the Wild Bros Are Chilling [via Indie Rock Music Festivals]
By Carles on 25 Oct 2009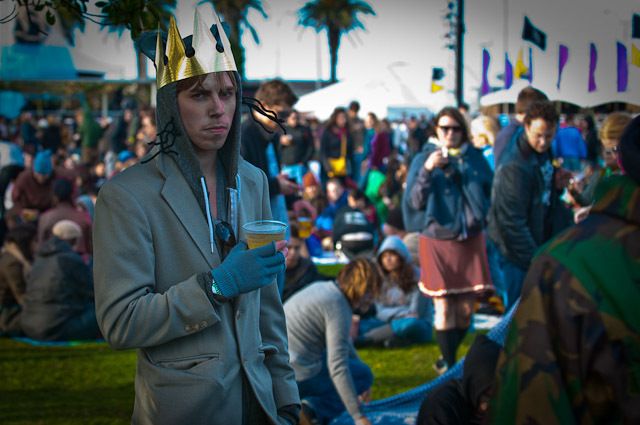 Recently, I saw the popular indie film Where The Wild Things Are after seeing it advertised on every media website/blog/tv channel that appeals 2 me. It changed my view of the world, and sort of made me want 2 'get back 2 basics', and 'become a child again', kinda like Animal Collective lyrics. I feel like the inside of me is just a lil boy, and I live in a world with tons of metaphorical monsters.
That's kinda why I decided 2 dress up like the lil boy, then attend a relevant music festival. It seemed appropriate, and I was able to give my Am Appy hoodie a 'second life.' It seems like ever since the altbro aesthetic died, most former altbros are trying to 'pick up the pieces' of their former personal brands, and trying 2 sculpt themselves into something modern/'real.'
I want to feel 'real' but I also kinda wanna be an 'escapist.' I feel like finding a popular movie character to mimic might 'bring me back 2 basics', kinda like the year of my life where I tried to be/think/act like Tyler Durden/ZBraff/miscellaneous Tenenbaum character.  I am a lil bit distant and dark, but there's also a lil bit of 'hope' in my brand.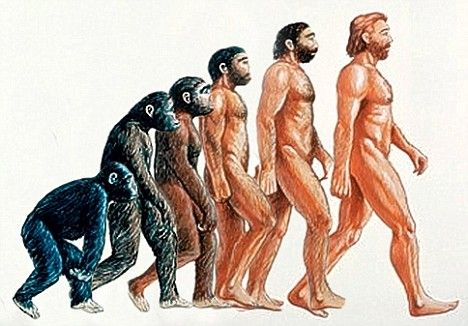 What movie character would yall morph into?
Will u use Halloween 2k9 as an opportunity to 'morph' in2 some1 else?
Isn't it weird how we want 2 be 'more than human' now that we have already evolved from apes/chimpanzees/guerillas?
Do yall know if it is still alt 2 go 2 a music festival dressed as a Starship Trooper?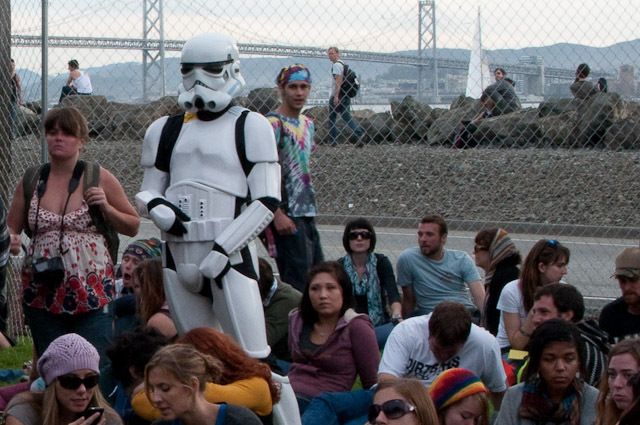 It seems like a storm trooper might have been relevant if u were going 2 woodstock, but now, it might mean that you are an 'old ass bro' from back then, or something.
Sorta feeling like I wish I could be any1 but myself right now. Wonder if the next decade will be all about 'escaping from urself' instead of trying to 'enhance urself.' Wonder if they are the same thing. :-(

Previous Where the Wild Alts Are
http://www.hipsterrunoff.com/2009/06/what-is-more-alt-where-the-wild-things-are-or-gooby.html
Srsly though...what are some good ideas 4 alt Halloween costumes?
Is PeeWee HermanAlt still a 'relevant' costume?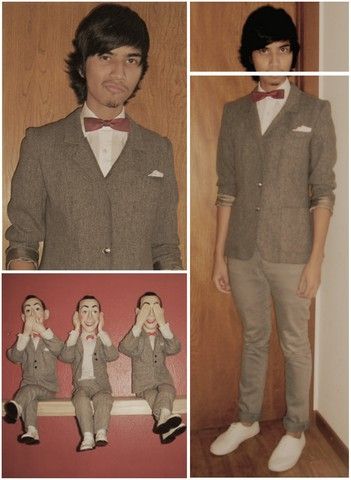 Or should I be a vintage ironic human meme from the Electro Era?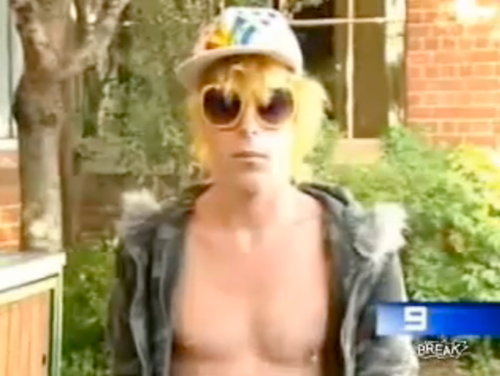 Miss u Australian Partie Bro Meme.
(Will probs just be a balloon boy meme costume 2 'get ppl talking.')