Should I attend my local community's most prestigious Hair and Makeup College?
By Carles on 02 Nov 2009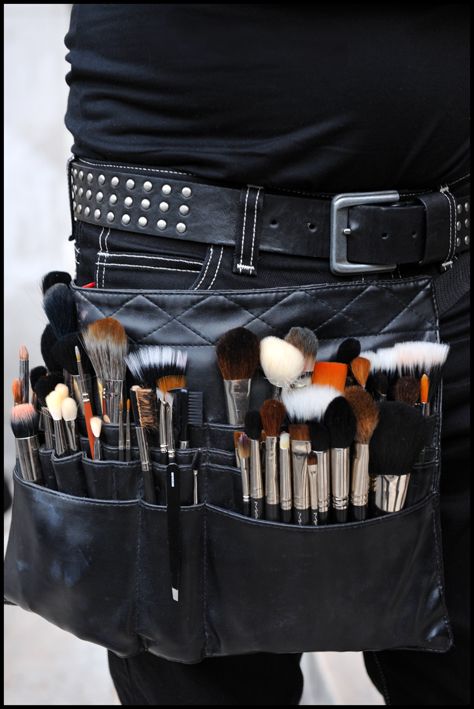 As yall know, I am about to graduate high school, and I missed most of the design school application deadlines/I am 'too suburban' to even know what 'design' is yet, and that u can buy a Macbook and go 2 college in a meaningful city to learn abt it. I don't wanna go to normal college, learning the same bullshit over and over... I have always been more of a creative spirit, making all A's in my art + photography classes, and sometimes even creating meaningful lil projects in my own time. I have always had a strong interest in how I look, and I have always found a way to put together sweet Halloween costumes. Maybe I should go to Hair & Makeup College?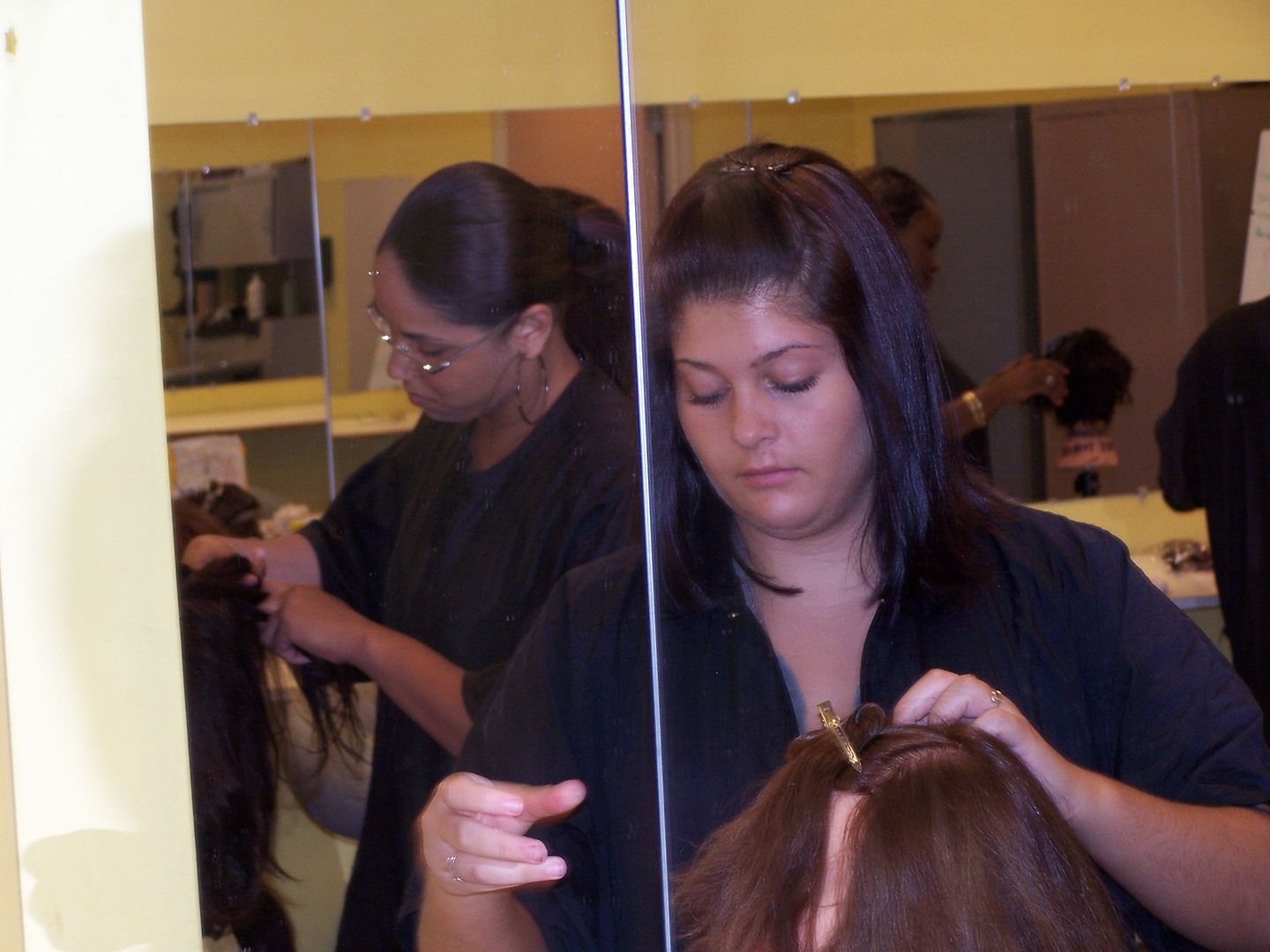 I really want to learn something that will help me help other people in ways that people don't usually appreciate. I believe that if I can make a man or woman feel better about himself/herself through something as simple as a haircut or 'makeover', then maybe I did a lil bit of good in the world. I know that some of the best highs I have experienced in life happen when I look in the mirror, and I 'look as interesting/relevant as a famous person.' I might never be a real famous person, but I think I can put myself in a position to be around them, and have them 'vent' about their personal problems 2 me.
It's kinda weird how an artist can have so many different sets of tools.  Just so many different types of art... I'd rather have this kind of artistic job instead of a desk job.  Those people are fucking trapped in their shitty lives'.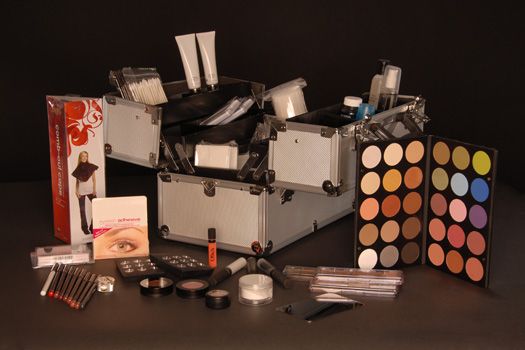 I feel like I really 'understand' how hair works, since I have been a bisexual emo tween since age 10, often using cutting-edge techniques to achieve some of the world's most alt haircuts. I have use extensions, bleach, hydrogen peroxide, sun in, razor blades, miscellaneous clipper technology, and even human placenta.


(Sometimes u have to think outside the box to bring ur ideas 2 life.)
I have a 10 year plan. I understand that I will have to 'pay my dues' and probably work at a hair salon in the mall for a few years. I think I will save a lot of money, living in an apartment complex within walking distance of the mall, and saving money utilizing the mall employee discount to buy mall pizza, mall pretzels, mall Chinese food, and mall dippin dots/assorted gimmick frozen treats.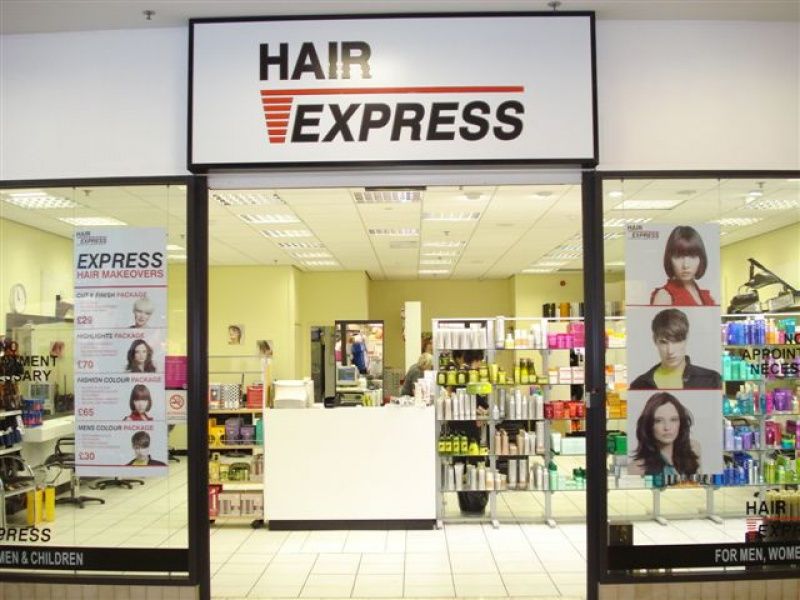 I just wanna get a lot of practice on normal people before I work with important + famous people/models. I wouldn't feel bad 'butchering the fuck' out of some overweight wannabe-scene girl's head.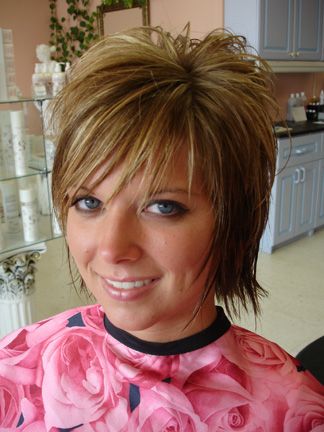 (I understand that I will sometimes have to 'make the customer happy' and abandon my own design aesthetic.)
By year 3, I will try to get on some sort of reality show on Bravo. I honestly believe I can model myself after some of the best reality show characters of all time, in order to 'make a splash' on the scene.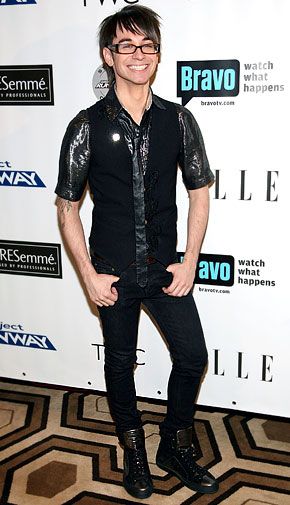 I am also talented, too, but I understand that in order to 'work with famous people', they must 'remember me' as being some sort of free-spirited homosexual character from a notable reality tv show.
It's just really important to create your own magnificent brand before you pitch your reality show to miscellaneous networks (Bravo, LOGO, Lifetime, MTV2, etc)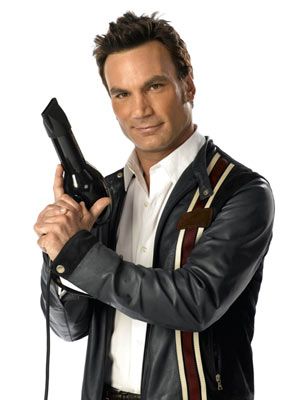 I really believe that 1 day I can change the world, and make tons of money. I believe in my design ideas, and that I can paint/chop beautiful shit on human women.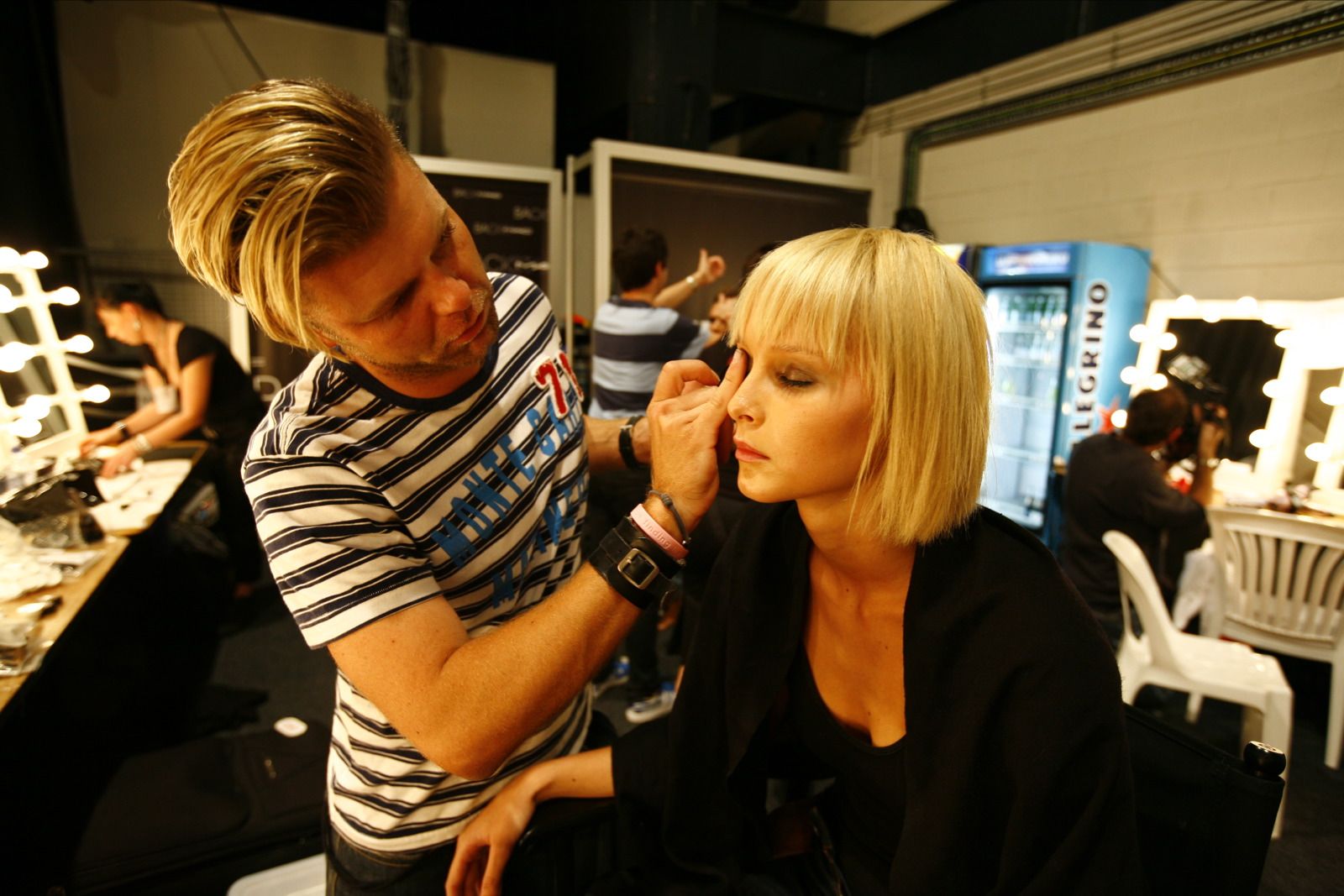 But maybe I am getting ahead of myself. I am just a tween with a dream.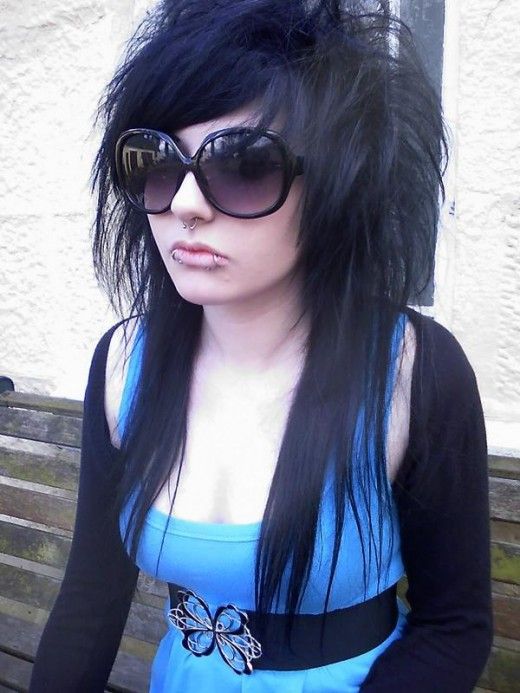 I wonder if the world would be a better place if every1 looked like me.
I wonder if college is 'bullshit', and I could just learn how to do hair by watching tons of youtube tutorials on 'how I do my scene hair & makeup.'
But my parents really want me to 'go to college', They say I will have to live at home and get a part time job, since classes are only 2x per week, but I think it will be worth it for my long term happiness. So maybe I should just go to a Hair + Makeup Academy, and meet people who are like me. People who have the same dream as me. Worried + anxious that they might be 'better than me', though. Seems like it could be 'high school all over again', if every day ppl just try their best to out-look u.
I can't be scared. I have to follow my dreams.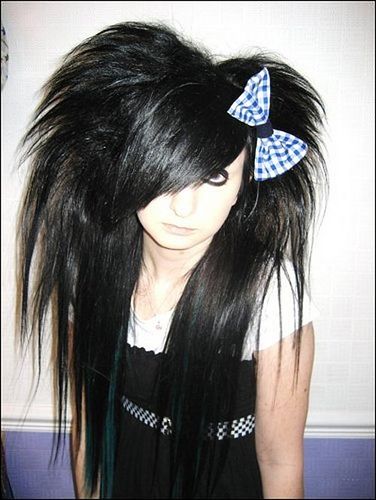 I want to add a lil bit of colour 2 ur life.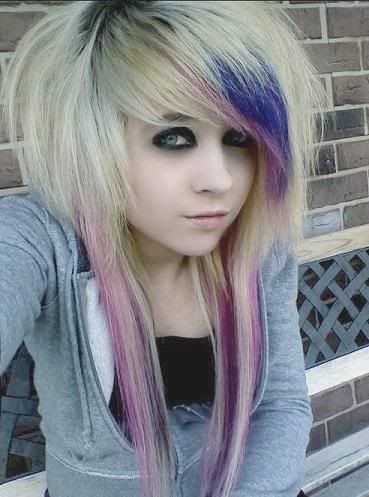 Wish the whole world could look interesting.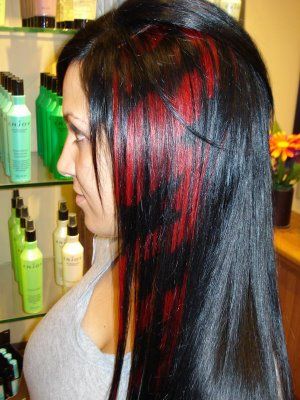 I honestly believe 1 day men and women will merge into 1 human.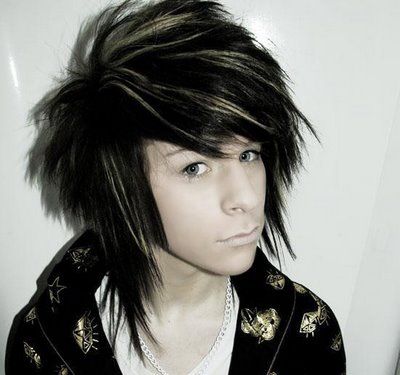 Want to bond with my classmates, and pull all-niters studying/practicing for our final exams (just like real college).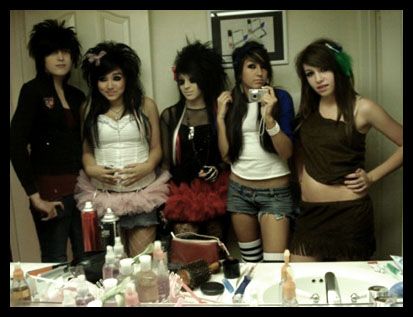 Maybe I could even save the Middle East by teaching them that their hair is a beautiful thing and they shouldn't have to cover their shit up any more.  Feel like every1 deserves the right to 'feel sexie.'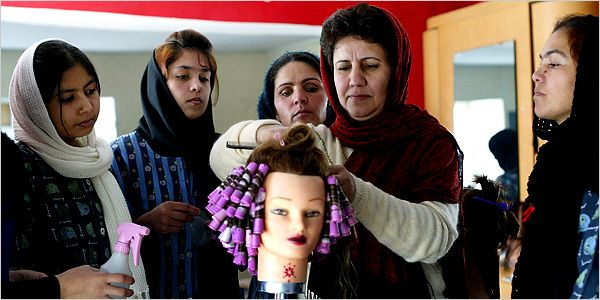 I want to change the world.
I want to go to a Hair + Makeup Academy.
I want a real education.
Do u know any1 that went to a hair/makeup college?
Does n e 1 know what ppl who go to these schools end up doing?
What is the current economic forecast for hair stylists + makeup artists?
Will I 'make it' in 'the industry' if I have a flamboyant personal brand?

Previous AltJob coverage
http://www.hipsterrunoff.com/2008/10/what-is-the-most-authentic-alt-job.html