My Name is Carles. I was Born 2 Blog
By Carles on 03 Dec 2009
Last night I had a dream that I was in a relevant dive bar, drinking an imported beer with God. He told me, "Son. I'm proud of you. Don't be so afraid. Be yourself. Move forward. Listen. Listen to the people."
I replied, "I'm scared, God."
"What are you scared of?"
"Maybe I just don't have it any more. Maybe this whole blog thing isn't for me."
Jesus took a sip of beer and responded, "Carles. You have always been an authentic bro. That will never change. This above all, to thine own bro be true."
He was right. In that moment, I tuned out the classic new wave blasting in the background, and I realized something had been missing from my life for the past week or so. I had given away something that meant so much to me to a few acquaintances who I had met at a Blogging and Internet Workshop in late 2007. I had given my blog to Becca, Mike, and Reginald. It was time to stop running away from my problems. It was time to confront my fears as a blogger.
God eyed a cute 17 year old lingering by the DJ booth, obviously afraid to buy a drink and risk getting carded by the 35 year old bartendercore bartender. I knew he was about to bail on me to take advantage of some sweet, young vagina--he was really into being 'daddy' to so many young girls who needed lessons on 'how to be a hipster' before he ditched them when they turned 18.
Godbro turned to me and said, "Carles. You know what you need to do. I'm not going to tell you, because the answer is inside of you." He walked towards the 17 year old, and his thick FleetFox-like beard was like a blowjie magnet to the 17-year old prey. Needless to say, God had booked a one-way ticket to Cum City, USA. He looked at me and said, "Cha-ching" then pretended to put a penis in his mouth, representing the eventual blowjob he would get in the bar restroom.
I walked out of the bar into the cold of the night. I knew what I had to do.
"I'm going to get my blog back."
I went home and took my Macbook Pro out of the recycling bin.
****************
"We all have a reason to be alive. Michael Jordan was put on this Earth to put balls in baskets. Michael Jackson was put here to entertain. Tiger Woods was put on this Earth to _________. I am here to blog. This bro is me. This blog is me."
-Carles, 2k9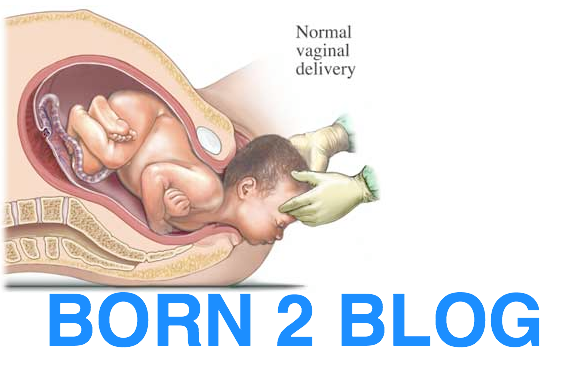 This is Carles. After spending some time away from the internet, I decided that it was time to unretire. After reading thousands of emails and tweets from concerned followers, I finally understand why I am alive. I was put on this Earth to blog. For those of you who don't know, blogging is an art form invented sometime in the 1990s, but gained tons of steam in the 2k0s.
In many interviews with numerous esteemed paper magazines, many interviewers ask me, "When did you know that this is what you wanted to do? When did you know that you are the Hipstar Ranoff?" I remember when I was a child, I wanted to be a doctor or a lawyer, or a professional in some other field that would offer me a bright financial future, with a chance to make a difference in my local community. Something that would give me the opportunity to raise a well-fed family and drive a nice car to my nice home every night. Then I turned into a teenager/post-teenager, and discovered my alternative identity. I wanted to express myself, contribute to 'the arts', or possibly some sort of niche micro-scene. I wanted to be paid for 'being myself,' or at least create a marketable self and 'make Am Appy ad $$$$.'

"For a minute there, I lost myself"
-Thom Yorke
I must not be afraid of the opportunity that is the Hipster Ronuff blog. I must move forward, promoting progressive journalism and web media. I must continue analyzing mainstream and alternative topics. Carles has been widely regarded as 'the last great music critic/journalist.' Additionally, many websites like Pitchfork Media and GorillaVsBear credit Carles for the success of breaking such bands as Animal Collective, Neon Indian, and Grizzly Bear. With Carles acting as a consumer tastemaker forecaster and trendsetter, the scene is truly a better place. The Mission of the Carles is still alive. The Passion of the Carles is still alive in his 'tribe'/'twitter following.'

"The Passion of the Carles."
-Mel Gibson
We can't forget about the teens/tweens.


We can't forget about the former altbros.
We can't forget about the middle aged music criticism core bros.
We can't forget about the 'ppl who like to laugh at effing hipsters.'
We can't forget about the readers.
The readers who take this blog very seriously.
We must move forward together.
We must be trendsetters together.
We must filter out the finest bands/memes/tweets for our consumption.
This is our internet. This is our country. This is our generation. This is our bloggiosphere 2.

"It's my life
It's now or never
I ain't gonna live forever
I just wanna live while I'm alive"
-Bon Jovi
Srsly worried about 2k10 though. Feel like 'the rug will be pulled out from under us' unless we 'put together a plan' to 'totally overhaul the scene', throwing past trends/bands/fashions under the bus, and moving forward. The next decade will be our last war, holding on to the power of our demographic as a consumer force before the tween generation evolves. We must get better jobs. We must not have kids. We must control trends so that tweens are late-adopters to technology/products/brands/etc. We must uphold the brands that we hold dear, and not make them affordable to minorities and the poors.

When 2k10 begins, "Alt" will end. These are the last days of Alt. These are the last days of 'indie.'
This is my mission. I am Carles. A blog.

"God Bless us...Every One."
-Tiny Tim



"Never forget."
-the people who branded 9-11
The Brand is Alive. Ur kinda Carles.


"Never, ever, ever give up. Here is an orange wedge. Make sure to drink some fluids."
-Carles coaching his son's youth sports team