My meaningful, conceptual alternative wedding.
By Carles on 29 Jul 2010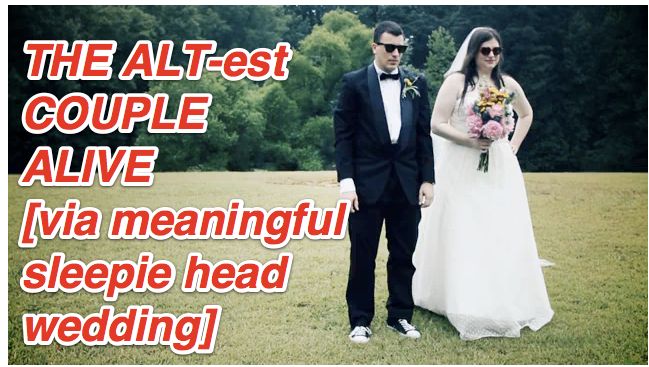 As yall know, I haven't been posting as much lately. I have some great news to relay to yall. I finally got married. It was a beautiful ceremony, and we even had one of my art school bros create a video for us that is really in line with our alternative brand. So many tacky ass people get standard wedding photographers to document their weddings. I think the goal of those photographers is to 'make the bride look skinny', and justify the groom's role in the wedding by taking a few meaningful 'bro pix' that really make it clear that the groomsmen are an 'authentic can of bros.'
N e ways, our conceptual video turned out pretty amazingly. We used the hit song "Sleepyhead" by the Passion Pits as 'our song' since it really represented our 'new lease on life.'
Just wanted every1 at the wedding to 'know who we are'
'what we're all about'
Understand that we are more than just 'any other lame couple'
who is uniting together for tax benefits
Beautiful ceremony
Beautiful bros
Beautiful bitches
Walking around conceptually
moving arms, facing zany angles
metaphor 4 how we are 'obtuse as shit' in a right angled society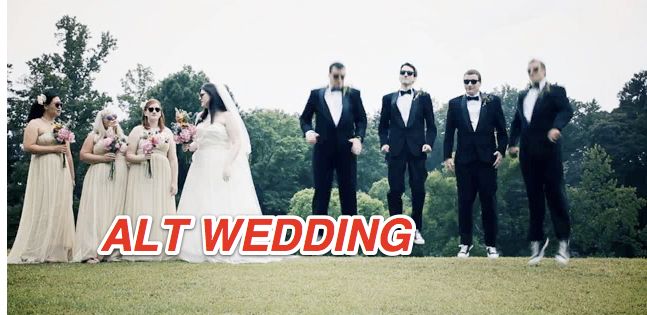 Eff dress shoes
Wearing some Converse
[via Best Coast / Vampy Weekend collab]
Feel like everything was perfect
for 1 night
we were all sleepie heads
A feast
a carnival
a partie
an electro rave without any deaths
Feel like my immediate family
and my extended family
finally realized 'who I am' as an alternative person
and how I 'see the world' in a different/abstract way
Just want to drive away with my lover
Riding the minivan wave
2 our honeymoon on the concrete beaches of Brooklyn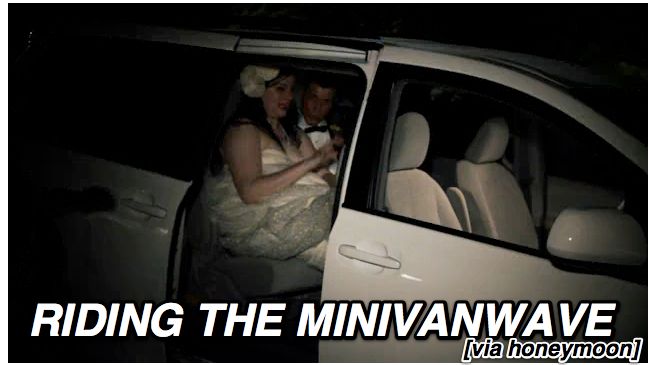 Are yall gonna have an alt wedding?
What indie song is going to be 'yalls song'?
Did this video 'kill it'?
Is this couple 'the most authentic couple in the world'?
Do u think they will be happy forever, or will they get divorced when 1 of them decides that Passion Pit is 'too entry level' 4 them, then the other 1 gets defensive because the song 'means a lot' 2 them?
What are u gonna do at ur wedding to make sure u don't have a mainstream, middle class wedding?
Do u feel sad when u see high school/college acquaintances 'getting married', 'looking happy', and ultimately having an upper-middle class tacky-wave wedding?
If ur not going to be rich, is the only thing left to do with ur life 'get married and pop/poop out a few kids'?
Passion Pit is a bleepy bloop indie pop band that tons of entry-level alts <3.
Read more>>>>