Can we trust the new TOMBOY release date or has Panda Bear hurt us 2 much?
By Carles on 17 Jan 2011

I remember in May of 2k10
A lot of promises were made
that we'd see Panda Bear's new hit album
by the end of 2k10
2k10 was 'such a shit year'
that we needed a savior
and we thought Panda Bro could save us
Over the weekend, we heard news that Panda Bear's TOMBOY will be released
on 4/19/11
one day b4 "4-twenty" [via smoking danks]
but at this point, I don't even know any more.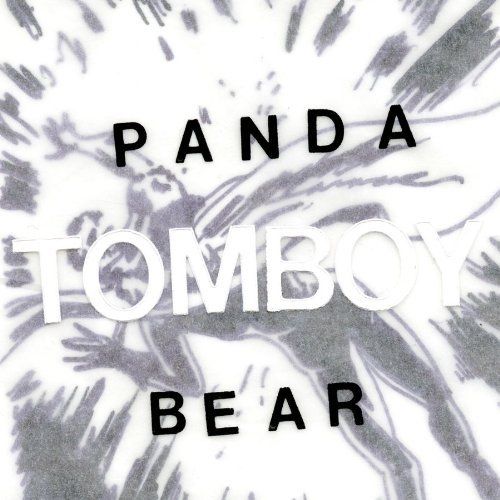 "Fool me once, shame on you; fool me twice, shame on me."
-the indiesphere 2 Panda Bear
I just don't know
if I can really do this again
I don't know if I can let Noah tug at my heartstrings again
I might be 'entirely over' the AnCo brand in 2k11
In addition, TOMBOY was apparently mixed
by the same bro who 'produced' MGMT's flop album Congratulations.
Really, Panda?
That's supposed 2 make me feel better?
I'm supposed 2 be pumped abt this?
This is an effing disaster
I have so many mixed emotions running thru me
I heard ur new song "Atiba Song"
and I'm still deciding whether or not I want 2 like it

I'm still deciding whether or not I can evr forgive u
for ruining 2k10
I know we've been thru a lot, Noah
Those pre-chillwave days vibing out 2 Person Pitch
The time u wrote "Bro Sport"
The time u wrote "My Girls"
The time u wrote "Smooth (ft Rob Thomas and Santana)"
but maybe it's just time 4 us 2 go our separate ways
Maybe ur brand no longer resonates with me
Maybe I feel like I've been in an abusive relationship for 2 long
Maybe our glory days are behind us...
Goodbye, sweet Noah
Do u think we should hold it against Panda for 'lying' 2 us?
Will he lie 2 us again?
Does 2k11 need 2 be 'saved' yet?
What happens if Cut Copy and TOMBOY both 'flop hard'?
Who is the early frontrunner 4 album of the year?
Does the Panda Brand still resonate with u, or have u 'evolved'?
Has Panda hurt u 2 much?
Will critics 'forgive' Panda Bear?
Will the #1 'storyline' whenever some 'dumb bloggy critic' reviews TOMBOY be all like "sigh... alas! the hype machined blogosphere has finally been met with high expectations with a release of the much maligned and controversial AnCo frontman Noah Lennox's highly anticipated TOMBOYS--tis about time."?
At this point, should Panda Bear 'scrap' the Tomboy title and rebrand his album as something like "TOMBOY PHOENIX: RISING FROM THE ASHES AS A NEW ALBUM"?
What will be better: "the idea of TOMBOY" or "TOMBOY--the real album"?
Buzzband, Alternative Celebrity
Panda Bear is a member of Animal Collective. He wrote the hit album "Person Pitch" but failed to deliver in 2k10 with TOMBOY.
Read more>>>>