Jared Leto is still Jared Leto. Jared Leto is still beyond alt.
By Carles on 12 Apr 2011

God bless u, Jared Leto
For being the most alternative man alive
I am not sure how ur buzzband has so many overground fans
But props 2 u for selling out basketball arenas all around the world
Spray me with ur Girl Talk toilet paper gun
But only after you wipe your poo-stained anus
with said toilet paper
so I can taste what 'greatness' is

Making ur way thru the crowd like Jesus
What I would give for one hand on your perfect body
To touch the most alternative man alive...

Only Jared could wear a skirt/dress on stage
and pull it off
Because Jared Leto is so much more than fashion
he is a living bag of skin and bones, transcending art and culture

Will u chill out and play a personal acoustic set for us?
Maybe some post-Jack Johnson vibes?

Jared Leto is totally our fave hipster hottie <3 <3 <3

30 Seconds To Mars
Was created by God
Shannon Leto was created
2 be the less alt Leto Brother

It's not a band
It's a movement
It's building an army
It's being a part of something bigger than urself
It's being even better & more meaningful than the Arcade Fire
We are 30 Seconds... From Mars...

God Bless Jared Leto, the most alternative man alive. There are no questions. Jared Leto is the answer.
PREVIOUSLY
Jared Leto is the most alternative man alive

In a world full of so many forgettable alt bros, is Jared Leto the ultimate Alt Alpha Male?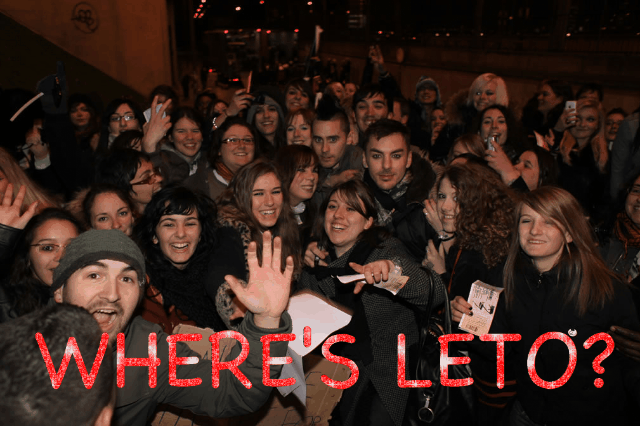 Actor, Buzzband
Jared Leto is an alternative actor, and the lead singer of the band 30 Seconds to Mars.
Read more>>>>