Japanese Figure Skater wears keffiyeh at Olympics
By Carles on 19 Feb 2010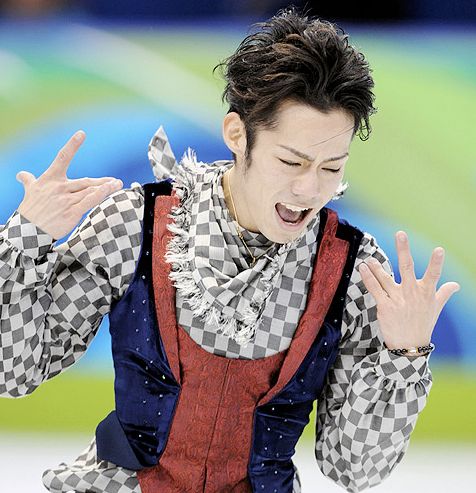 Popular Japanese Figure Skater Daisuke Takahashi had a keffiyeh integrated into his cute little costume for his Olympic Contest. We cannot confirm if he is 'alt' or if this was actually an anti-Israeli message, showing support for the 1972 massacre of members of the Israeli Summer Olympic Team at the Munich Olympics. Based on his Japanese heritage, we find it safe to assume that he was
Do u think this was a real 'hipster scarf' or a politically motivated message? Is he 'just a harmless queen on ice'?

We can only assume that his Palestinian scarf gave him the warrior power that won him the bronze medal.


We cannot confirm that his checker shirt was created from a table cloth at a local diner.
Elsewhere:
Are the Olympics alt, or does it require too much dedication for an authentic alt to participate [via Hipster Olympics]?
If ur a homosexual, would u 'hook up' with this kute AZN flying twink?