Some blogger bro vlogs about chillwave.
By Carles on 09 Feb 2010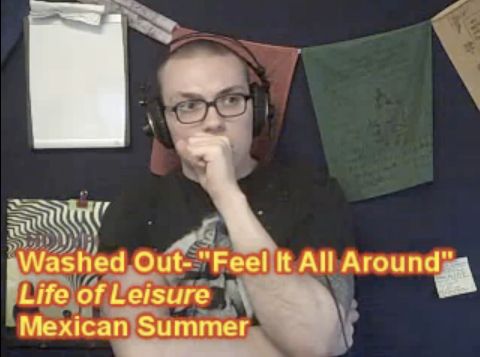 In an effort to share good music, solid opinions, and take down pitchfork media dot org, some bro began to vlog about relevant alternative music. The vlog bro has branded himself as 'the internet's busiest music nerd.'
In the selected clips from his youtube channel, he reviews several different chill wave tracks and albums.
Washed Out - Feel It All Around Vlog Review
Neon Indian - Psychic Chasms vlog album review
Toro Y Moi- "Blessa" Track Vlog Review
What was ur fave mise en scène in his vlogs?
Is Anthony Fantano the new Pitchfork album review?
Do u enjoy reading reviews, or watching some1 vlog them?
Who will go down in history as the #1 chill wave artist of all time?
Do u enjoy hearing/reading people talk about what something sounds like, or would u rather just 'stream that shit' and make your own decisions?
Buzzband
Washed Out is the hit chillwave project of indie hunk Ernest Greene.
Read more>>>>