Vintage Indie Band INTERPOL will tour with U2
By Carles on 22 Feb 2010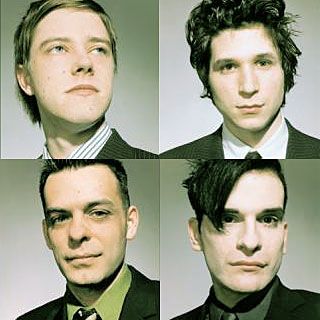 You might remember Interpol as one of the first highly critically acclaimed indie bands that was absorbed into 'the mainstream machine', then never made another album that meant as much to as many people as their debut album Turn on the Bright Lights.  Can't believe they are 'opening up' for U2 more than a decade after they are relevant.  This seems like a 'huge error' or perhaps Interpol is looking to 'squash' all of the other 'indie' releases this year with 'sick crazy' album sales.
Interpol seems to be a divisive band/idea in the mp3 blogosphere.  Popular music website Pitchfork Media went 'on record' as calling their 2007 album Our Love To Admire a 'shit sandwich' in a recent blurb. In 2007, P4k gave this record a 6.0, even before the inflated rankings of the chillwave era.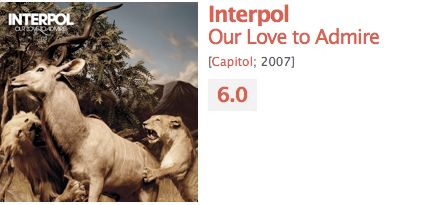 U2 has built a massive 'claw' under which the band performs on tour. This stage setup is meant to fill huge football stadiums, generate mad sales, and theoretically offer the fan a unique concert-going experience.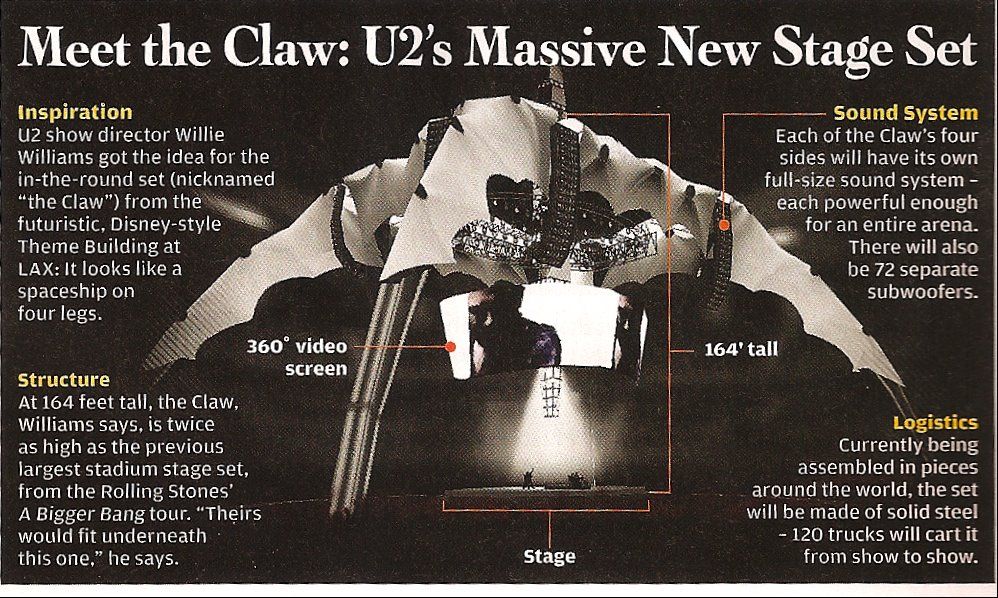 It seems to be a 'larger than life' experience meant to change the lives' of mainstreamers having a meaningful time. Probably people who go to a concert once every 10 years. One concert can attract more fans than an indie band could attract on their entire 20 date tour.


We cannot confirm that Interpol is still relevant. We cannot confirm that their new album will be 'worth covering'/blogging about.
In addition, U2 will bring The Fray and Lenny Kravitz on tour on their mega stage.
Do u think Bono listens 2 interpol?
Was this union brought about by high powered PR agents?
Does Bono need to listen 2 more blog rock + chill wave + ternative?