Did Green Label Sound buy too many Neon Indian ads on alt websites?
By Carles on 02 Apr 2010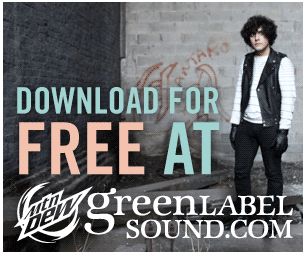 I have been browsing the alt internet, and noticed a lot of ads for Neon Indian's Green Label Sound single "Sleep Paralysist." It seems like Mountain Dew / Green Label Sound has a 'huge' advertising budget, taking over 2 of the largest music sites in the world, Pitchfork Media and Stereogum.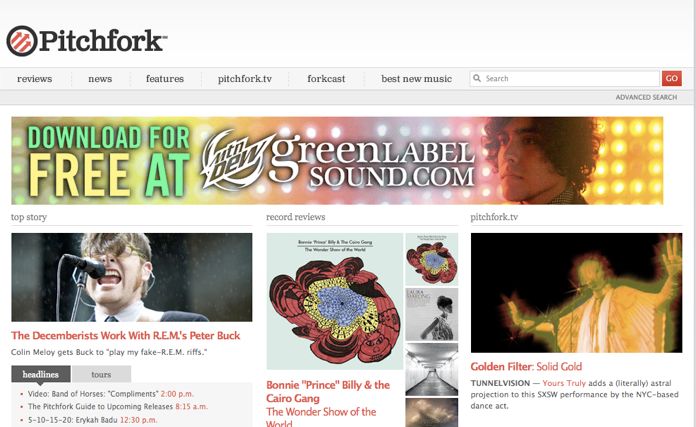 Wonder if any1 got 'tricked' and thought the banner ad was part of Pitchfork content.
Just trying to read a blog but Neon Indian bro keeps looking at me, telling me to download his single even though I already downloaded it on the day it came out.

Is Neon Indian a tier 1 alt band? Does Neon Indian really need branding / exposure on music blogs since they basically depend on him to create bloggable memes?
Does it make sense to take out huge advertisements on sites that will already blog about your product?
I am all about overexposure and creating memes / getting attention for your personal brand, but u can't help but wonder if this was like 'paying rent on a house that you already own' or some equivalent analogy.
Is a blog blogging about your project in their content stream better than any banner advertisements?
Should they have focused on mainstream gossip and tech blogs to reach new markets of fans?


Is Green Label Sound the future of internet music?
If you owned a soda pop company and ur soda pop company started a record label, how would u advertise?
What is the point of banner ads on websites: to get people to click, to 'brand' or to just annoy readers?
Will there be a backlash against Mountain Dew / Neon Indian?
Should Mountain Dew just give more money 2 Neon Indian Bro for 'making art' instead of making 'huge' advertising purchases?
Record Label, Meme
GLS is the record label of Mountain Dew. They pay a buzzband to write an MP3, then release it to blogs in order to get buzz.
Read more>>>>
Buzzband
Neon Indian is a chillwave buzzband from 2k9 that rode chillwaves
Read more>>>>