Legacy Indie Band Interpol releases new mp3. Is it 'relevant'?
By Carles on 29 Apr 2010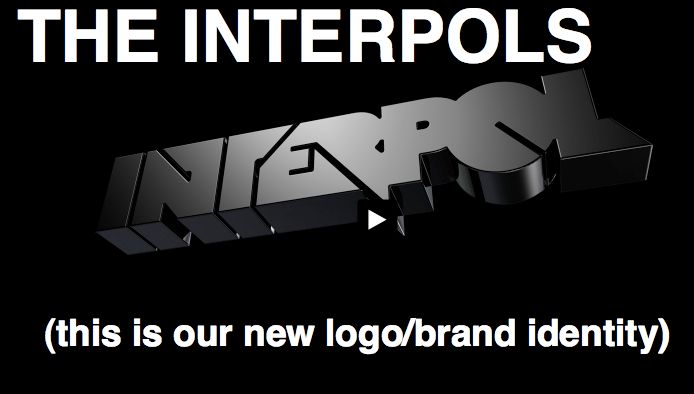 Interpol apparently has a new album coming out soon, so they are beginning the album cycle process. Many Interpol fans believe that they will never be able to 'recapture the magic' of their hit indie album Turn on the Bright Lights. Apparently, they have had about 3 albums, but a few of them were loaded with poo poo songs, so they sort of lost relevancy for the past 5+ years. Wonder if they have a chance to 'come back' and ascend to the top of the indiesphere.
Do u like their new logo? Should all bands have a 'bad ass' branded identity? Do you feel like you are about to consume a whole new Interpol?
Stream "Lights" from this youtube embed.
Do u like their new MP3?
Does their music still sound 1 dimensional in a good/bad way?
Did The National replace Interpol?
Did Interpol replace Joy Division?
Do u feel like Interpol has devolved into an 'alt rock' band with a hollow identity?
Do people still listen to Interpol?
Will Interpol ever 'recapture the magic'?
Here is some artsy widget where you enter your email address + date of birth in order to receive the 'free download.' Wonder who their brand is supposed to appeal 2.
Wonder if the record company will keep my information 4ever.
Is Interpol's upcoming album going to be culturally relevant, or will it just be an overmarketed, over-covered release that isn't even that good?
What does Interpol mean 2 u?
What is your fave Interpol song of all time?
Do u miss the golden days of indie?