Best Coast's new album art confirms that she is the 'crazy cat lady' of the indiesphere
By Carles on 09 Jun 2010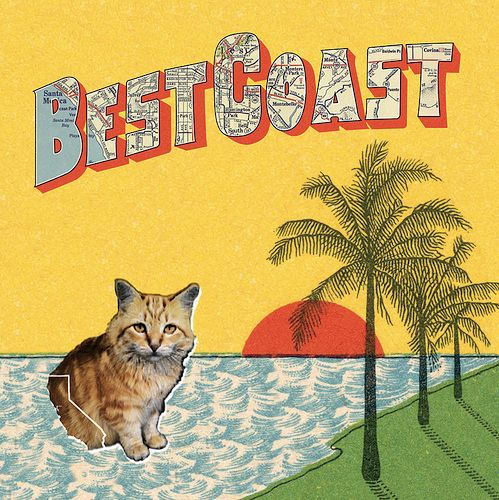 Best Coast is a popular indie artist who is all about letting people know that she is from California, she loves smoking weed, and that she loves her cat. It seems like her album cover got 'mad literal.' Feel like this appropriately conveys that she is from California, and that she has a chill cat who loves to get 'second hand high' with her and WAVVES. Her album art also includes a partial map of California, enabling you to 'get lifted' and go on a meaningful road trip, being mad stoned and looking out over the ocean without a care in the indie world.
Wonder if she should have made her affiliation with drugs 'stronger.' Maybe she should have made her cat 'smoking a joint' sorta like WAVVES' album cover.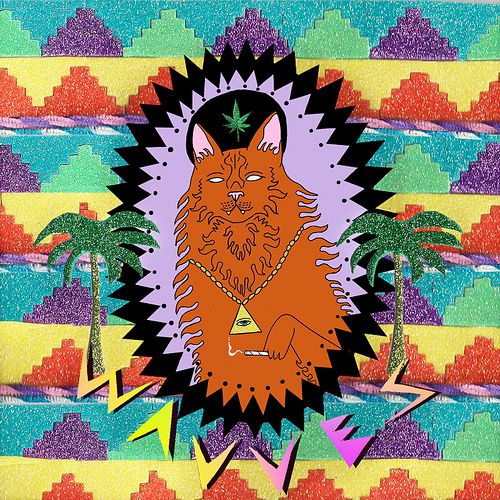 Will Best Coast 'chart' in the billboard top 10?
Will her album 'chart' in the Pitchfork Top 10?
Can Best Coast create and iPod nano-like commercial opportunity that helps her to get mainstream famous?
Do u want to go on a meaningful drive with Best Coast, or do u feel like WAVVESbro would 'not pay for any weed' and just 'leech hard' off u?
Do u wanna get lifted with Best Coast and chill with her cat?
Is Best Coast branding herself as a 'cat lady' 2 much?
Are you looking forward to the Best Coast album cycle?
Can some1 plz photoshop mashup these 2 albums to make the ultimate album art that symbolizes their relationship and their music and their love of California, animals, and weed?
Buzzband
Best Coast is a fuzzy buzzy band that sings abt dank, California, boys, and kitty cats
Read more>>>>