Uffie's album cover doesn't show off her sweet bod, seems doomed 2 fail.
By Carles on 02 Jun 2010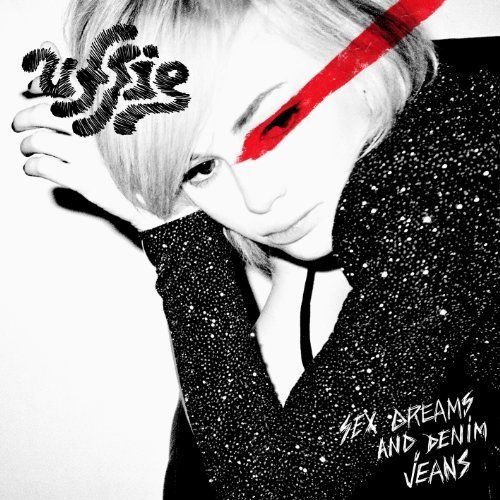 Women in music are often evaluated based on 'how hot' they are OR based on how much of their body they are willing to share with us. It seems like you have to 'give daddy a little bit of eye candy' in order to be a successful female in the music industry. Unless you are one of those second rate females who just wants to be liked by a limited number of people, seeking out 'artistic credibility.'
The album cover to Uffie's new album "Sex Dreams and Denim Jeans" seems to be 'forgettable.' Like she possibly shoulda tried to 'sex it up' if she really wanted to 'crossover' into new American mainstream markets. Feel like there are a lot of good pictures of her breasts + ass floating around, so maybe she shoulda just photoshopped those into a collage, or something. Maybe a picture of her having sex in denim jeans, sorta trying to integrate the album title brand into the equation.
In addition, she recorded a song with Pharrell, trying to 'crossover' or something.
Seems like some sort of failed Brittney Spears song.
Do u think Uffie is 'pissed' that Ke$ha stole her autotune gimmick?
Are Ke$ha's songs better than Uffie's?
Do u think Uffie will integrate nicely with the post-Lady Gaga era where mainstreamers want weirdo electro by blonde girls?
Has the post-LadyGaga bubble already burst?
Did Uffie 'miss' her opportunity 2 go mainstream?
Is Uffie stuck living in a bloghouse?
Alternative Celebrity, Buzzband
Uffie is a French bloghouse rapper who is known for hanging out with her titties out.
Read more>>>>