VIDEO: Washed Out takes us on a chillwave tour of his chill lake house/studio
By Carles on 29 Jun 2010
Video might not be viewable in ur RSS Reader
Washed Out bro (aka Ernest Greene) is a chill bro from South Carolina who is one of the pioneers of 'the chillwave movement', one of the most important genres of music of the modern world. He made an MP3 for Adult Swim's record label / marketing project [link], then they made this additional video interview to create more branded web content that would get more 'blog buzz.'
He takes us on a chill tour of some lake in Georgia, where he is living and 'recording a new album.' We get to go on a motorboat, a rope swing, to some authentic hot dog joint, and even . He seems like a chill Southern bro, just lounging at the lake, jumping off stuff and splish splashing, riding waves. Wonder if he will get a jet ski with his next round of indie $$$$$.


He talks about important themes like 'isolation', giving us hope that we don't have to be a 'Brooklyn-based' buzzband in order to break thru and become a relevant indie artist. Always thought that 'the indie press' only took u seriously if you listed 'Brooklyn' as ur home in ur myspace profile.
Do u wish u could chill with Ernest Greene at his lake house?
Did he make enough indie $$$ to buy a 'beach house' [via lake house]?
Will chillwave 'last forever' or will the chillwave artists 'break away' from the genre?
Is Washed Out the most talented chillwaver, or will Toro Y Moi 'break out'?
Whose chillwave stock is the highest/lowest? Who would yall invest in?
Should I move 2 Georgia/South Carolina 2 'get in touch with Mother Indie'?
If I live on a lake instead of in Brooklyn, will I become a better artist?
Is 'driving a boat' more authentic than 'relying on public transportation'?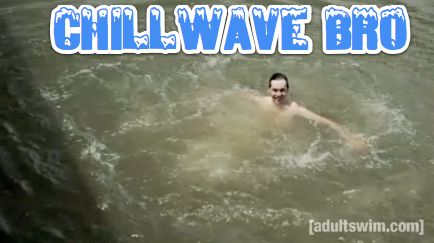 Buzzband
Washed Out is the hit chillwave project of indie hunk Ernest Greene.
Read more>>>>
Alternative Celebrity
Ernest Greene is the 'frontman' of the hit chillwave project Washed Out.
Read more>>>>