Washed Out throws down chill ass chill at Pitchfork Music Festival
By Carles on 19 Jul 2010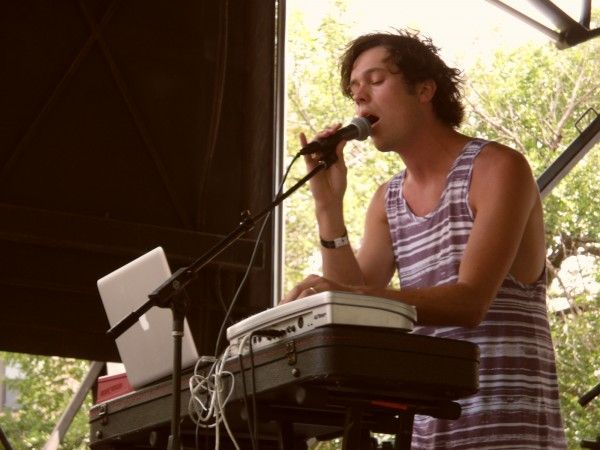 It has been just over a year since chillwave was 'invented' / was 'born' via the indie ether. It seems like Ernest Greene is just throwing down a chill on stage, playing some hit tunes, feeling it all around. Tank top seems like a chill ass way to beat the heat. Chilling with his Macbook Pro + Midi controller, just vibing, feeling shit all the fuck around.
Seems to be 'killing it'. Wasn't there, but watched a youtube of it.
Do yall think this seems like a chill show?
Does he need to 'add a guitar to his live set' like Panda Bear?
How does it feel to see 'chillwave grow up' and fight for relevancy in front of maltstream music festival crowds?
How can Washed Out take his live brand 2 the next level?
Do u want 2 vibe out at a Washed Out show?
Does he seem like a chill bro?
Do u think indie/chillwave/conceptual artists are 'bullshit' because they 'don't play real instruments', or does appreciating them mean that u truly 'get' modern sound art?
Can chillwave 'compete' in the 2k11 indie armsrace?
Buzzband
Washed Out is the hit chillwave project of indie hunk Ernest Greene.
Read more>>>>