FASHION NIGHTMARE: Michael Cera wears a zany alt outfit, tries to save Scott Pilgrim from tanking
By Carles on 22 Aug 2010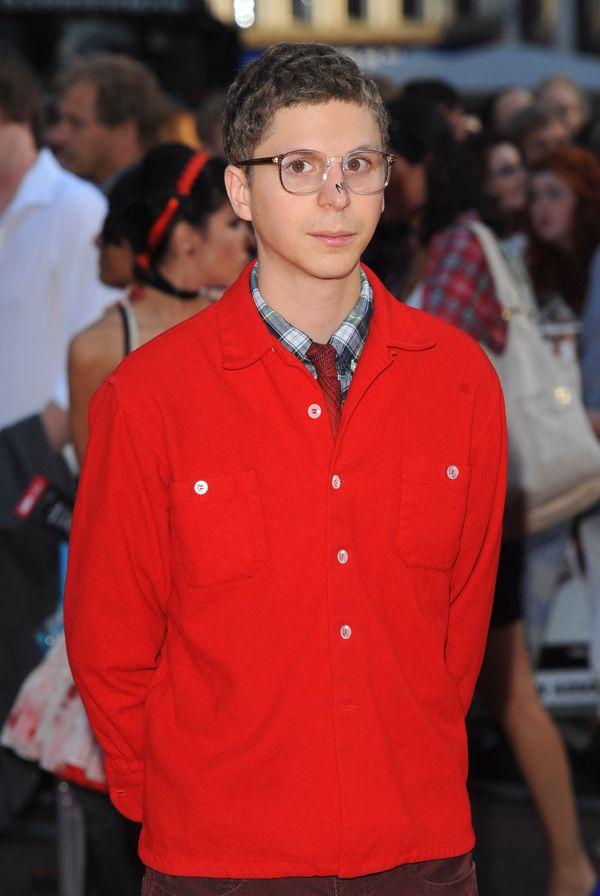 Just saw this picture of Michael Cera. Not sure 'wtf he is trying to do'/ who he is 'trying 2 be.' It looks like an outfit that a blipster would wear or something. Or maybe something you would wear to the Nick Jr Awards for Tween Idols.
Feel confused. Not sure if he is trying to be 'more like Michael Cera' or trying to rebrand himself as 'post-Michael Cera.'
Maybe he is trying to 'look older', like a zany grandpa or something, trying to look like he has dementia.
Seemed chill to use the phrase 'FASHION NIGHTMARE' in this headline. Kinda hoping it helps attract new users who are used to ready paper-based magazines where they analyze people's weight/fashion.
Does Michael Cera look 'effing hot' or like 'an effing nightmare'?
Does Michael Cera look 'totally hipster'?
Should Michael Cera quit trying to be alt?
Does n e 1 know how the Juno baby turned out [via '16 and pregnant'?]
Was JUNO a documentary or a post-NappyDyna comedy?
Is Michael Cera is trying to 'save' Scott Pilgrim from being a complete flop, hoping he gets into some headlines? [link]
Was Scott Pilgrim 'amazing' or 'a pile of poop'?
Are all happy that Scott Pilgrim tanked so they will stop adapting zany graphic novels into alt teen 'offbeat comedies'?
Is Michael Cera a 'fashion icon'?
Will his career 'swirl down the shitter' now that Scott Pilgrim tanked, even though it 'got a lot of buzz on the internet'?
Actor, Alternative Celebrity
Michael Cera is an alt actor whose movies flops and he basically plays himself ovr and ovr again in every movie.
Read more>>>>