Kings Of Leon hires choir of black children to make their new mp3 sound 'more soulful.'
By Carles on 02 Sep 2010
From what I have read, hiring a children's choir to join your band makes your music sound 'more meaningful.' It inspires some sort of euphoric, spiritual vibe, helping u to reconnect with nostalgic images of youth, or something. It is also a 'great PR move' to have black kids sing in a choir if you are a white band. This will help u appeal to people who have 'white guilt' & help you crossover to the hiphop market, but you do risk alienating the 'white supremacist' demographic.
Seems chill that the Bros of Leon decided to 'hire some black kids' for their new hit single. Kinda hope it sounds like Justice [via D.A.N.C.E.] Didn't hear the song, just thought this vid was funny, like it was made in 1996 or something. They seem 'serious' about their sound. Excited to be the #1 bro rock band in the USA.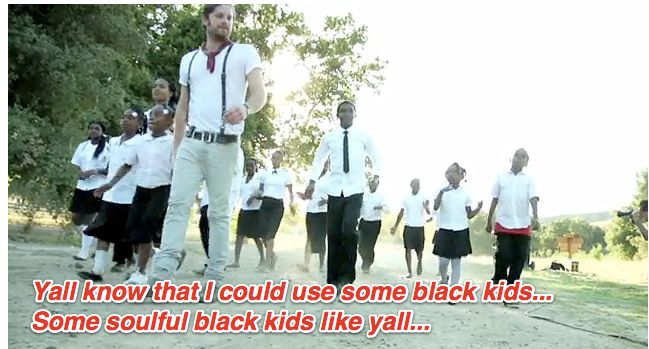 Kinda pumped about the Kings of Leon's new album. Hoping that they can 'make the leap' and 'beat the shit out of' Coldplay, Radiohead, and U2. We really need an American band to be 'the #1 band in the world.' Tired of this UK-invasion-wave. Relieved that all of the chillwavers are random Americans from miscellaneous ass cracks of the USA.
Do the Kings Of Leon 'sound like Douchebros'?
Do u wish u could hire some black kids 2 make ur life seem more soulful?
Do u h8 the Kings of Leon?
Will the Kings of Leon 'make the leap' 2 the ultimate mnstrm?
Should I just 'ride the sister act wave' [via Whoopi Goldberg]?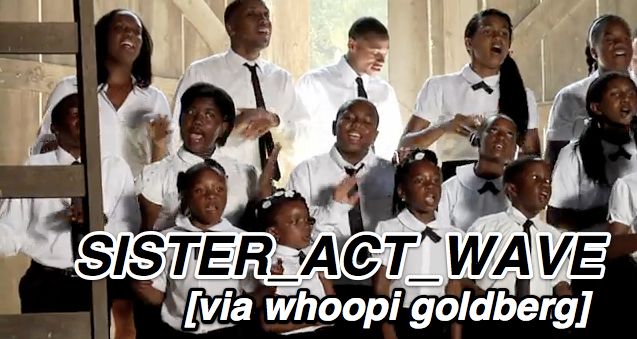 Are children's choirs 'gimmicks'?
Do the kings of leon look 'hot'?
Should indie bands start 'working out' 2 get buff + become dude bro rock stars?
Is Will Smith an 'ass hole' 4 hiring his son to seem more meaningful/soulful?
Could u 'use somebody', some African American childrens choir?