Trent Reznor claims he had the original Skrillex haircut, threatens lawsuit
By Carles on 29 Mar 2012

Trent Reznor is a Nine Inch Nails bro who is widely regarded as a cultural alt visionary. He's sort of like Robert Smith of the Cure, except he's not wearing the same costume from 20 years ago, or something. I am not sure if he is still in a band, or if he just writes meaningful bleep bloops over David Fincher films and collects 'mad Oscars.' Anyways, some 'embarassing footage' of him on some dance from the 90s emerged, and it has ruffled some feathers in the alt haircut community.

It seems as though Trent Reznor has 'the Skrillex haircut' in this vintage performance...
Skrillex's haircut has become an internationally known meme, but did Trent Rezzie 'have it first'?


Who is the original alt innovator?
Is Trent Reznor owed a percentage of Skrillex's fame and fortune?

Some people wanted to say that Win Butler had this hairstyle first, too... it's clear that Win Butler is an imitator of BOTH Trent Rezzie and Skrilldog...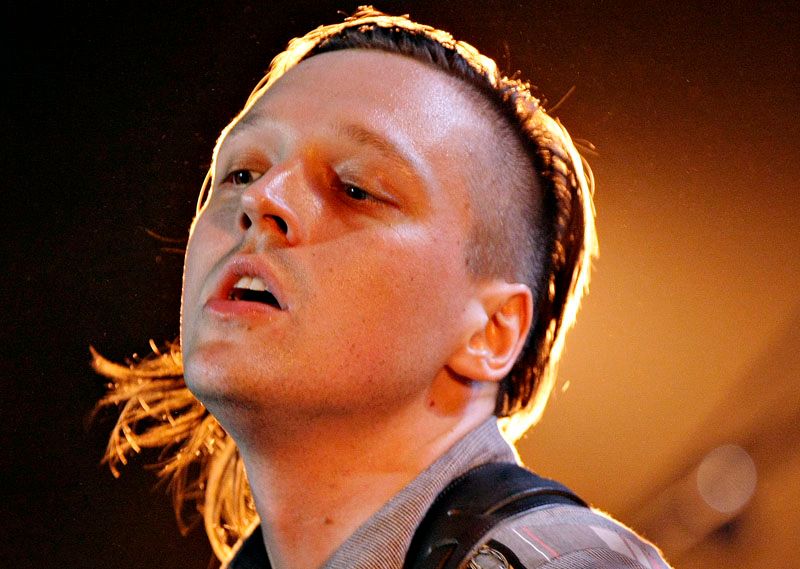 Is the 'Skrillex haircut' actually 'the Trent Rezzie haircut'?

Neither of the parties could be reached for comment, but it seems clear that this might be heading to court...
Who invented the Skrillex haircut?
Do you hang out at girlswholooklikeskrillex.tumblr.com all day?
Will Skrillex have to pay publishing rights/ royalties to Trent Reznor?
Do u ever listen to the song abt wanting 2 Eff some1 like an animal [via NIN]?
Is there a precedent Supreme Court case on a similar issue?
Does every1 steal from every1?
Who was the first person ever with the Skrillex haircut?
Alternative Celebrity, DJ
Skrillex is a popular dubstep DJ who is arguably the #1 alt DJ in the world.
Read more>>>>