NSFW: Ke$ha releases pix of herself giving a BJ, sucking on a peen! #slutwave
by the UlTiMaTe LaMeStReAmER!!!

OMG Ke$ha! I can't believe it! That is DEFANATELY not a real hotdog (I took a Photoshop class at technical trade school before I dropped out).
Is that a picture of you sucking a peen? Just a year ago, u were MODELING with CUM all over ur body! Now u r sucking on a peen! BB u NEED to stop #sexting. U NEED to find a guy u can TRUST instead of 1 who takes pix of his peen and u sucking on it and his cum all over u! I dated a guy who insisted that we filmed all of our sexual encounters. I am still trying to scrub the internet of those videos bc they are on so many underground sites. :-(
This is TOTALLY not safe 4 my work compy. I hope that I don't get fired. But at the same time, I kinda wish I could see the peen. I haven't seen 1 in so long, and they are usually very soft and flacid when they see me. :-(


At the same time, Ke$ha looks good, bb! I think she actually looks very pretty with a peen in her mouth. I would probably look more like I am eating a chili dog. :-(
U look kinda like Jon Travolta eating a weiner, bb!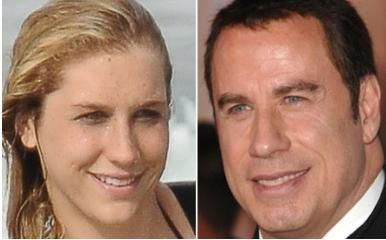 Lady Gaga who? #TeamKe$ha!
Slutwave4evr!
PREVIOUSLY
NSFW: Photos of Ke$ha covered in cum + semen are 'leaked'

#DJStolen