Can U Classify These Men?
By Carles on 28 Sep 2008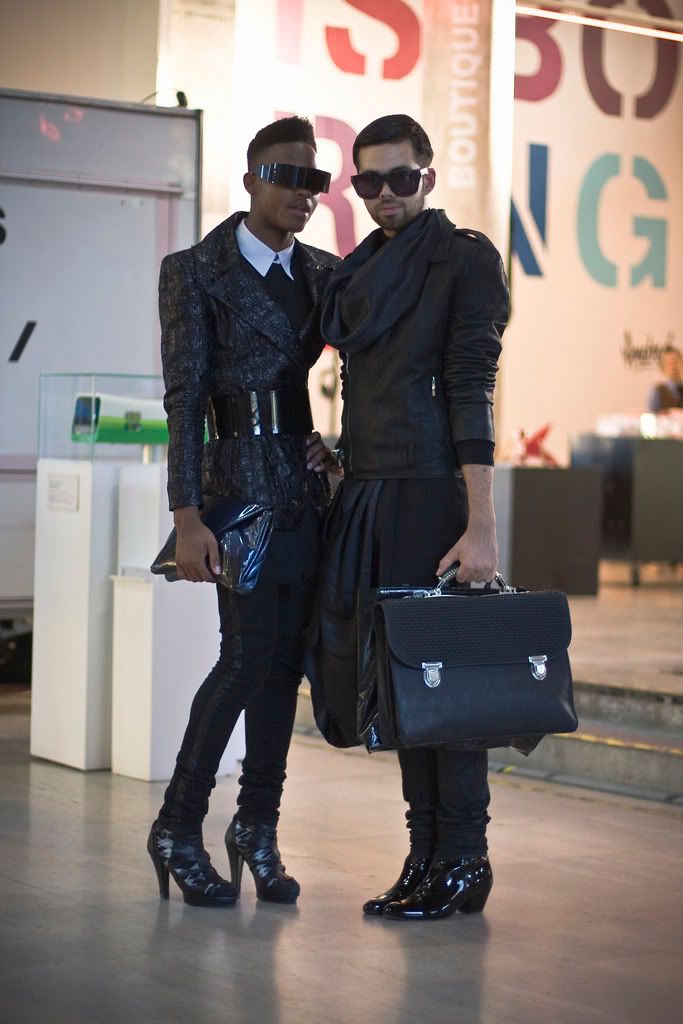 [Photo by AltaMiraNYC]
Are they:
a) FGGTs
b) altBags
c) time travellers [via the future]
d) Eurotrash
e) freshmen @ Parsons/Pratt
f) entry level alts
g) Trying out for Reading Rainbow 2.0
h) at a casting call for The Matrix Pt 4: Neo's Revenge
i) just a couple of twinks who cum glitter, kind of like the SANTOGOLD album cover
j) trying out for Men In Black Pt 5: FGGTs R Us
k)) Choose.Your/Own:Response
SRSLY tho... don't get glitter on ur FroYo.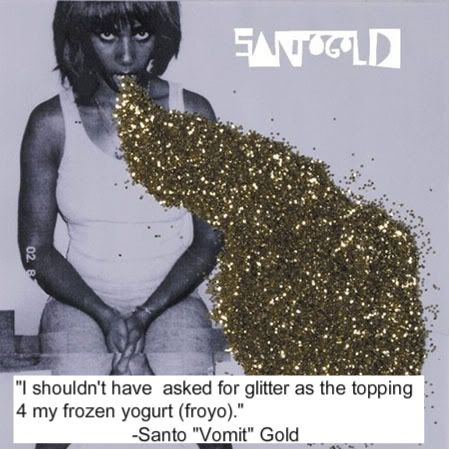 What's better: froyo or iced cream?