HIPSTER RUNOFF PODCAST [MARCH 2009]
By Carles on 29 Mar 2009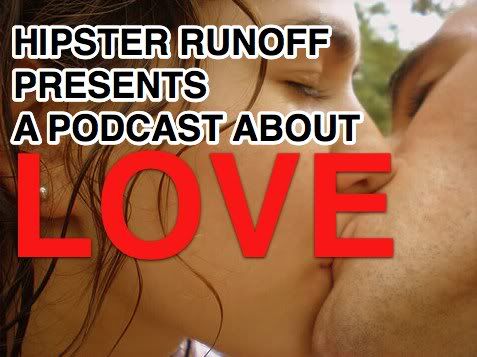 I have not podcasted in a while. Then I got really vulnerable, and started thinking about relationships. Kinda weird how we're all humans, and we 'want love' and 'want to feel valuable 2 some1.'  Wonder if I will ever be able 2 'settle down with some1' or if I just want to 'cum with a bunch of ppl' b4 I die.
Just thought I'd explore LOVE. This is the most vulnerable podcast I have ever done.
Put this podcast on your iPod and listen to it with your significant other.
DOWNLOAD PODCAST NOW
[DOWNLOAD] zShare link
Have u ever been in love?
What's yalls fave love song?
Previous podcasts
http://www.hipsterrunoff.com/c/podcast