Exhibitionist-wave feminist protests American Apparel's sexy ads
By Carles on 26 Feb 2010
Link:
http://thevillager.com/villager_356/rearguard.html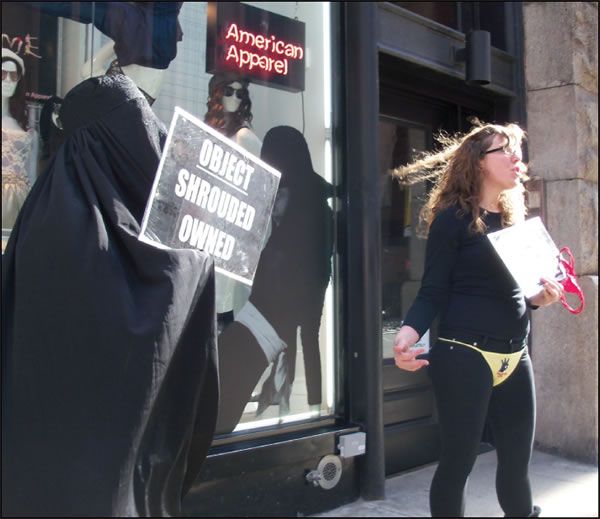 It seems like some broads took offense to American Apparel's sexy ads + their Best Butt competition. I am not sure if they actually believe in women's rights, or if they are 'pissed' that they don't have a sweet, tight alternative body. Maybe they are angry about women's place in society, since they have to cook, clean, and be sexy. Seems like a 'stress-free' job, honestly.
Shouting that "women's bodies are a battleground," a group of communist feminists took their fight to the American Apparel store in Noho last Saturday.

They blasted the chain clothing store's Search for the Best Bottom in the World contest, calling it humiliating and objectifying to women.

"We need total revolution!" they chanted in front of the store, at Broadway near Washington Place. "Women as breeders — no more!" they shouted. "Women as sex toys — no more! Women degraded — no more!"
The story describes some sort of 'disagreement' since the 'protesters' went into the store to make a scene, then were ejected. Apparently the protesters were trying to 'cause a scene' to promote some event.
Do yall think protesting is alt? Should they protest something more substantial, like 'Haiti' or something?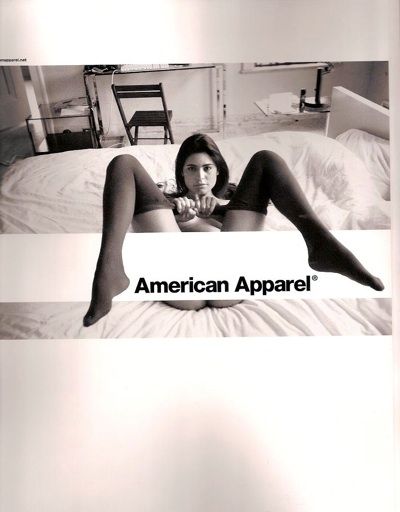 Are Am Appy ads sexy and successful?
Is Am Appy still a relevant alt brand, or is it a 'suburban strip mall' brand now?
Do yall know any 1 who has ever protested something that meant something 2 them [via the Iran election]?
Seems like it had a good resolution:
Afterward, the American Apparel employee who had most actively disrupted the demonstrators pretended he hadn't been involved.
"I don't know what's going on," he said.
Proud of Am Appy for 'standing up to these a-holes.'
Whose side are yall on: feminism or American Apparel?
Would yall rather be friends with/have sex with an ugly person or a sexually attracitve person?
Should we impeach Obama if he doesn't shut down Am Appy?