OPEN POLL: What will u do if Animal Collective breaks up 4ever?
By Carles on 24 Mar 2010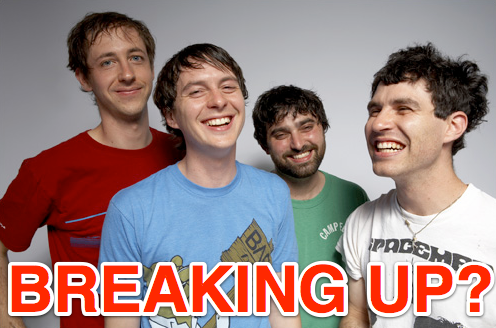 After reading the recent news story about AnCo breaking up, I got really scared and felt really empty. I feel like no indie band has ever meant more 2 more ppl. It seems like this might be the modern day equivalent of the Beatles breaking up or something.
Just wanted 2 see what yall would do if their current 'hiatus' lasts 4evr.
OPEN POLL
[poll id="11"]
Is it natural to feel hurt and betrayed?
Should Congress pass a law that keeps certain bands from breaking up?
Will AnCo 'pull a Pavement' in 15 years and unretire?
What will u do if AnCo breaks up forever?
Is Animal Collective 'letting us down' by not making music for us, or do we need to be 'considerate' and give them their space?
so many emotions running thru my blood
like we will have 2 search 4 new content
as AnCo goes dormant
and 2k10 continues 2 flop
We'll always have 2k9.
miss u