Kanye West does soft porn denim photo shoot with curvy assed Amber Rose
By Carles on 13 Jul 2010

A lot of blogs were buzzing that Kanye West had 'broken up' with curvy ass white girl Amber Rose. She was spotted canoodling with NFL player Reggie Bush [link], but that was probs just a '1 night stand', and staying with Kanye West was probably better for her career long-term. Tons of blogspots love 2 cover Kanye memes.
N e ways, they did some photo shoot that seemed 'mildly pornographic' [via Terry Richardson]. Not hardcore stuff, but just super soft stuff. Some people really 'get off' 2 soft porn since it leaves more 2 the imagination.
Do yall like the 'dark, hard, snuffy stuff' or the 'soft porn' type of stuff?
Do yall like public displays of affection?
Not even sure what is happening in this pic. It seems like he thinks she is some sort of 'popsicle', or perhaps he will lick her from her head 2 her toes [via that 1 Ludacris song].

I think this pose 'turns me on' the most. Used to use this one all the time against the lockers in high school/at the movie theatre.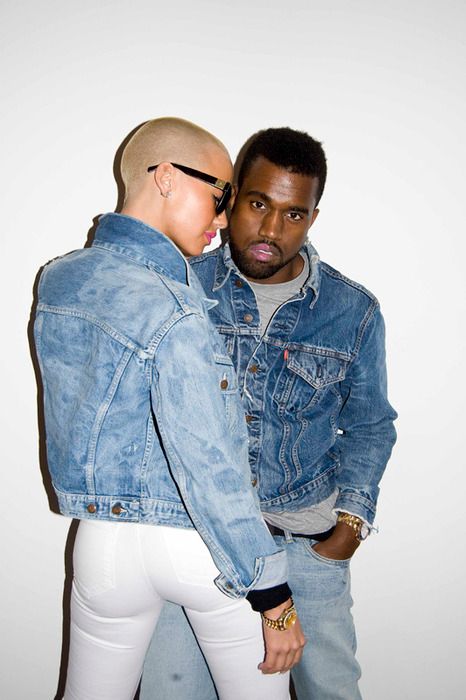 Will 'denim jackets' be a new blipster trend?
Will Kanye West's new album be the album of the year?
Are Kanye West and Amber Rose the #2 couple in music? (behind Jay-Z and Beyonce/Ben Gibbard & Zooey Deschanel)
Buzzband, Alternative Celebrity
Kanye West is the famous mainstream rapper who controversially got a 10.0 from Pitchfork.
Read more>>>>