A Newspaper does in depth interview with 'the guy who screens album submissions' @ a radio station
By Carles on 31 Aug 2010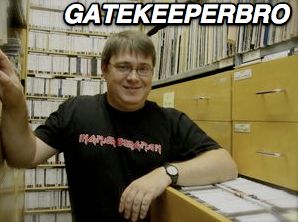 I am still kinda confused about 'how important radio play' is when it comes to the success of an unsigned band. I remember hearing stories about how bands would 'get a single on the radio', then they would get rich/become rock stars. Not sure if that romantic model still exists, or if blogs have replaced 'independent radio stations' as the official breeding ground of underground/independent music.
Do yall think blogs have replaced 'indie'/'college' radio?
Is radio 'totally irrelevant'?
Will NPR 'go under', or is their business model going to be all about being a bloggy NYTimes gimmicky content producer?
N e ways, some blog newspaper did an article about 'how to get ur band featured on a relevant radio station.' They interviewed 'the dude who listens to CDs that bands submit.' He just dished out some tips, wanting to help buzzbands 'get discovered' by him.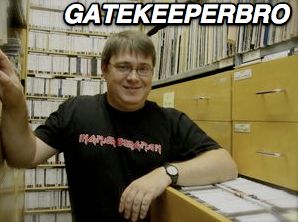 Have yall met Eric K Lawry?
Does he seem like 'a pretentious ass hole'?
Meet Eric J. Lawrence. If you're a musician, he can be one of the most important people in your life.

Lawrence is in charge of one of the most critical avenues to an independent rock band's success -- getting your songs played on KCRW-FM (89.9).

As the music librarian at KCRW, his job is to dive into the hundreds of albums sent to the Santa Monica station every week and surface a handful of CDs to place on a row of compact wooden shelves in his library. And it is these shelves that the station's 25 DJs and producers turn to to figure out what to play next.
Seems like a 'high stakes', make or break environment 4 the future of rock n roll.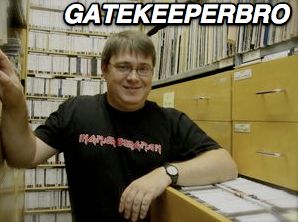 Do yall know if this radio station is 'legit'? Is it a 'tastemaker'? Do u have a better chance of getting global fame if u get written about on Pitchfork, or should I just submit some CDs to local + college radio stations?
For indie bands, getting their music played on KCRW is a sign of success -- and not just because of the estimated 375,000 people per week who listen to the station's music programming, both online and over the air. That's because the public radio station has a reputation for being a tastemaker, with its fingers on the pulse of independent music trends poised to be the next big thing. It's one reason why music directors in Hollywood troll the station for new music to include in their television shows and movies.

As a result, the station gets anywhere from 200 to 400 unsolicited albums each week. Lawrence listens to every album and makes a record of whether it is added to the library or rejected. Of those, only 30 to 35 albums are chosen.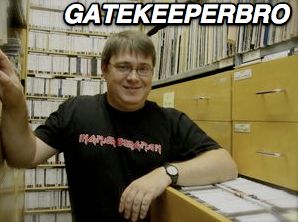 Here are his 5 tips for making sure he listens 2 ur shit.
1. Make it personal
2. get experienced
3. Make sure the songs are "Radio ready."
4. Include relevant (and legible) information
5. Send a CD
Not sure if I own any blank CDs. Might hire a 'manager' to make sure we get written about on pitchfork + get played on the radio.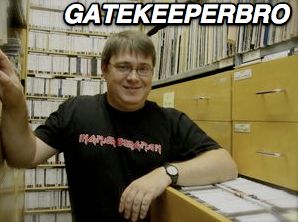 Worried that my lofi project might not be 'produced' well-enough for radio play. Wish I could make indie rock that was as 'polished' as the Arcade Fire, Spoon, and the Hold Steady.
Don't send tunes that are recorded in a garage with an ambient mike from Best Buy, unless that's part of the sound. "Audio quality is the key," Lawrence said. "When we play our sets, the songs all have to flow together. If your song is thin and skeletal, it will sound underproduced next to the other songs around it that are more polished. It doesn't have to be big or loud. It just has to have good audio quality."
Just want to impress this bro. Get mad radio airplay. End up on a soundtrack. Release an album. Tour across the world. But it all starts with this bro. The gatekeeper 2 the buzz economy.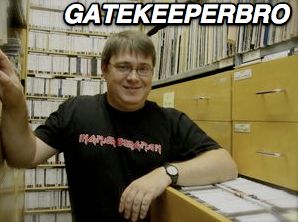 Is Radio Play 'important'?
Do people who are 'relevant tastemakers' listen to the radio?
Is the radio inefficient as an mp3 evaluation service because u can't 'fast forward' whenever a song starts 2 suck?
Have blogs 'replaced radio'?
What will replace blogs as buzzband tastemakers/incubators?
Are blogs 'the perfect format' for niche bands to expand their audiences?
Do u think buzzbands 'huddle around the radio' to hear themselves the first time they are played on the radio?
Do u have any advice for a band who wants to submit their music to a blog? Should they send a CD? Should they send a link to their bandcamp/myspace?
Do u think radio stations are 'bad for the environment' cuz they have such a big carbon footprint?
Do u hope terrestrial radio 'goes under'?
Do people still listen to radio?
If u were in a band, would u 'even bother' with 'the radio'?
Is 'radio play' a sign of pseudo-success for bands that aren't 'connected/aware' enough to realize that the 'indie music scene' is 'taking place on the internet'?
Are buzzbands born on the internet, the radio, or in 'relevant venues in a live setting'?
What is the best way for a band to 'make it'?
Might just give that bro a call, and 'demand to know' why his 'goddamn radio station' hasn't played my chillwave fuzzy buzz lofi sound project.
As a reward for reading this far, we have a bonus tip! You can always try to follow up with Lawrence either via e-mail or a phone call. His "office hours" are noon to 3 p.m. every Wednesday. Calls are cut off at 3 sharp, and the hold times might be insane. But if you get him on the phone, Lawrence can personally relay the status of your submission and perhaps why it did or did not make the cut. The number is (310) 314-4640
Laters, this bro