Unchill AZN bro keeps his VIP wristbands on to prove he is more relevant than U
By Carles on 24 Sep 2010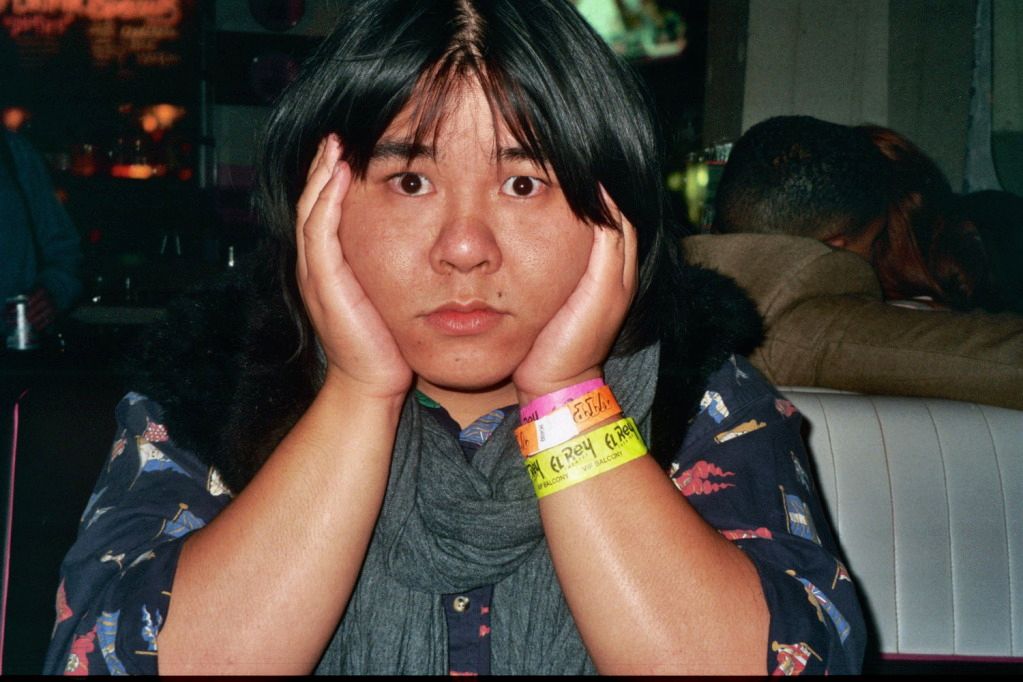 Hi Unchill AZN Bro
How r u?
What'd u do last night?
Oh that's kewl
hit up some relevant events
I went to those events too
Oh shit. u were VIP?
Yeah, I was just in the crowd with the masses
Yeah, just watched the show with a few bros, paid for a few beers
I get it, ur more relevant than me
Yes, I see ur wristbands
Yes, they are pretty. So many colors
Yeah, I know that afterparty was impossible to get in2
I don't care any more, okay? I went to the show, had a good time
Yes, there is usually free alcohol in VIP
I'm usually chill, but ur gonna have to stop
Plz just take off ur wristbands
Why are you still wearing them? They are like 5 days old
I get it, ur relevant, ur important
but I had a chill time at those events, now I can't stop thinking abt how u were VIP
and I was stuck with all of the goddamn alt peons
Really thought I had a good night
but now I realize
how unfair 'VIP status' can be.
Do u get pissed when some1 unchill has 'VIP status' then 'throws it in ur face'?
Just wish I had a Nico +1

IS IT TIME TO RETIRE UNCHILL AZN BRO?
Alternative Celebrity
Unchill AZN Bro is known in LA as "BJ Panda Bear." He is a relevant nightlife celeb.
Read more>>>>