the death of indie
By Carles on 09 Sep 2009
I was recently in my car listening to some song by the lead singer of the Yea Ya Yee-ah!s which she apparently wrote for the 'Where the Wild Things Are' soundtrack. From what I understand, they are attempting to make the movie seem meaningful to kids by borrowing the commercialized 'meaningful aesthetic' from modern 'indie aesthetic.'
Please sing the meaningful lyrics along with the kidz in the song:
One, two, ready, GO!

Grow some big feet
Holes in history
is where you'll find me
Is where you'll find

All is Love
Is Love (x4)

L-O-V-E
It's a mystery
Where you'll find me
Where you'll find

All is Love
Is Love (x4)

Hey!
Woo!
Ha!
Wee!
Hey!
Woo!
Wee!

Ooh ooh ooh ooh ooh ooh ooh ooh ooh ooh..
All is Love

One, two, ready, GO!

L-O-V-E
It's a mystery
Where you'll find me
Where you'll find

All is Love
Is Love (x4)

Ooh ooh ooh ooh ooh ooh ooh ooh ooh ooh..
All is Love
Is Love (x15)
When I heard this song, I seriously felt like 'indie' had officially become everything it could be and it was officially time to 'close the book' modern history's indie era. Much like we have moved on to 'mock' eras like the grunge era, the 80s, emo, posthardcore, bloghouse, disco, and the era where woodstock happened, it seems like a song like this leaves us no choice than to admit that the INDIE era is over. Feeling like this song does not exist as an 'indie song', but possibly as a 'parodied version of an indie song constructed via overproduction', sort of like how Coldplay songs are just parodies of the band Coldplay.
The kid fueled ballad is attempting to 'exploit' modern indie production techniques to build a meaningful experience. Childrens choirs. Lyrics that simple ppl could relate to. Whistling. An overall tone of 'building' towards something more meaningful. Some basic theme that you could put on a mix CD for an entry-level alt. An overall feeling of 'togetherness' since there are so many lil voices singing. Zany 'screams', 'woos', and other 'tribal shit.'
After listening to this kidz song, it makes u feel like Kidz Bop is 'the master art', and the best music in the history of audio recording. Take for instance the song 'Crazy' by Gnarls Barkley. When a large black man sings it, it is more difficult to identify with, since you imagine that you are living a black man's life, suffering from some sort of social oppression. However, when kids sing it, the song transforms into a zany song that makes u feel kRaZy in a healthy, whimsical way.
I feel troubled by the free-spirited Karen O song, as if it is trying to 'appeal to children', but at the same time, trying to appeal to 'lonely music critic bros.' There is just something very troublesome about indie ballads that attempt to take the listener to a 'far, far away imaginary land' or something.
Honestly feel like this song is the beginning of the end of indie.
Is indie dead/has it been dead/when will indie 'die'?
What other songs could be official songs of the indie apocalypse?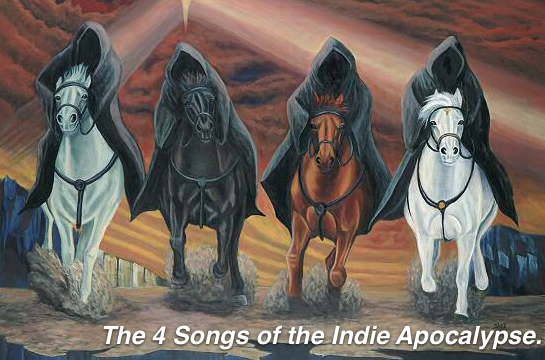 (According to the AltBible, there will be Four Songs of the Indie Apocolypse. There is no way to know if these songs already exist, or if they will soon be composed. We will only know that they exist when indie is dead.)
Is 'kidz bop' the best way for parents to connect with their kids, building their relationship around today's most important pop music? Seems like a 'cash cow', which may explain the aesthetic/business decisions behind Karen O's composition. I think that parents 'actually buy' mp3s/CDs for their kids, so it was important for the WildThingsSoundtrack to have a meaningful kidz singalong anthem.
Feeling troubled by indie music that involves childrens choirs. not sure if I will ever be able to appreciate Justice's "D.A.N.C.E." again. Feel like it might have been exploiting youth, but now that I am older and bitterer-er, I resent how those kids have a perfect life, and still have their whole lives' ahead of themselves.
Not sure if children make music more enjoyable. Seems like I would find it hard to relate to a lil kid singing a song about life since they can only do things like 'play video games', eat products rich in high fructose corn syrup, and worry about 'being kewl.'
Worried that indie is dead.
Worried that indie will be replaced by 'kidz music.'
I can't tell if modern alternative people want to 'be kids again' or if we are looking for complex lyrics and musical arrangements to empathize with.
Not sure if I will have kids. u?
By Carles on 03 Jan 2013

Sometimes I wonder
Does 'alt' even exist n e more?
What happened 2 'counterculture'?
Did it die bc we thought it was a global scene connected on the internet
and now the internet is mnstrm?
How do we survive being on the last chapter of a trend cycle?
Will the next generation of 'self-aware tweens' be interested in 30 year old 'indie' bands?
What will their definition of 'alt' be?
Where will they find channels of 'independent' music
that isn't just some FGGT on youtube posting lame ass shit?
Where have all the alts gone?
I'm not sure where & when this 'diagram' is from
but it feels like it is some Forever 21/Hot Topic shit

Do bros like this even exist in the wild n e more?

Has 'the cultural movement' that is 'the internet' just turned into tweenbashing
& producing meme lists that make us say
'I can't believe we are so old, yall!'

Do all bitches dress the same now?

I guess this is just how bros look.

Where did all the bros who dressed like this '4 real' go?

In 2k13, can we rediscover how 2 be alt 4 the love of being alt?

Is 'indie' / alt = over?
Is 2k13 the last year of indie culture?
What happened 2 pure alts? Are they homeless?
Is it time 2 give up on the myth of 'the creative class'?
Did indie 'officially' end in 2k12?
Do u evr wonder what's left 2 document abt the indie/hipster/alt era?
Do u have good or bad credit?
'Is this it?'-The Strokesies
By Carles on 22 Mar 2010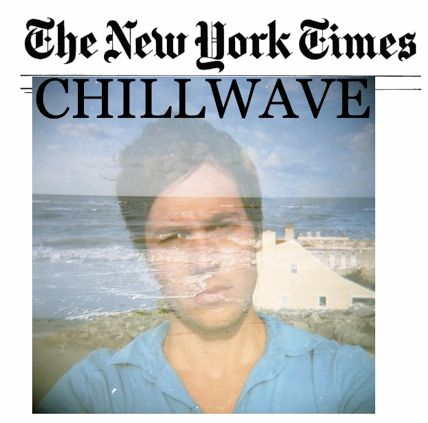 In 2k10, the genre of 'chillwave' has evolved into the most coverable post-indie genre in the history of the modern world. After being written about by the Wall Street journal, the New York Times dumped the term into their database of words/articles when describing the most relevant acts to see at SXSW. In their brief blurb, it seems like they are trying to deliver complex layers of commentary on the state of indie music, the quality of chillwave, and trend adoption.
Seems like they 'fucking hate' chillwave, and just want to cover 'rock n roll' or maybe 'cool dad indie rock' or something.
Some of [SXSW's] most packed shows were by leaders of a much-blogged microtrend variously known as glo-fi and chillwave: Neon Indian, Washed Out, Small Black, Memory Tapes, Toro y Moi. They're solo acts or minimal bands, often with a laptop at their core, and they trade on memories of electropop from the 1980s, with bouncing, blipping dance-music hooks (and often weaker lead voices). It's recession-era music: low-budget and danceable.
Do chillwave lead singers have bad voices?
Is chillwave a 'microtrend' or an 'emerging mainstream trend'?
But many of these glo-fi songs were even more repetitive than electrop, just looping on and on because they can, bouncing along as mindlessly as a bobble-head doll.

It's annoyingly noncommittal music, backing droopy vocals with impersonal sounds–a hedged, hipster imitation of the pop they're not brash enough to make. Which doesn't mean that, sooner or later, one of these bands won't stumble onto a hit.
Are chillwave artists 'bobble-head dolls'?
Is chill wave recession-era music?
Is ur life low-budget and danceable?
Is the NYTimes authentic, or do they just harvest content from blogs?
Are blogs more authentic than the NY Times?
Will people who read newspapers made out of paper finally find out about chillwave?
Does writing for the blog section of a newspaper's website make u a more authentic writer than a blogger blogging for a blog?
Is chillwave the new 'indie'?