Gorilla Vs Bear
By Carles on 27 Jun 2009
Feels like 'the whole mp3 blogosphere has been turned upside down' since MJ died. It's like every mp3 of music since MJ started making music was just trying to be 'as good as MJ', but now that he's dead, we can finally accept that 'no1 will ever be as good as MJ.'
Sorta just wish I could 'make some sort of tribute' to MJ that would 'get my blog more hits.' Think that the internet as a whole has 'benefited' from his death, since we all got 'more hits' and stuff like that. Wonder if he is 'really dead' or if this is some sort of 'gimmick' by Al Gore+John Twitter (founder of Twitter) to 'get more hits.' Think 'hits' are mad important [via ad revenue].
Feels weird that after u die, u go 2 #1 on hypemachine. [via hypemachine death theory] Guess mp3 bloggers finally just said 'all of the indie MP3s I post aren't as good as MJ, so I better honor him with my bloggyspot.'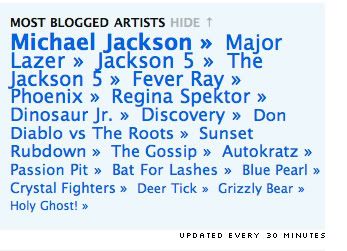 Can't believe MJ went to #1 on iTunes. I think that means that the tween mainstream market 'didn't really listen 2 him b4 he died' and 'only knew him as some weirdo fuck'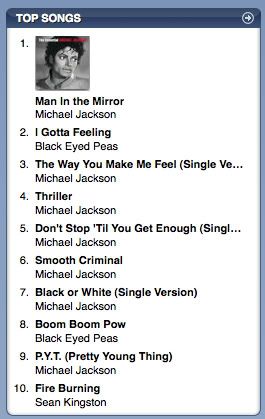 Can't believe ppl spent money 2 buy his albums. Might just invest in some 'cassette tape to MP3' conversion technology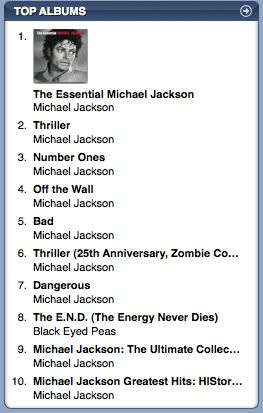 Feel like authentic fans might just 'own everything on tape' from now on.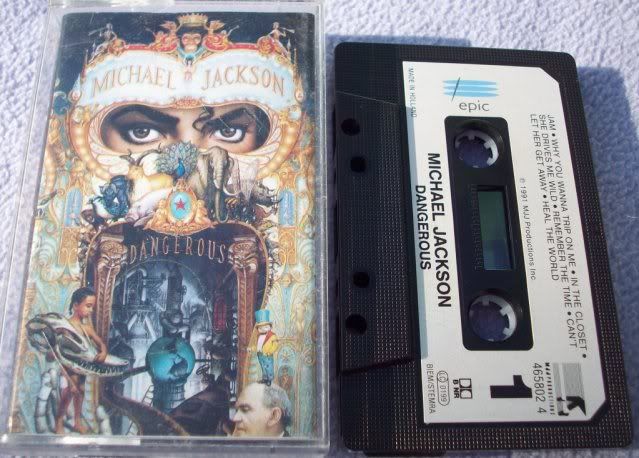 Are cassette tapes the new 'vinyl'?
/////RELEVANT MP3 POST
////////////////////////////////////////


Was listening to GorillaVsBear's 'summer mix' and thought all of this music might be what the post-MJ world is all about.
Think that this song by BEST COAST is possibly 'lofi.' Not sure if it is 'trying to be good.' I think it is just sort of chilling. Think that since most music was 'trying to be MJ' we will stop 'trying to be perfect pop' and just sort of 'chill.'
Wonder if WAVVES is the next MJ [via 'meltdown'/Xanax]. Wonder if 'electro' is all dead since every1 who 'makes electro' pretends to 'suck MJs peen' [via French electro artists].
[MP3]
Best Coast The Sun Was High (So Was I)
Myspace
http://www.myspace.com/bestycoasty
GVB SUMMER MIX
http://gorillavsbear.blogspot.com/2009/06/summer-mix.html
Buzzband
Best Coast is a fuzzy buzzy band that sings abt dank, California, boys, and kitty cats
Read more>>>>
By Carles on 17 Sep 2008
Yall, I was at a music festival last weekend to see The Justices, and I watched this band from Brazil on an indie stage, and instead of a lead singer, they had a ball of recycled materials performing.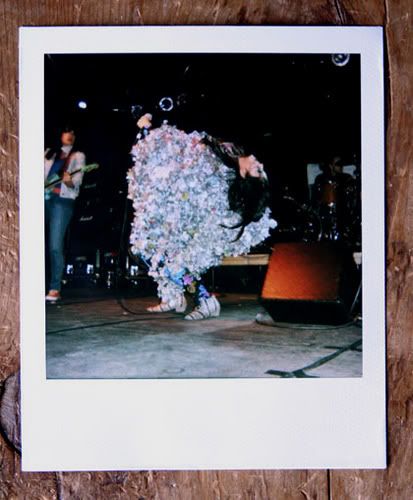 [Photo by GVB]
<3 sustainability <3
Srsly tho...it's a good thing that Lovefoxxx is teaching people that recycling is good for our planet. For the longest time, I didn't believe in recycling. I thought it was just an initiative by politicians in the late 90s to 'get re-elected by giving people an extra trashcan that is a bright colour.' Part of me still thinks that it all goes to a landfill, but it's just to make people feel 'better about themselves/the direction of our planet' and/or add more labor jobs to 'the simple men' in our economy.
Do yall believe in recycling? Or is it the same as 'believing in God' to true alts? Do yall throw empty Sparks cans/PBR cans/Bottles of Grey Goose in the trash or in a recycling bin?
Sup with the Earth, yall? They say it's gettin bad, but it feels the same 2 me. :-( :-) :-P h8 Hurricanes.
<3 Landfill Wookie Yetis <3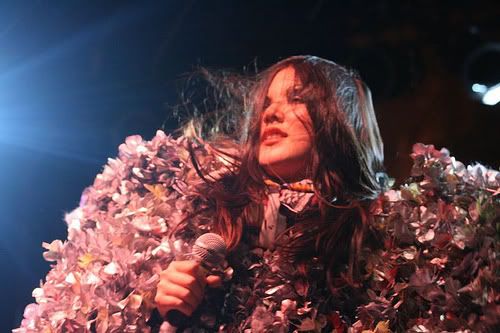 [Photo by Julio Enriquez]
By Carles on 28 Jun 2011

Last night, something special happened. VIPfest, a collection of relevant VIPs putting together an online VIP experience for the most relevant alts on the internet. So many relevant indie celebs stopped by the turntable.fm room, and we made history, If u were there, u know why it was VIP. If u weren't there, u might never know what VIP means/feels like.
Who was there? Carles. Gorilla vs Bear. Ryan Schreiber. Diplo. Heems. DJ MNSTRMR. Ezra Broenig. Unchill AZN Bro. Bon Iver. Ariel Pink. Bradleyford Cox. Basically any1 who is any1 in the world of alt found a way 2 stop by and stay relevant.
Anyways, some techbloggermainstreamer bro used the turntable.fm product 4 the first time ever last night (prob bc it is going 2 get shut down soon 4 being 67% 'illegal') happened 2 stop by VIPfest and he documented his mainstream experience in such a high level alt event:
When I was in the room earlier I had failed to notice it was being helmed by Gorilla vs. Bear, of Gorilla vs. Bear fame. Next to him was Ryan Schreiber, founder of Pitchfork. In chat was "the REAL DIPLO," who turned out to be the real Diplo. Through the magical celebrities-are-people-too power of Twitter, Diplo had followed Ryan into the room, and now GvB was attempting to get him on the decks.

This isn't as easy as it sounds. See, the owner of a room can boot people from the decks to free up one of the five slots, but whoever clicks on that free spot first gets it. Either having the real Diplo in their midst had caused a wannabe DJ frenzy, or the real Diplo isn't very fast on the draw. GvB probably kicked twenty different people from the room before Diplo managed to play anything.

I don't really know anything about Diplo, except that he worked with M.I.A. and that there's some sort of beef now. I certainly didn't recognize the Major Lazer track he played — he kept on saying he couldn't play the third verse, so I assumed it was unreleased. It was pretty fun, but I was more caught up with the idea that some nice celebrity man was playing music that he'd clearly uploaded from his computer onto a bizarre new service where you choose an avatar and pretend to be at a live concert while you're actually talking in a circa 1990s chat room.

Nobody else seemed to be so enamored — Diplo was winning plenty of followers and some of my fellow Zynga-alikes were bobbing their virtual heads, but the haters were much more vocal: "Diplo? More like DipNO!" After GvB and Ryan played some tracks, Diplo hit us with another new one: "Untitled." By this point the room had basically gone insane. Many of the people GvB had booted to get Diplo on the decks were griping about it, others were spamming the chat with requests to play, promising great selections from their musical catalogs. Others had given up on begging, and were instead spamming links to a new room they'd created. But everybody else seemed to be trashing Diplo, Major Lazer, and "Untitled." After finishing his playthrough, Diplo left because of all the "h8."
Cmon a-hole. Carles is 1 of the most relevant altcelebs in the world and he ORGANIZED and promoted #VIPfest, and u can't even drop his name in the intro paragraph? I guess Carles does need 2 go more mnstrm.
Was this the greatest group chatting experience since the days of AOL?
I haven't seen a room this wild since my AOL Chat days. A ton of users had changed their names to celebrities. There was a Lady Gaga, a Bon Iver, and a Joanna Newsom, to name a few. None of these checked out on Twitter, sadly. A DJ named "Carles" (who turns out to be Carles of Hipster Runoff, completely unknown to me at the time) played "Mandolin Rain" (a hilarious juxtaposition to the chat that was ensuing) and Pitchfork Ryan tweeted about it. Bon Iver became enough of a meme that GvB played "Beth / Rest" off of Bon Iver. It was seriously chill, the best song I'd heard all night. The chat turned on Pitchfork's 9.5 score of the album, almost as if Pitchfork Ryan wasn't there. Some people just typed "9.5″ into their chat box and then hit enter. The virtual Ryan, nodding his avatar's head to the beat, asked us all: "can u feel the 9.5… all around[?]" Carles "spun" a dark, terrifying spoken word track he'd recorded about VIPfest called "VIPfest is s0 VIP." I was scared.
Do yall think that this mnstrm bro didn't 'get' that the 2 relevant altbloggers were 'making fun' of Bon Iver because of the widely accepted meme that he is basically a poor man's indie Bruce Hornsby?

Bruce Hornsby - Mandolin Rain by jpdc11
Do u <3 or h8 Bon Iver?


"Can u feel the 9.5 all around?"
In the end, the mainstream bro talked abt how he wished he was more alt and more VIP.
Diplo came back, ego somehow restored, and played a third track. It was really weird, and I was getting tired. Maybe I just don't like Diplo (in case you do like Diplo, here are the three Major Lazer tracks he played). Maybe I was disappointed in myself for being sucked into this bizarre vortex of musical tastemakers and clamoring playlist jockeys who would rather play music than listen to it. Maybe I was pissed that I didn't get recognized in "VIPfest" but the nerds over in "Indie While You Work On That PHP E-Commerce Backend" had known who I was.
Were u at VIPfest?
Was it the greatest music festival ever curated?
Who was the #1 altceleb at VIPfest?
What was the greatest moment at VIPfest?
Who did u see at VIPfest?
What can we learn from VIPfest/turntable.fm?
Will turntable.fm ultimately 'be illegal'?
Do u h8 Bon Iver?
Was this just a 'circlejerk' 4 a-holes with blogs?
Will there ever be another VIPfest?
Was this techblogmainstreamer alt enough 2 be at VIP?
Were u in the VIP section of VIPfest?
By Carles on 20 May 2011

Gorilla Vs. Bear is a relevant mp3 blog. Apparently they organized some sort of 'music festival.' I know that 'SXSW showcases' and 'promoting concerts' is something that blogspots do, but I haven't really heard of a 'music fest' curated by a blog, unless u count Pitchfork as a 'music blog' and not a 'lifestyle content farm.'
Feeling a lot of pressure, like I need to plan a 'music festival' and then get a sponsored livestream and try to make some $$$.
We're beyond psyched to announce that we're teaming up with our good friends at Dallas' historic Granada Theater this summer to throw the first ever Gorilla vs. Bear Festival, on the evening of Saturday, July 23. The inaugural lineup couldn't be much more representative of the inspiration and history behind this blog, as it features our current favorite band (White Denim), the newest endeavor of one of my favorite rappers of all-time, and the creator of the best album of 2011 to date (Shabazz Palaces), the debut of the new project from a Dallas icon and founder of one of the most beloved bands in the history of our hometown, and much more. The bill is rounded out by a few of our favorite — and most posted about — artists that are currently making music: Julianna Barwick, Grimes (who'll be coming off a stint opening for Lykke Li's current North American tour), Sleep ∞ Over, Pure X, Sunset, and Dreamed, with DJ sets coming between bands from Dallas' own Sober.
Do music festivals 'make more $$' than blogs?
Will every blog start a 'music festival'?
Does every city deserve to have a music festival with 10+ relevant buzzbands?
Do u still read GVB, or has it 'gone down the shitter'?
Has GVB 'lost itz authentic buzz cred' because of their record label and music festival?
Remember when ppl used to make a big deal about 'losing trust' with mp3 blogs that 'had an agenda'?
Have music blogs 'finally made it'?
Blog
Gorilla Vs. Bear is an influential MP3 blog that blogs abt lofi, fuzzy buzzy, chillwave, and authentic African American music.
Read more>>>>
By Carles on 21 Mar 2011

It seems like Kickball Katy has really been on an alt rampage after a rumored relationship with a member of the Black Lips on the Bruise Cruise [link]. Now this picture of her canoodling with Odd Future rapper Tyler the Creator. I am not sure if he is 18 yet, so it seems pretty 'pimp' of him, but it might be 'against the law' via her side.
I wonder if this buzz couple is going to 'work out', and we will see some sweet Best Coast + WAVVES style collabs, and possibly some decent memes, and most importantly the first alt couple sex tape.
Do u hope they 'stay 2gthr'?
Will they be happy 4evr?
Should they write some fuzzy buzzy rap?
Is Gorilla Vs. Bear turning into some sort of alt paparazzi?
Is Kickball Katy officially 'the most desirable woman' in fuzzbuzz rock?
Do u think they are 'canoodling', 'in a relaish', or just had '1 krazie nite 2gthr at South-Bi'?
Does true <3 last after SouthBySouthwest?
Alternative Celebrity
Kickball Katy is a member of the Vivian Girls. She is a ginger.
Read more>>>>
Alternative Celebrity
Tyler is a teenage producer, rapper, and the leader of an experimental lofi shock-rap crew called Odd Future Wolf Gang Kill Them All.
Read more>>>>
By Carles on 02 Dec 2010

Gorilla Vs Bear is known as a 'highly relevant' mp3 blog that has some of the 'most respected taste in mp3s' in the 'history of the indiesphere.' It is a breeding ground for emerging buzzbands and genres, and known as 'one of the most authentic mp3 blogs on the planet.'
It seems like they made their annual 'best of the year' list, and Beach House won, a bunch of relevant buzzbands 'placed well', and most importantly, Kanye West was 'nowhere to be found' on this list. While GVB does tend to appreciate music by African American artists, the blog editor opted to 'bypass' Kanye and instead include Big Boi and Erykah Badu as being more relevant/noteworthy in 2010.
This seems like it is a great 'branding strategy' to differentiate itself from Pitchfork as Pitchfork goes 'directly after the African American audiences', indie fans can find 'safe haven' / 'indie asylum' on gorillavsbear.net.
Here is the blog's 'controversial' list of the best albums of 2k10.
GORILLA VS. BEAR's ALBUMS OF 2010

01 Beach House – Teen Dream
02 Ariel Pink's Haunted Graffiti – Before Today
03 Shabazz Palaces – Of Light/Shabazz Palaces
04 James Blake – CMYK/Klavierwerke
05 Joanna Newsom – Have One on Me
06 Big Boi – Sir Lucious Left Foot: The Son of Chico Dusty
07 Lower Dens – Lower Dens
08 Games – That We Can Play
09 White Denim – Last Day of Summer
10 Girls – Broken Dreams Club
11 Toro y Moi – Causers of This
12 Earl Sweatshirt – EARL
13 Twin Sister – Color Your Life / Alternates
14 Big K.R.I.T. – wuz here
15 Dum Dum Girls – I Will Be
16 Grimes – Geidi Primes
17 The Samps – The Samps
18 Harlem – Hippies
19 Forest Swords – Dagger Paths
20 Twin Shadow – Forget
21 Frankie Rose & the Outs – Frankie Rose & the Outs
22 Arcade Fire – The Suburbs
23 Tennis – Tennis (cassette)
24 The Walkmen – Lisbon
25 Erykah Badu – New Amerykah Part II: Return of the Ankh
26 Deerhunter – Halcyon Digest
27 Mount Kimbie – Crooks & Lovers
28 Caribou – Swim
29 Shackleton – Fabric 55
30 Ty Segall – Melted
Reactions based on this list:
Beach House has earned 'alternative tenure', becoming one of indie's 'heavy hitters'
Ariel Pink is finally 'indie mainstream' enough to be better than a quirky 5-15 range pick
Joanna Newsom's album 'blows'
Big Boi is better than Kanye West
Twin Sister and Twin Shadow had 'amazing' debut years
Toro Y Moi 'did well' but deserves to feel 'disappointed'
Arcade Fire is too mainstream indie for GVB
Kanye West did not deserve a 10.0
Caribou shoulda had another 'hit' besides "Odessa" 2 get a higher ranking
Deerhunter 'flopped'
Didn't WAVVES and Best Coast come out this year? Guess they flopped rlly hard even though they get blggd abt
Need to listen to ~40% of these bands because they are either 'too black' or 'too indie lofi' 4 me
Is Gorilla Vs Bear's list 'right'?
Do u think it was 'sweet' that GVB 'shafted' Kanye West to differentiate the blog brand from Pitchfork?
Is Kanye 'automatically going to win' p4k's album of the year?
Has Beach House 'made it'?
What 'stands out' abt this list?
What should be 'the album of the year'?
Blog
Gorilla Vs. Bear is an influential MP3 blog that blogs abt lofi, fuzzy buzzy, chillwave, and authentic African American music.
Read more>>>>
Buzzband
Beach House is a relevant buzzband who has 'tons of indie cred.' Lead singer Victoria LeGrand is known as 1 of the sexiest women in indie.
Read more>>>>
By Carles on 15 Nov 2010

Hi Joanna
Long time no meme
Are things good with u?
Ur album came out in 2k10, right?
Toootally forgot abt that 1
but I guess that's bc it wasn't 'radio friendly'
'blog friendly'
'indie music news site friendly'
Kinda isolated ur 'fans'
Didn't really 'pull a Feist'
go mainstream
instead u just played ur harp wave


That's cool
U've got talent
I give u props
But cmon Joanna
I just wanted to vibe out to some sensitive female indie music
that can be remixed by relevant electro DJ producers
Instead u really rode the Renaissance Fair wave
Not sure what ur deal is
Maybe u were trying to build a time machine or something


I guess posing on Gorilla Vs Bear was a good idea or something
Maybe get 'authentic indie bro fans' back on ur side
but maybe u shoulda shown more skin
Rode some slutwaves or something
I don't even know at this point
Guess maybe u can re-emerge in 2 years with a new album
but who knows if ur fan base will still be intact
or if they will have given up
and moved on 2 Feist again
Oh Joanna...
I miss ur memes
and ur unbloggable music
but ur kinda keut
so I guess ur still bloggable
Guess there are some definite 'pluses' 2 being a keut female in indie music
Do yall miss Joanna Newsom?
Is her career 'revived' after these GVB polaroids?
Did Joanna Newsom release the most forgettable album of 2k10?
R u on #TeamJoJo or #TeamFeist?
Can Joanna Newsom 'come back' and 'get more fans' or is she 'done for'?
Should she 'ditch the harp' and maybe play some synths, or will her album sound as 'terrible' as Sufjan's electro album?
Alternative Celebrity
Joanna Newsom is some indie songstress who plays the harp and writes weirdo songs that some ppl say are 'amazing.'
Read more>>>>
By Carles on 25 Aug 2010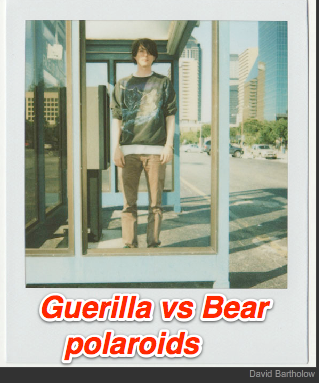 Gorilla Vs. Bear is a popular lofi chillwave no-wave shitgaze wavewave fuzzy buzzy indie mp3 blog that posts some of 'the best undiscovered blog bands in the world.' Sometimes the bloggers from the blog go to festivals and concerts, and take intimiate, non-sexual photographs of buzzbands with polaroid cameras. For some reason, the New York Times did a 'profile piece' on Gorilla Vs Bear, talking to them about 'the sweet ass polaroids that they take'.
Do yall respect Polaroid photography more than 'ass hole photographers with DSLRs who want to be paid $1000 per .jpg?'
Is concert photography 'bullshit'?
Are photographers 'artists', or just ppl who want to 'buy back' their investment in a DSLR?
Seems like Radiohead's Thom Yorke wasn't 'alt enough to 'get' polaroids:
Mr. Bartholow, 30, takes many of the photographs for the Gorilla vs. Bear music blog and is also its creative director. His camera gets noticed because it is a plastic Polaroid. That tends to disarm and surprise his frequently photographed subjects. "A lot of times they're really intrigued by the Polaroid," Mr. Bartholow said.

Some — like Thom Yorke of Radiohead — are downright incredulous, as Mr. Bartholow recalled about a 2008 show. "My wiry arm emerges with this plastic camera that looks like a toy, something out of 1982, and I vividly remember him looking at me like, 'What are you doing here, kid.'"
Damn. Thom. Cmon bro.
Do yall appreciate mp3 blogs with a 'stunning, visual, engaging aesthetic', or do u like blogs that try to look 'professional in a forgettable way'?
Music blogs tend to rely on stock images of performances and on scans of vinyl album covers. So the use of original artwork on Gorilla vs. Bear means that visitors frequently come across photos of artists they've seen nowhere else.
Should I start a buzzworthy mp3 blog, discovering unsigned, unheard artists?
Should GVB 'expand' into nude alt polaroids, marketed as high-end, barely legal alt porn?
Was it a bad idea that the ALT REPORT HQ just invested in $20,000 worth of polaroid camera technology to start a better blog + get an NY Times writeup?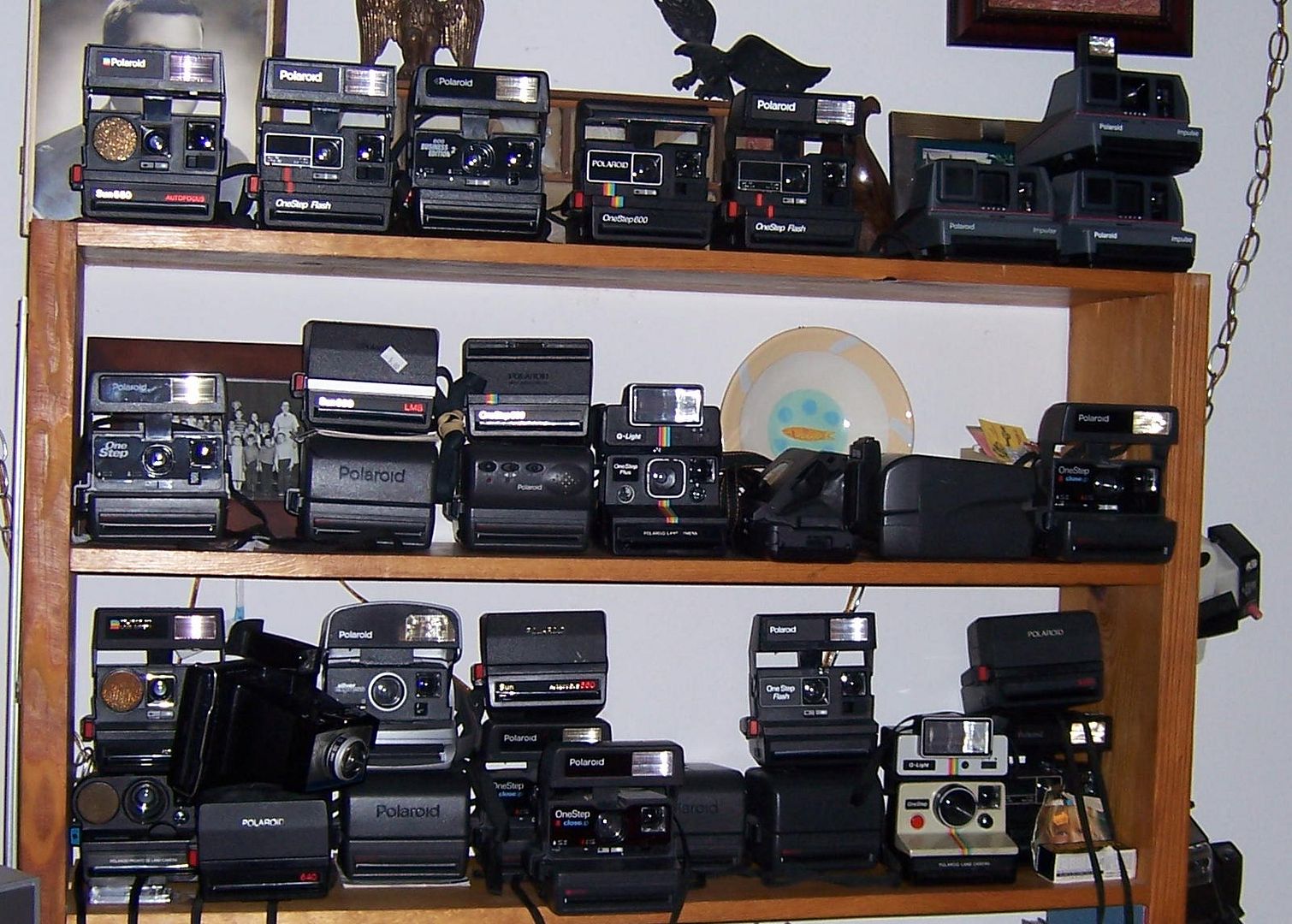 Did Polaroids die, or was that just a marketing gimmick/rumor?
Is Gorilla Vs Bear the best 'pound for pound' mp3 blog on the internet?
Does Gorilla Vs. Bear 'transcend' the concept of the 'professional photographer'?
Did GVB 'invent' polaroid pictures of buzzbands?
Do photographers deserve to be paid, or should they just 'let go' and upload that shit 2 the internet?
Is .JPG capturing a unique service that humans should be paid 4?
What mp3/alt/music blogs do u read? What makes u like them?
Is 'concert photography' 'art', or should robots be installed in venues so that photographers don't 'take up spots at the front' from authentic fans?
Blog
Gorilla Vs. Bear is an influential MP3 blog that blogs abt lofi, fuzzy buzzy, chillwave, and authentic African American music.
Read more>>>>
By Carles on 21 Jun 2010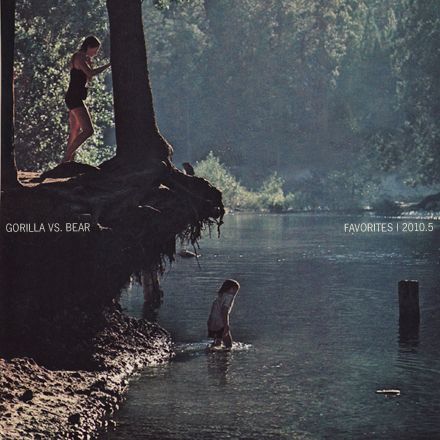 Gorilla Vs Bear is a popular MP3 blog who was recently rumored to have been acquired in a 'massive' blog acquisition [link]. In addition, the blog has recently 'crossed over' 2 become a blog record label [link].
Many of the buzzbands that Gorilla Vs Bear blogs about are considered to be 'first tier, authentic ass indie artists.'
It seems like the blog made their 'much anticipated' best of 2k10.5 list, giving the 'first indications' as to who are the frontrunners for album of the year in the pre-Tomboy 2k10 era.
Download songs @gorilla vs bear:
ALBUMS:

01 Beach House | Teen Dream
02 Ariel Pink's Haunted Graffiti | Before Today
03 Big K.R.I.T. | K.R.I.T. wuz here
04 Twin Sister | Color Your Life + Alternates
05 Erykah Badu | New Amerykah Part II: Return of the Ankh
06 Joanna Newsom | Have One on Me
07 Toro y Moi | Causers of This
08 Harlem | Hippies
09 Janelle Monae | The ArchAndroid
10 Dum Dum Girls | I Will Be
11 Dara Puspita | 1966-1968
12 The Bitters | East General

SONGS:

01 ariel pink's haunted graffiti :: round and round
02 beach house :: 10 mile stereo
03 gauntlet hair :: i was thinking...
04 joanna newsom :: good intentions paving company
05 ariel pink's haunted graffiti :: fright night (nevermore)
06 sleep ∞ over :: outer limits
07 twin sister :: all around and away we go
08 cults :: go outside
09 james blake :: cmyk
10 joanna newsom :: baby birch
11 tennis :: marathon
12 robyn :: dancing on my own
13 the morning benders :: excuses
14 harlem :: someday soon
15 best coast :: our deal
16 caribou :: odessa
17 gil scott-heron :: me and the devil
18 happy birthday :: subliminal message
19 miracles club :: a new love
20 big boi :: general patton
21 pantha du prince :: stick to my side (feat. panda bear)
22 candy claws :: silent time of earth
23 bodies of water :: rise up, careful
24 sunset :: late night dawning
25 washed out :: you and I
Notes on list:
Ariel Pink and Beach House seem 'mad respected'
LCD Soundsystem is 'irrelevant' to gorilla vs bear, representing an inauthentic, consumer-ish flop of an album
The WAVVES leak had no impact on this list
Green Label Sound did not release a 'critically respected' mp3
GVB is a Joanna Newsom apologist/sympathizer
GVB 'supports black artists' like Big Boi, Erykah Badu, and Janelle Monae
The Arcade Fire is 'inauthentic'
MGMT is 'dead'
Chillwave artists have had a weak 2k10
Fuzzy Buzzy bands are 'highly relevant' in 2k10
'Round and Round' is easily 'the most memorable song of 2k10'
While Beach House doesn't have more than 1 'great song on their album', their album is 'complete' or something.
M.I.A. is no where 2 be found, possibly has moved into new markets
Justin Bieber and Lady Gaga are not on this list
Vampire Weekend is 'too mainstream'
Do u agree with this list?
What artists are missing? Which 1s are 'overrated'?
Which albums/songs/bands will be the best of 2k10?
In mainstream indie websites, will Arcade Fire + LCD Soundsystem be 'the most critically acclaimed'?
Is there a schism between 'the mainstream indie blogosphere' and 'the ternative blogosphere'?
Is it all just a 'machine' that is controlled by the indie record industry?
Who will 'top' pitchfork's end of year list?
Has 2k10 been a 'huge flop?
Is 2k11 the year we are waiting 4?
Can Panda Bear's TOMBOY save 2k10?
By Carles on 01 Jun 2010

Gorilla Vs Bear [link] is a popular indie mp3 blog which has garnered 'massive critical acclaim' for being an authentic incubator of indie mp3s. It seems like it has 'finally crossed over' since it was acquired by a 'massive media company' called BuzzMedia which gets millions of page view hits per day. We can only assume that this was a lucrative deal with millions of blog dollars, making the blogger of the site 'incredibly rich' off the page hits he or she generates every day.

BREAKING UPDATE:
PREVIOUS STORY IS 'COMPLETELY ERRONEOUS'. GORILLA VS BEAR HAS ENTERED INTO A LUCRATIVE EXCLUSIVE AD SALES CONTRACT WITH BUZZMEDIAS.

Update: in the case of Gorilla vs. Bear, it concerns an acquisition in the form of an investment, with right to buy the remainder. All sites will retain editorial control, we were also told.
BuzzMedia has added today 6 major music blogs. PureVolume, PopMatters, Gorilla vs. Bear, The Hype Machine, Concrete Loop and RCRD LBL join Stereogum, Buzznet, Idolator and Absolute Punk in the web entertainment publisher's music portfolio.
Do u read any of those blogs or what?
Does n e 1 know how much money blogs make? Need 2 look into monetization.
How much money do u think blogs sell for? Like for the price of a used Volkswagen, or for the price of a private jet?
Do bloggers deserve 2 get paid more than school teachers?
Will Each Blog Retain An Independent Voice?

While details of Buzz's plans were not included in the official announcement, each of the current editors will stay at the helm of their respective blogs. But if their recent stewardship of Idolator is any indication, Buzz will not hesitate to make changes - at least with the blogs that it owns - if future traffic does not meet expectations.
Do u think Gorilla Vs Bear will ever be the same again?
Will their content stream 'stay authentic'?
Will they 'get corporate' and hire a staff of 20-40 writers to write 'controversial', meme generating content?
Is this good for Gorilla Vs Bear's brand?
Are a bunch of media companies going to start purchasing music blogs again?
Are mp3 blogs a 'great way 2 make money'?
Do blogs make more than bands?
R u gonna be jealous of the GVB blog whenever u read it because the blogger is probably 'laying in bed with a suitcase of money'?
What is the last 'independent news/meme/mp3 source' on the internet?
The Gorilla Vs Bear blogger could not be reached for comment.
Blog
Gorilla Vs. Bear is an influential MP3 blog that blogs abt lofi, fuzzy buzzy, chillwave, and authentic African American music.
Read more>>>>
By Carles on 29 Mar 2010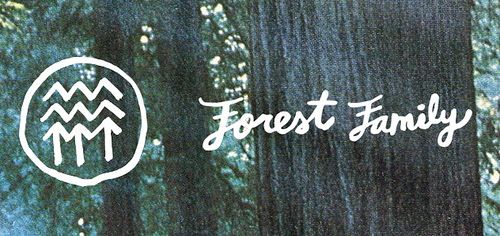 Gorilla Vs Bear is a relevant mp3 blog that has been around since the genesis of music blog. It has acquired 'tastemaking status' since it has broken some of the most important bands of the late authentic indie + chillwave eras. The blog has 'made the leap' and converted into a record label.
We couldn't be more excited about our debut release, which is also the first-ever release from mysterious duo Cults, featuring the much-loved, sunny 60's-pop-inspired instant summer anthem "Go Outside," backed with the equally infectious "Most Wanted" on the b-side. The 7" single, which is limited to 400 copies pressed on bright yellow vinyl, is officially out on April 20, but you can pre-order it here now.
It seems like a 'safe model' to appeal to a limited edition of 'bros who buy vinyl' with a 'limited edition' run of the single. Seems to create a 'high demand' while 'limiting the supply' [via microeconomics].
Will u purchase Cults' "Go Outside" on vinyl?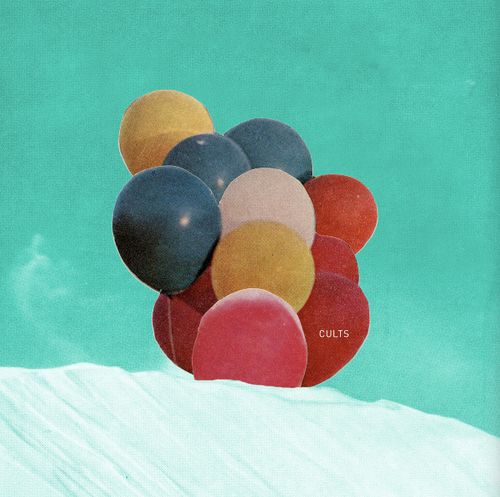 [MP3]
Cults Go Outside
Will Gorilla Vs Bear make 'mad bank'?
What is the optimal role of the
Are Cults mainstream because Perez Hilton blogged about them?
Wonder if it will get 'mad coverage' from other alt websites.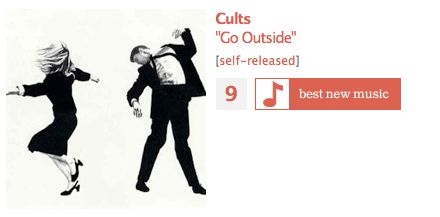 Does transitioning from blog to record label make u 'excited' or make u 'scared' that a blog will lose its authentic editorial voice?
Blog
Gorilla Vs. Bear is an influential MP3 blog that blogs abt lofi, fuzzy buzzy, chillwave, and authentic African American music.
Read more>>>>
By Carles on 11 Feb 2010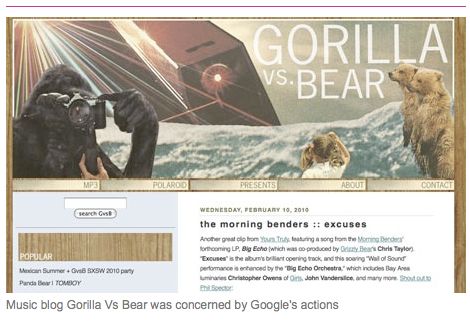 The mainstream news source 'The Guardian', which may or may not be a respected newspaper and content source from the United Kingdom has picked up on the previous Alt Report headline "Google is Deleting shitty Mp3 Blogs." I am not sure if this event is a 'non-story' or if
It seems like they are making it sound 'serious crisis/injustice', like the deleted blogs 'actually mattered' to more than 1000 daily visitors:
In what critics are calling "musicblogocide 2010", Google has deleted at least six popular music blogs that it claims violated copyright law. These sites, hosted by Google's Blogger and Blogspot services, received notices only after their sites – and years of archives – were wiped from the internet.
After performing twitter research, we ascertain that the term '#musicblogocide2010' was created as tons of mp3 bloggers interacted on twitter, creating a uniform hashtag about their 'crisis', similar to the '#haiti' hashtag in their eyes.
In order to make the story seem more important, they proposed the hypothetical scenario that 'mp3 blogs that semi-mattered' due to size + reputation would be deleted:
The two largest Blogspot-hosted music blogs, Gorilla vs Bear and My Old Kentucky Home, show no sign of being affected, although they will still find these developments alarming. "I don't post anything that's not approved, and obviously nothing on major labels," said Gorilla vs Bear's Chris Cantalini. "But apparently that doesn't matter in some of these cases."
It seems like Gorilla Vs Bear will soon 'go down the shitter.' Google may or may not 'black list' his blog since he 'spoke up against' Big Brother [via Google].
In addition the popular website and mega mp3 blog Pitchfork picked up on this story, possibly trying to brand themselves as 'being one with the long tail mp3 blogging community.' This was a good story for them to cover to try to re-brand their site as being 'connected' to the spirt of sharing mp3s for the sake of sharing good music. They even linked to the 5-10 deleted blogs, most likely giving them record traffic. These mp3 bloggers must be 'happy' to feel important/'getting coverage and traffic referrals', but also sad that 'no1 will care' in 2-5 days. Most likely, they will gain an additional daily 5-10 visitors from this whole 'crisis.'
Will GvB die?
Do u wish Google could delete every blog in the world?
Is Google deleting blogs 'bad for their brand'?
Do we know 'the whole story' or are these mp3 bloggers lying about the copyrighted content they posted?
Will blogger mp3 blogs move to wordpress/tumblr/posterous/twitter?
Do yall wish we could go back to the era before mp3 blogs before this was a problem?
Is Pitchfork 'a part of the mp3 blogging community', or have they transcended the long tail?
If you had an mp3 blog that was lost in the long tail, would u really 'care' that ur blog was deleted, or would u accept ur webpresence as being 'as insignificant as a facebook profile'?
Blog
Gorilla Vs. Bear is an influential MP3 blog that blogs abt lofi, fuzzy buzzy, chillwave, and authentic African American music.
Read more>>>>