Hipster Scarf
By Carles on 04 Mar 2011

I am always looking for progressive items of clothing that take design + fashion + functional seasonal protection to the next level. It seems like the 'slarf' aka the 'sleeve scarf' might be the next big relevant alt fashion accessory. It's always kinda weird how the coldest places on ur body are your arm and ur neck, so the sleeve scarf gives u the opportunity 2 keep both of those warm without compromising ur high level personal brand.
Sorta thought about vibing out to an NBA style shooting sleeve, just to keep my arm warm. [via Allen Iverson]

Sorta feel like it is 'alt' to wear a scarf, even when it is too warm just so people know that you are totally alt and 'fashionable' despite the weather.

I feel rlly happy that Etsy exists to give low level alt viral products an opportunity 2 thrive + be sucessful. However, Etsy designers have to realize that there is more 2 'being an online merchant' than 'going moderately viral' because of ur progressive product. It should be their goal to go 'mainstream viral', sorta like the snuggie, designing the perfect product that taps into the Middle American zeitgeist...


Only time will tell if the slarf will 'catch on' and become a relevant alt/mainstream fashion trend, but it is great to live in a progressive world where the best products, the top fashions, and the most creative, innovative, inspiring people will be featured for making quality work.
Does the slarf bro look chill?
Do u want to buy a slarf?
Is it gonna be too hot to wear a slarf to Coachella?
Should I learn how 2 crochet and start an Etsy Store with quirky products + accessories?
Would u rather wear a slarf or just a 'shooting sleeve'?


Is Etsy just where 'design majors go 2 die'?
What is the 'viral-est product of all time'?
By Carles on 07 Jan 2010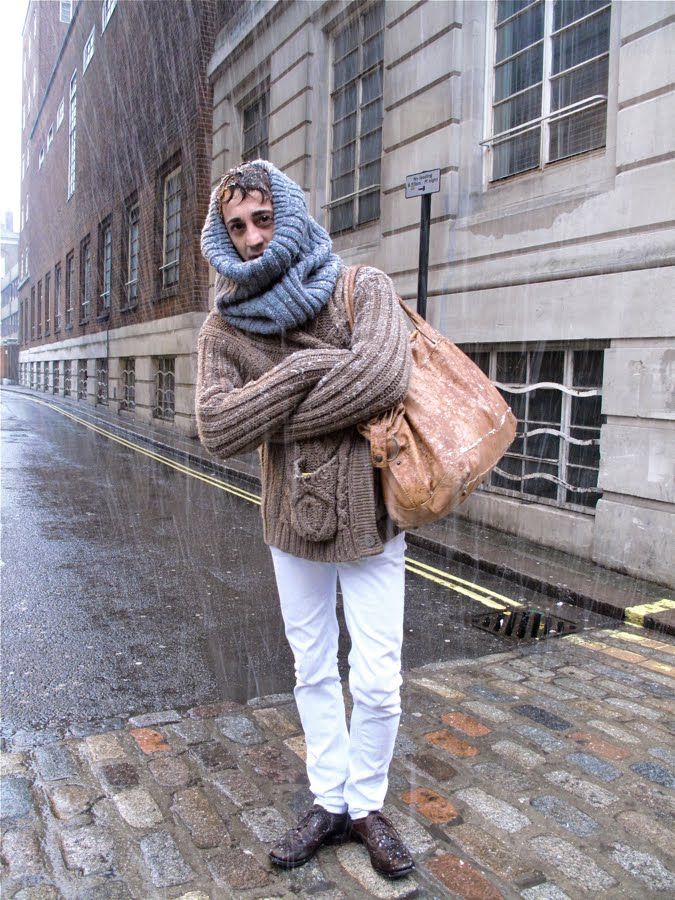 I've been alive for a while. I have lived through so many different trend cycles and seasonal weather changes. It is always fascinating to see how our global meteorological climate can impact trends. As the weather rides waves of chill winds to winter temperatures, humans must find a way to 'stay warm', but more importantly 'stay in touch with relevant fashion trends.' Just because it is mad cold, doesn't mean u can sacrifice your alternative look.
It seems like the tube scarf is 'gaining steam' about becoming a solid option for alternative ppl who want to wear a scarf, but don't want to seem 'entry-level' about it. The bro in the picture really seems to be protecting himself from the elements, while looking 'like an interesting human being, based on the clothes he is wearing.' I feel like the modern brand of the scarf is associated with a Jonas Brother/tween or something. Authentic humans must find a new form/function for the scarf, and you can see the flexibility of the tube scarf gives humans ultimate protection.
You can even bring the tube scarf over year head, so you don't have to look like boring ppl who wear 'lil beanies.'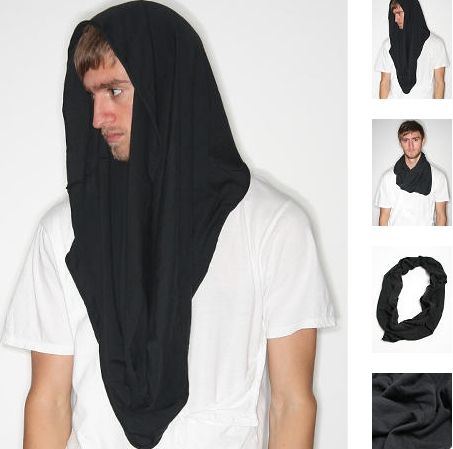 Feel like I have read somewhere that humans want 'options'/flexibility, which is why Coca Cola makes multiple products.
Tube scarves seem to be an interesting, flexible look for both men and women. Like a trend that only 'bohemian consumers' could/would implement. Like some sort of high level band that only people who 'get' the alt scene would even know about.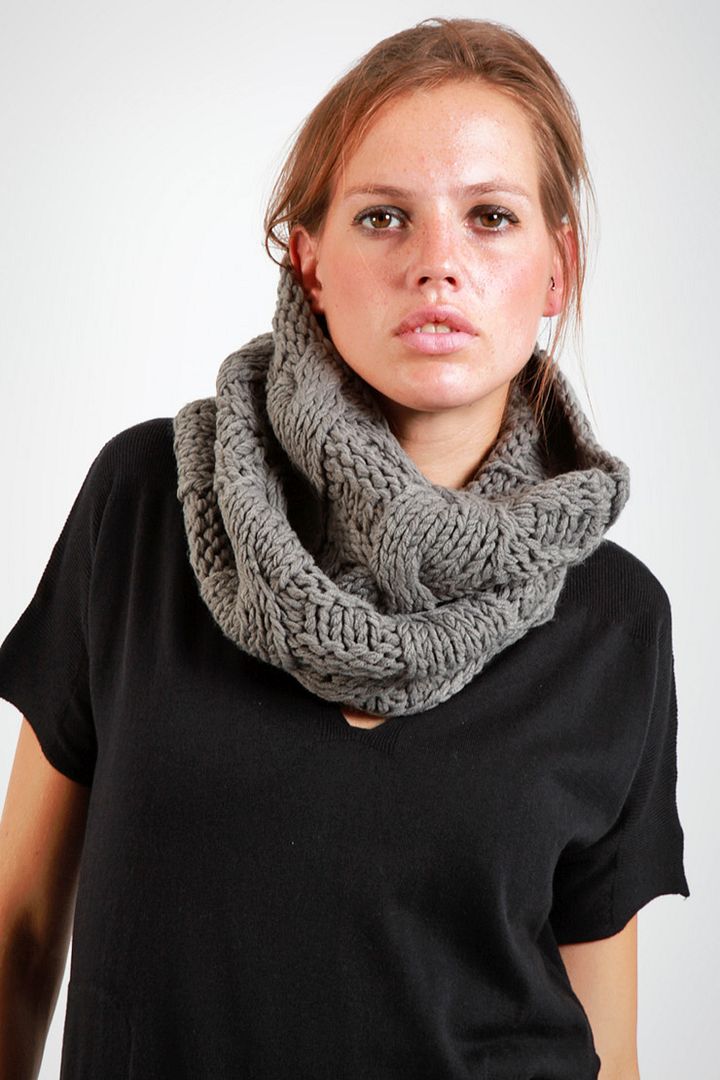 Scarves are rlly dangerous territory though. I really want to stay warm, but I don't want to seem like I am 'trying too hard.' Feel like suburban tweens wear scarves to 'look older'/seem like they are 'from the city.'
I will never forget the altstreamification of the keffiyeh/Palestinian scarf. Feel like I watched this trend evolve, much like a proud father watches his son grow into an NFL player.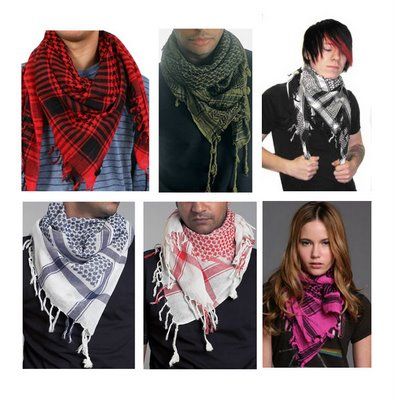 Sort of wish I could be a mainstreamer/attempted-'hipster' who prematurely wore a scarf on a day when the temperature ranged from 59 degrees to 75 degrees.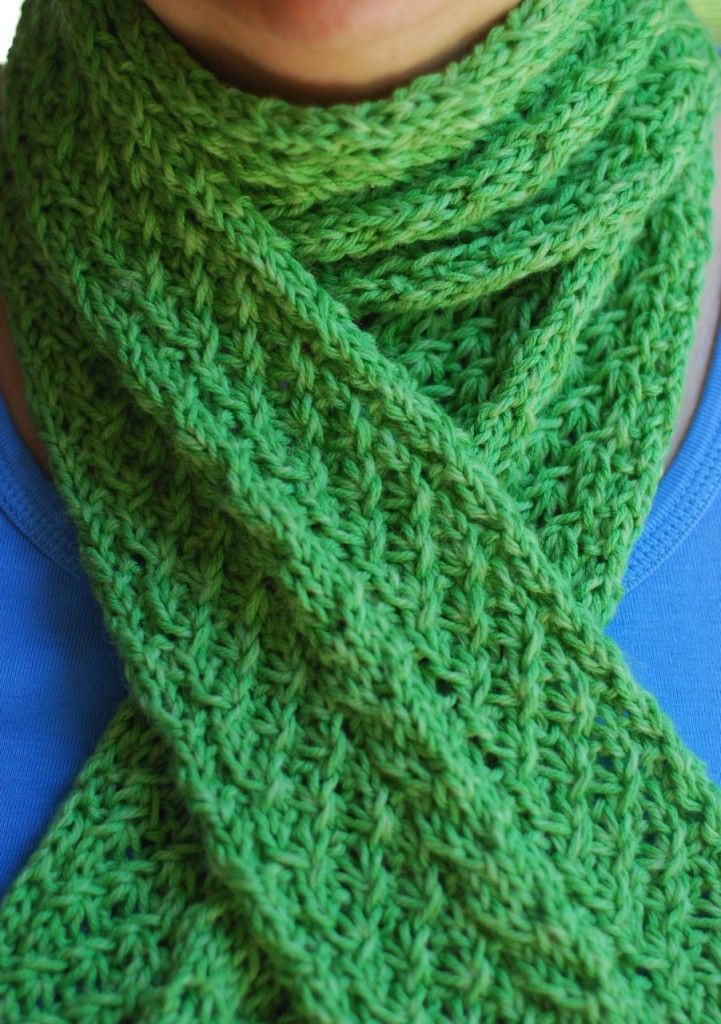 Miss the era of girls learning how 2 crochet, then making ppl scarves as gifts.
Always start to 'giggle'/'scoff' whenever I see some1 of any age wearing a keffiyeh, the 'scarlet letter' of an entryleveler.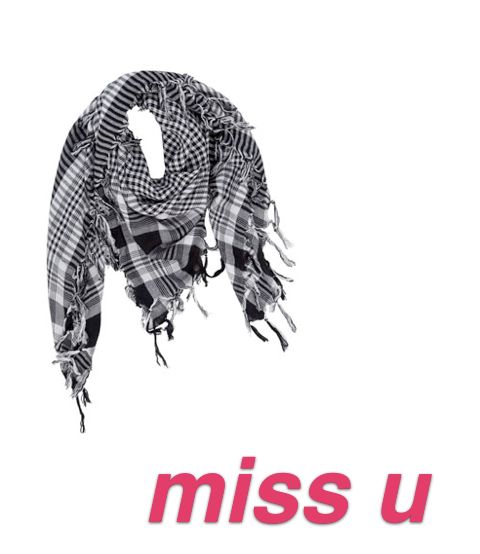 It is important to note that 'scarves' are simple items for manufacturers to make + get 'huge margins.' Really hope Target doesn't start manufacturing them.
Worried that an entry leveler will wear his Am Appy hoodie, a palestinian scarf, and a tube scarf all on the same day in 2k13.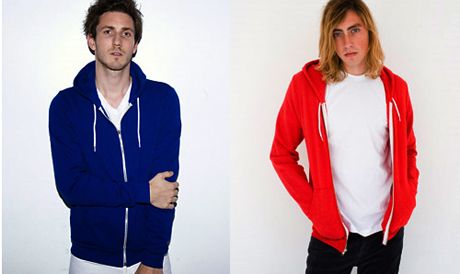 I am happy that the tube scarf has given me the opportunity to strengthen my personal brand, and distance myself from winter accessory trends that have outlasted their 'useful livez.'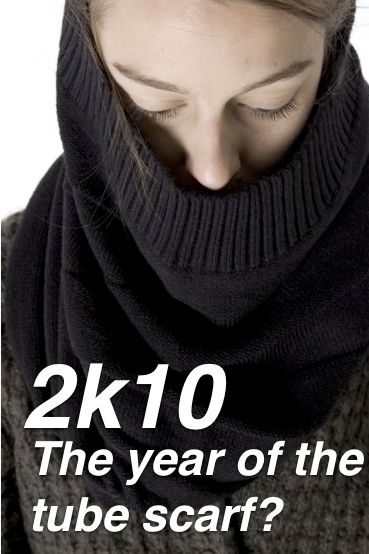 What do u use to keep ur neck protected from the elements?
Does a scarf fit in with ur brand?

Previous winter clothing coverage
http://www.hipsterrunoff.com/2009/02/are-palestinian-scarves-still-authentically-alt.html
http://www.hipsterrunoff.com/2008/10/the-pea-coat-mafia.html
Do yall think Old Navy fleeces will eventually 'come back' as an alt trend in a post-post-ironic way?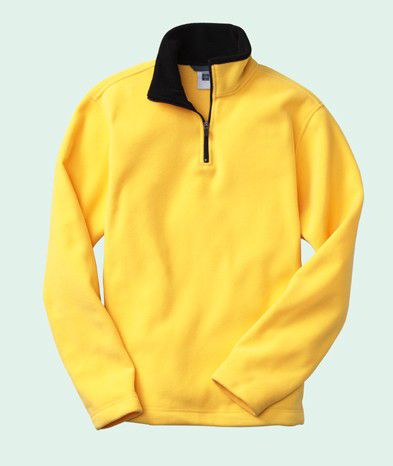 By Carles on 01 Jun 2008

T-Shirts are great replacements for having to spend money on more elaborate wardrobe or accessories. This shirt is crafty enough to feature a Keffiyeh AKA a Palestinian scarf AKA that A-rab Scarf that hipsters wear AKA an 'I hate Israelis' scarf.
If u were to start an alternative t-shirt designing company, what would u put on your shirts? (besides electro lightning bolts)
[Coolhunted at Fash Rash]
By Carles on 23 Sep 2013

Summer is over
Fall is here
cool weather
creeping in
I look forward to all of the seasonal memes
Oktoberfests filled with beer
pumpkin spice products
Leaves falling
Fall vibes are hella chill
A new beginning
A new school year
A new season
But then vibes are harshed
I already saw him
Premature scarf bro
Srsly, why are you wearing a scarf?


It's like a chill 70 degrees
Not scarf weather, bro
It's honestly still pretty comfortable to wear shorts
a cool breeze tickling ur balls, vagine, or crawling up ur ass crack
Most people are enjoying optimal short sleeve weather
but ur wearing a goddamn scarf


Does ur neck get rlly cold or something?
R u ill?
R u dying?
Were u just pressured in2 buying a scarf
by ur 'crafty' GF who runs an Etsy store?

Goddammit, Premature Scarf Bro
Fall has only just begun
and ur straight up scarfing it.
At least wait until October to break out the scarf
I 'get' that u think winterwear makes u look attractive
and u just bought new clothes for the upcoming season
But can u plz chill out, premature scarf bro?

I used 2 think that I <3ed fall
But now I realize
that I h8 Premature Scarf Bro
more than I even h8 premature tanktop bro.
It's not even cold, premature scarf bro
Ur scarf isn't even a 'cool' one, premature scarf bro
No1 thinks u look like 'a metropolitan-wave human', premature scarf bro
Thanks for ruining fall, premature scarf bro.
At what temperature is it acceptable to wear a scarf? I'd say 49 degrees and below.
Do u h8 premature scarf bro?
Have u seen any bros in scarves?
PREVIOUSLY

Do bros in tank tops ruin chill summer vibes or enhance them? Summer: Rise of the #TankTopBros