Hurricane Survivor Alt
By Carles on 28 Jan 2009
Stranded
on my roof
all of my belongings
flooded & wind damaged
haven't had water for days
and my shirt is tattered
I am the Hurricane Survivor Alt
(Katrina Edition)
(My family has passed away)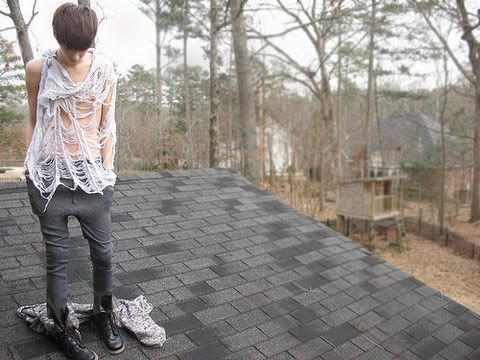 [Photo via lookbook]
I don't know how I feel about the new personal brand of the post-hurricane+stranded on roof in tattered clothes Alt. Seems kinda offensive, particularly after how things have gone during recent Hurricane seasons. Hurricanes aren't funny, yall. But maybe HurricaneSurvivorBro is trying to present a 'think piece' that makes us remember how fortunate we are.
It kinda sucks how global warming has ruined everything. Glad that Obama is gonna find a way to make our nation's temperature drop a couple of degrees. That guy can do anything, yall! He kinda reminds me of 'the Godbro.'
"O, Katrina." - the Black Lips
OBAMA WILL NOT LET ANOTHER KATRINA HAPPEN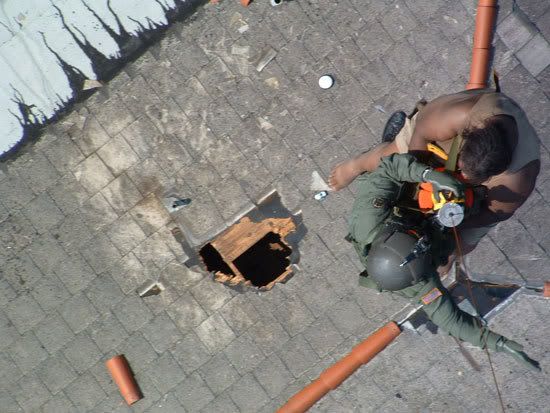 WHILE OBAMA IS IN OFFICE, NO HURRICANE WILL HIT AMERICAN SHORES.

OBAMA WILL SAVE US BEFORE WE EVEN HAVE 2 BE SAVED.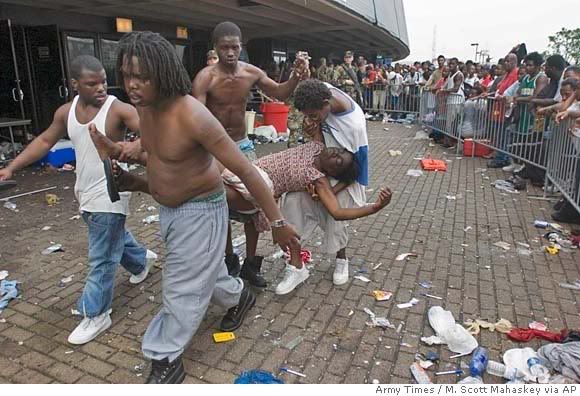 can't believe something as simple as 'an outfit' opened up this type of philosophical discussion. I guess fashion is important, yall.
Do u think ur next personal brand will serve as a ThinkPiece about an American tragedy?
Do u believe in 'non-profit' personal brands?