Members Only
By Carles on 12 Oct 2008
Yall. Xmas is just around the corner. Let's start thinking about what we're gonna ask our cool moms & free-spirited dads 4 4 Christmas/Chaunnykah/TheKwanzaa.org.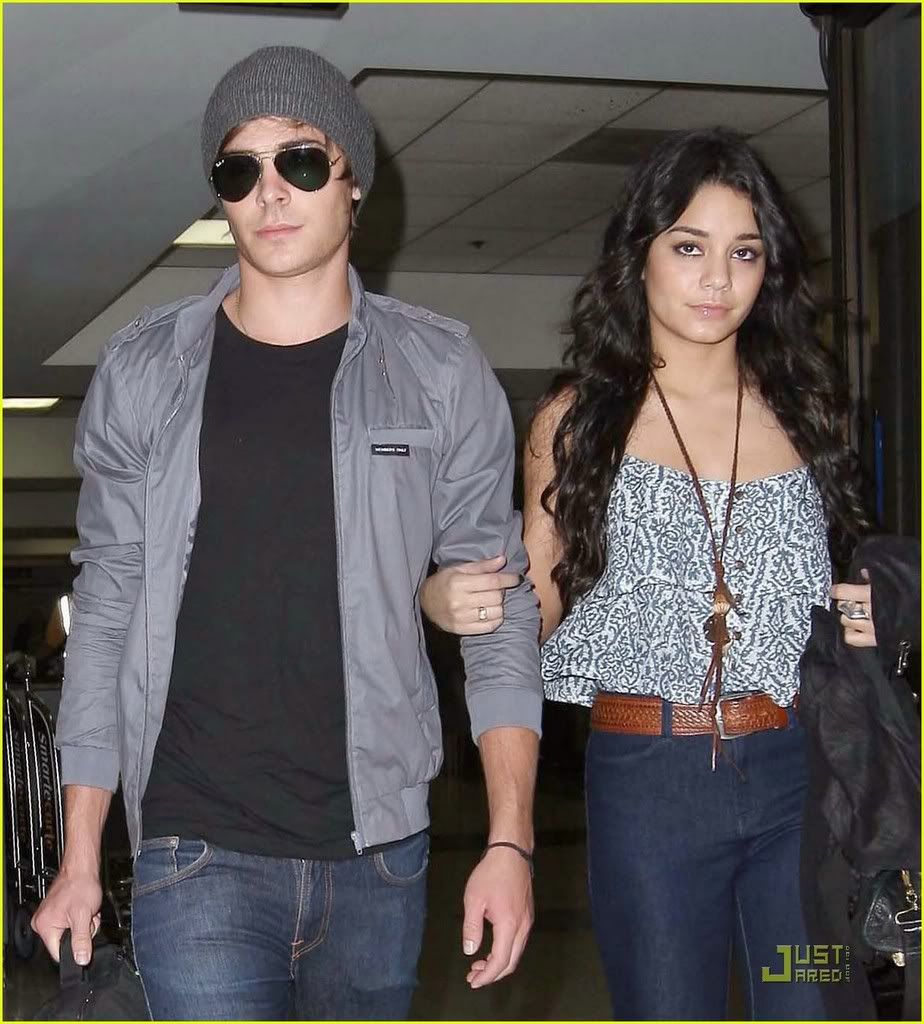 Should I ask for a Members Only jacket and a Slutty MexiMAltstreamer? Do they sell humans on ebay/craigsZanyList yet?
Disney Star OR Just Another Mexi Who Walks Into a Tacky Store At The Mall to buy clothes that show off her padded bra (which enhances her B cups)?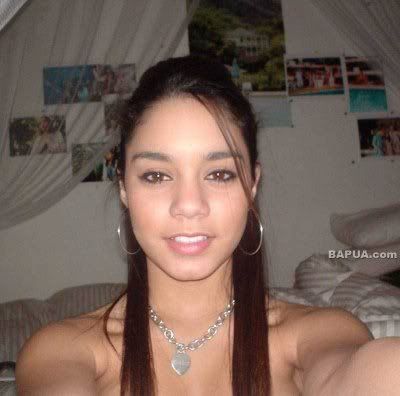 Do celeb n00dz ever get old? [Picture link] (Not sure if I can h0st it cuz it might be a lil bit too 'kiddie' even tho she has a box cut.)
WHAT ARE YALL THINKING OF GETTING FOR CHRISTMAS? (besides a Mexi with a boxcut)
By Carles on 12 Sep 2008
I remember I blggd abt MEMBERS ONLY a while ago, and some1 cmmnted and told me that the brand was purchased by a bigger company, and that bigger company looks like it wants to capitalize on the large alternative market.
I remember the days when Members Only Jackets were for self-perceived authentic alts. Now it seems like they are trying to compete with American Appy to go after the 'mainstreamers who need something that looks retro for an 80s themed party' demographic.
By capitalizing on the Members Only brand, are they unintentionally weakening it?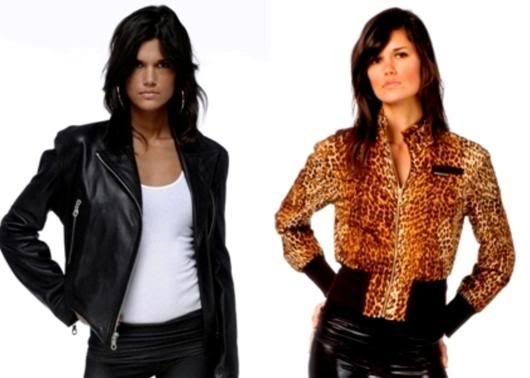 [via High Snobette]
wanna get buzzed and buy some animal print Members Only Jackets?

Members Only also designed some leggings. In order to be 'more than just b0ring leggings', they provided the service of 'drawing on fake pockets.'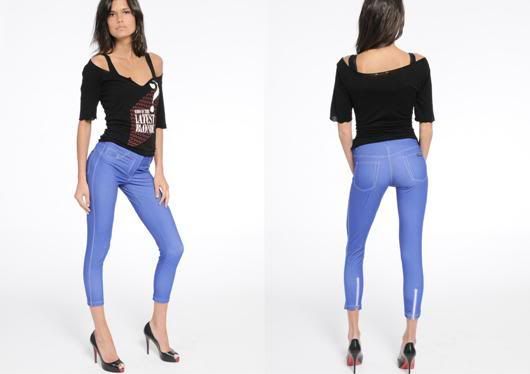 Do yall prefer fake or real pockets? I feel like this is something you'd see 'a poor person trying to be fashionable' wearing.
I wonder if I'd rather have the POCKET leggings or Lindsay Lohan's 'Knee Pad Slut' leggings. s0 hard 2 make decisions.

But srsly yall...is MEMBERS ONLY headed straight for Inauthenticville?
Might have to start thinking about selling my vintage Members Only jackets to Buffalo Exchange before they really start losing their value. sux.
BUT SRSLY...
who 'owns' the CC logo?


Chanel? Cut Copy? Crystal Castles? Crooks & Castles?
[via Hi Snobiety]
By Carles on 31 Jul 2008
I am going 2 blog about more products and how these products will make me a better person/make my life more meaningful/make my personal brand more alt.
<3 <3 <3 <3
N E WAYS.... here's some stuff I've been 'online window shopping' 4.
<3 <3 <3 <4 <5
Should I buy these headphones by Ed Banger & WeSC? I've always wanted a pair of ED PHONES. They will probably make the music sound better out of my iPod/ableton.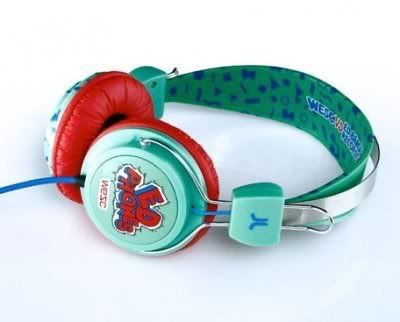 These look like something that come with a Fisher Price toy and have shitty audio quality. The only people I can see buying these are 13 year old tween alts, or 'Euro Electro House D-bag FGGTs.'
Do u think it will hurt Justice's image when they are contractually obligated to wear these sillie lookin things?
[Freshness]
Is it time that Ed Banger starts to look for a new aesthetic just for the sake of keeping things fresh? Time 2 Fire SoMe?
**************
Should I buy this moustache necklace thingy?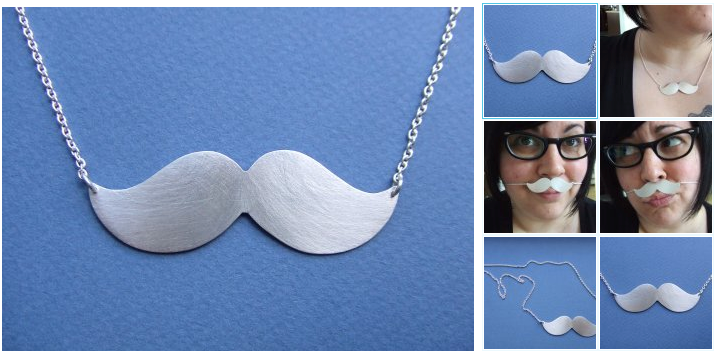 Do u think it will make me look as authentically quirky alt (NappyDynamite) as the girl in the pic? Is her life meaningful?
[SwissMiss]
************************
Should I buy these leggings made by MEMBERS ONLY? They are made out of rubber. I wonder if that will feel better than American Appy Leggings or LindZay Lohan's "Tired of Leggings Starting" Leggings Fashion Line.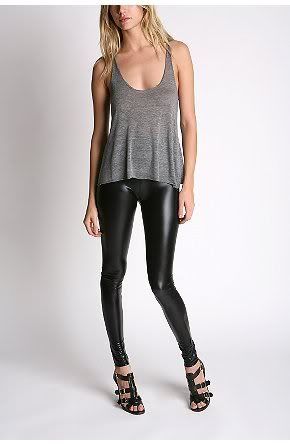 SRSLY tho... Members Only should stick to making jackets. That would be kind of like McDonalds turning into a record label/blog hybrid business model.
[Style Bay Area]
***********
Should I buy this zany t-shirt?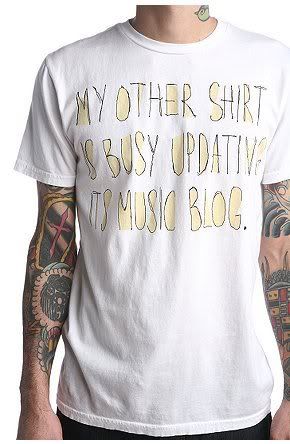 It represents me for me (except it's not in Arial/Helvety).
Company
Urban Outfitters is an alternative retailer that sells a bunch of clothes and knick knacks 2 alt ppl.
Read more>>>>
By Carles on 07 Jul 2008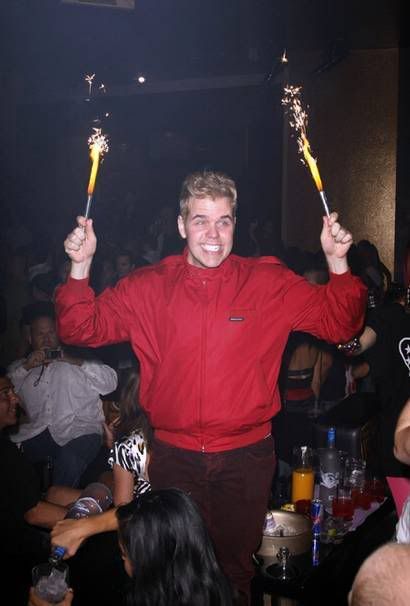 Did Members Only jackets come out in 2006? Or 1906? It's tough to tell. I wonder if they will be here forever. I feel like people who wear Members Only Jackets are either:
authentic-in-a-bad-way alpha dog alt bros pretending to be alt 'men'

mainstreamers trying to be NOT that alt, but still make it known that they are 'bein a little edgy 2nite'

old men

celebrities who have professional stylists who dress them much like good moms dress their kids to go to elementary school.
But ya, I love throwing a MembsOnly Jacket over my purple AA hoodie whenever it is below 70 degrees.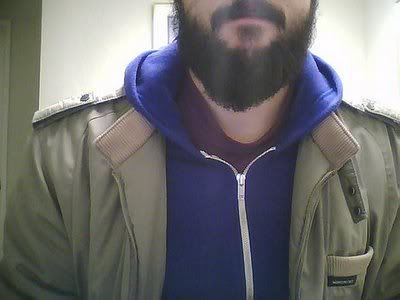 BTW, I did some research and the MEMBERS ONLY website looks like garbage. I'd expect this kind of site from a startup streetwear company, but not from an 'iconic' brand like Membies Onlie.
http://www.membersonlystyle.com/
XX BONUS COVERAGE XX
Members Only Commercial from 1982/the future.
I read in a sports business blog that this ad will be played during next year's Super Bowl.
By Carles on 15 Oct 2007
We have a lot of new readers, so maybe you don't remember one of the first myspacers worth blogging about.
His name is Andrew Darko.
http://www.myspace.com/yyyrock
Who would win in a fight to the death? Members Only Jackets or American Apparel vnecks?

Chillin in LaCoste

Gettin his model on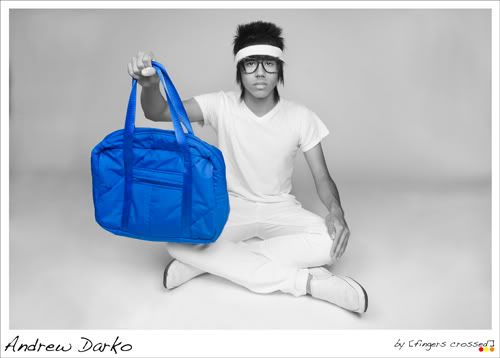 ANYWAYS, the reason I'm reposting about Andrew Darko is to show off another one of his videos.
[youtube=http://www.youtube.com/watch?v=vpAevtj7VCQ]
In case you were wondering what's going on in his life, here's a myspace blog post of his from October 15.
September 26, 2007 - Wednesday

My life As Of Right Now! Ha Just A Quick Thought!

Ok So Much has been Going On In My Life! I think about so much and About How Im going to make an effort in trying harder in life. its been going decent at least from till now. Friends have been on and off, ive seen whos going to be there for me and how that will effect me in the near future. i always think on the bright side. I have alot Going For Me My New Car In jan Jan 7th YAY! ha good gas milage plus i turn 18. i can do some legit shit. im exited. Alot of my Friends Are In College Right Now ha, I Miss Them But I Know Its Some thing We All have to do after getting high school. growing up my turns next im sure itll go well. i take my sat's The 6th. i dont know what i want to do yet i have colleges, Paul Mitchell Fidm arts school's. All I know is that ill be just fine after High school. Working is going well. I love my Job. Starbucks has been such a great part about life right now haha. i love doing what im doing its a good company to work im only 17 & and im glad i work with great people as well. I hate my current car it sucks gas ughh but its fine Jan! I can wait ill be seeing the Yeah Yeah Yeahs For the 6th time Oct 6th right after my sats with karla. well be front row and itll be my 6th time seeing them ha im exited. Schools what ever i guess so many imature people. its like they dont relize what the future is going to be like and the Real world.. ive grown up fast and i know its for the best. i have My Photo shoot with FC in mid october ha after four months we talked about it its here YAY! im seeing the Go Team the 20 of Oct with karla that should be fun! so much more in the Near future. I Used to be such a High Maitnence Person for so many things. i think about it wtf we live ounce lets have fun doing it and not worry about that! i want to have a good time and love My life as much as I Can! :]
Don't we all just want to love our lives'? Maybe we should all be a little bit more like Andrew Darko. Send him a friend request.
http://www.myspace.com/yyyrock
By Carles on 23 May 2011
Harold Camping is some old Christian yahoo who predicted that a Rapture was coming 2 kill every1 on the planet, and then it became an internet meme because no1 really takes zany Christians seriously. Anyways, his predicted rapture date came and went, so some camera crew went and knocked on his door, and he was all like "Whoa! I'm still alive, yall!" But then he was like 'leave me alone', but not before we got a glimpse of his TOTALLY ALT Members Only Jacket. It seems like it is authentically vintage. I have never seen that color in such pristine shape.


U look REAL GOOD, Harold BB!
Do u think he got his jacket from a local vintage thrift store, or has he had it 4 years?
What did yall do 4 the Rapture?
Harold Camping who predicted that on May 21, 2011, about 200 million people will Rapture and those left behind will die when the world gets completely destroyed on October 21, 2011, has told International Business Times (IBTimes) that "(He has) got to live with it (the fact that his prediction has failed)".
Did Harold Camping 'crush it' with the Rapture Meme?
Did he 'crush it' with his vintage jacket?
Do u wish old Christian men just focused on 'being grandpappies' instead of letting their dementia-wave babble get the best of them?
Do u think he would be willing to sell his Membs Only jacket?
Are Members Only jackets 4 authentic alts or posers?
Do u <3 or h8 kRaZiE KriStiAns?